The Rhodes Scholarship is a prestigious fully-funded scheme for graduate students planning to study at the globally esteemed University of Oxford. Established in 1903, it is the oldest scholarship in the world and still continues to benefit many students across the world. The scholarship is provided to young leaders who dynamically use their abilities for the betterment of the world. Check out the blog for further details about the Rhodes scholarship eligibility, selection, and application procedures.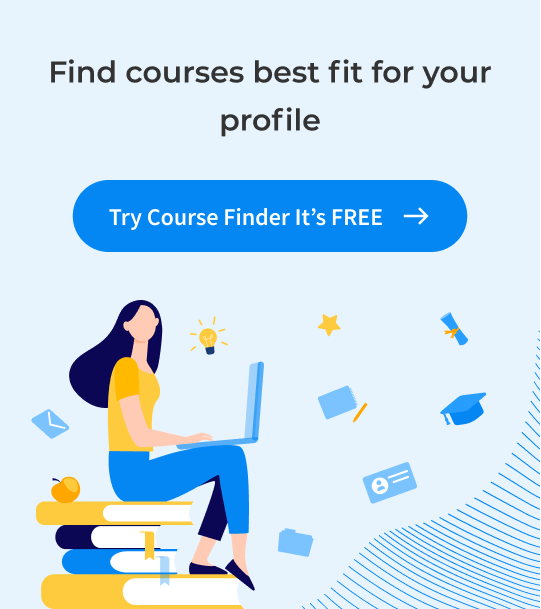 Highlights
Also Read: Oxford and Cambridge Society of India Scholarship
What is a Rhodes Scholarship?

Rhodes Scholarship is named after Cecil J. Rhodes, tracing its roots back to 1902. The scholarship offers financial support for students as they complete degrees, be it a bachelor's degree, a master's degree or a doctorate degree. Students get their tuition, fees, flights, living expenses and healthcare paid for.
Rhodes Scholarship Eligibility
Indian Students must carefully check the following eligibility criteria to apply for the Rhodes Scholarship. The Rhodes scholarship is only provided for students coming to study in the United Kingdom for the first time.
The candidate must be a citizen of India and must have an Indian passport or equivalent proof of citizenship.
The candidate must have their formal education completed from an Institution/University in India for a minimum of 4 years.
Candidates must be of the age of 26 years or below at the time of the application submission.
Candidates must have completed/ will complete their undergraduate degrees with first class.
Also Read: PhD Scholarships in UK
Application Procedure
Eligible candidates can follow the steps mentioned below to apply for the Rhodes Scholarship.
Candidates must visit the official link and register to create an account.
After registration, fill out the application form provided.
Submit the required documents along with the application form.
Check Out: Charles Wallace India Trust Scholarship
Documents Required
To apply for the Rhodes Scholarship, here is the document checklist you must attach along with the application form:
A valid Indian Passport.
Official Transcripts of 10th and 12th standard board exams.
An updated Curriculum vitae (CV) that should be less than 2 pages and should consist of: Academic Qualifications, Prizes, Scholarships, employment positions, voluntary/ community/political activities, and any cultural, musical, or sporting accomplishments. (Note: Do not insert your photograph in your CV)
A colour photograph in jpg format.
A Personal Statement of a maximum of 1000 words. It should state why you deserve the scholarship and should also include details about you and your inspirations, passions, contributions, and commitments to society.
Letter of recommendation with six referees along with their relevant details. (Note: At least 3 of your referees must have formally taught you and can remark on your academic abilities.
Also Read: PhD Scholarships in the USA
Selection Criteria
Apart from the above-mentioned academic requirements and eligibility, candidates must also possess certain excellence which will increase the likeliness of being selected for the scholarship. Here are the selection criteria of the Rhodes Scholarship:
The selection is made mainly on the academic excellence of the candidate.
Candidates who use their talents in any field like dance, sports, singing debate, theatre, writing, art, or any other discipline which involves demonstration of unity and teamwork will be given preference.
Candidates who possess valued soft skills like honesty, sympathy, protection for the deprived and weaker people, benevolence, selflessness, etc. will increase their chances of selection.  
Candidates who are passionate about improving the concerning conditions of the world by leading people with exemplary acts.
Also Read: PhD Scholarships in Canada
Selection Procedure

The final selection of the candidates is made by the Selection Committee which analyses the application form and documents. No selection is made with regard to the financial status/background of the candidate. Take a look at the selection process to know how you can become a Rhodes Scholar:
The candidates are initially longlisted and the main selection is made through the interview round. The personal interview and preliminary session are conducted in New Delhi or through a video call/telephone if the candidate isn't currently in India. Both the sessions are important and candidates will be shortlisted based on these rounds.
The shortlisted candidates are then invited to a social engagement (Tea or dinner session with the selection committee hosted by the Chairman) and the final interview round.
After making their final decision, the selection committee will send out an email to the chosen candidates.
The confirmation of the Rhodes scholarship is made only upon a successful admission at the University of Oxford.
What Does the Scholarship Cover?
In the first instance, the Rhodes Scholarship is offered for two years. The scholarship covers University fees and provides an annual stipend. This stipend is given to students to manage their accommodation. The scholarship duration is extended as per the course duration.
Rhodes Trust also covers your application fees to study at the University of Oxford, the cost of a Tier 4 Study Visa and the associated International Health Surcharge (IHS).  It also covers two economy-class flights from and to the UK.
On arrival, students receive a settling-in allowance. For scholars who transition to another course at the University, the Trust takes care of the visa renewal and further application for IHS. 
Countries Covered
Each country receives a specific number of scholarships. There are 100 Rhodes Scholarships that are divided among these countries. Here is the list:
| | |
| --- | --- |
| Country/Territory | Number of Scholarships |
| Australia | 9 |
| Bermuda | 1 |
| Canada | 11 |
| China | 4 |
| East Africa | 1 |
| Germany | 2 |
| Hong Kong Sar | 1 |
| India | 5 |
| Israel | 2 |
| Jamaica and the Commonwealth Caribbean | 2 |
| Kenya | 2 |
| Malaysia | 1 |
| New Zealand | 3 |
| Pakistan | 1 |
| Saudi Arabia | Up to 2 |
| Singapore | 1 |
| Southern Africa | 10 |
| Syria, Jordan, Lebanon, and Palestine | 2 |
| United Arab Emirates | 32 |
| West Africa | 1 |
| Zambia | 2 |
| Zimbabwe | 2 |
Famous Rhodes Scholars
Here are some of the most famous Rhodes Scholars:
Edwin Hubble- Famous Astronomer
Dean Rusk- U.S. Secretary of State from 1961 to 1969
James William Fullbright of the Fulbright Program
William Warren Bradley- Olympic gold medalist for basketball
Bill Clinton- Former US President
Girish Karnad- Playwright, Film actor, Director and Screenwriter
Sagarika Ghosh Sardesi- Indian Journalist
Must Read: Chevening Scholarship

FAQs
Who are eligible for Rhodes Scholarship?
Candidates must fulfil the following conditions in order to be eligible for Rhodes Scholarship:
– Candidates must have completed their undergraduate degree with first class.
– Candidates must be equal to or less than 26 yrs of age.
– Candidates must have completed their formal education from a university or institution in India for at least 4 yrs.
Can an Indian get Rhodes Scholarship?
Yes, Indians can get Rhodes Scholarship in fact, since 1947 over 200 Indians have been awarded Rhodes Scholarship.
What CGPA is required for Rhodes Scholarship?
On a scale of 10, candidates must have secured at least 8.0 CGPA.
Hope this blog helped you with the necessary details about the Rhodes Scholarship. Are you also looking for opportunities to study abroad? If the answer is yes, the experts at Leverage Edu can make your journey easier as they will be guiding you throughout the process. To take help from the experts simply register on our website or call us at 1800-572-000.