MBA is one of the most popular academic qualifications for students across the world because it offers a range of specialized disciplines to help students progress in the field of Management. What can be better than pursuing an MBA from one of the top universities in the world? Business schools across the world are providing MBA programs designed to prepare ethical business leaders for the global marketplace. Moreover, individuals get an opportunity to learn from professors who are experts in the business sphere. Let us go through some of the top MBA colleges abroad and around the globe.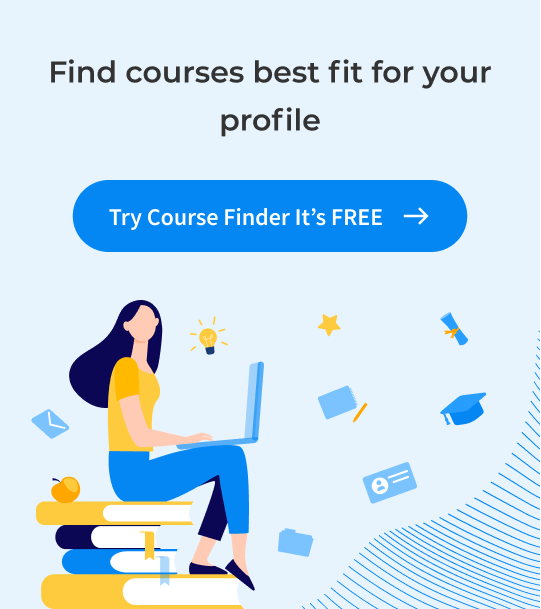 Specification
Particulars/Statistics
No. of MBA colleges in India
Approximately 5,000 colleges
Fees
Annual Fee < Rs 1 lakh: 30%-
Annual Fee Rs 1-2 lakh: 33%
Admission Process
Entrance Based
Merit-Based
No. of top MBA colleges in India
20 IIMs
Why Study MBA Abroad?
Pursuing an MBA Abroad allows you to obtain a globally recognised degree while also exploring work options abroad with greater pay and professional advancement. The IMF predicts that the quantity of liquidity in the world following a recession will increase global traction, resulting in extraordinary growth in 2022/2023.
MBA Abroad provides you with the opportunity to pursue an MBA from top economically developed countries such as the United States, United Kingdom, Australia, Germany, and others.
MBA Colleges Abroad provide a variety of MBA specialisations. You can pursue these specialisations full-time, part-time, online, or from a distance, depending on your needs.
MBA Abroad course curriculum is developed in such a way that it focuses more on the practical parts and applications of business and management, allowing you to prepare for your MBA career abroad in much less time.
The scope of an MBA Abroad is vast, as it allows you to work with firms all around the world. You can work for Amazon, Google, Intel, or BCG in any country you desire.
The expense of obtaining an MBA from abroad is so expensive, there are numerous MBA scholarships available to help.
Top Global MBA Colleges 2023
Starting with rankings, the top MBA colleges in the world are listed below as per latest data.
Also Read: MBA Career Options
The Wharton School – University of Pennsylvania
The Wharton School of the University of Pennsylvania is the first school of business that was established in the USA in 1881. It is known for its rigorous Finance program and stands above other MBA colleges in a similar academic discipline. Wharton's MBA program emphasizes intensive and flexible business education catering to develop strategic and measurable thinking among students. The professors and faculty at the business school are leaders in the field of Finance and Business.
Pursuing an MBA in the Wharton School is all about new insights, collaboration, and building a lifelong network. Being an active business school of the University of Pennsylvania, Wharton's MBA offers 19 majors and nearly 200 elective subjects to customize your learning according to your skills and interests.
Stanford Graduate School of Business – Stanford University
Stanford University is one of the leading research universities known for its entrepreneurial feature drawn from its founders and is among the top MBA colleges. With its business school established in 1925, the university aims at building business leaders who can recreate their industries and impact the world in a better way. Development and innovation are in Stanford's DNA providing business concepts from experts in the field and accomplished classmates from around the globe.
Stanford Graduate School of Business offers a full-time MBA as well as a large number of dual-degree MBA programs which include the following:
MBA/MA International Studies
MBA/JD
MBA/Master of Public Policy
MBA/MD
MBA/MS Computer Science
MBA/MSE Electrical Engineering
INSEAD
INSEAD is consistently ranked among the best MBA colleges and business schools of the world striving to cross cultures and national boundaries and teach new ways of building organizations. Its MBA program is all about academic precision, excellent career opportunities, marvelous diversity, and an efficient business network. INSEAD's MBA offers 14 core subjects and over 75 different electives for students to build a strong foundation in various academic areas.
The Business school established in 1957 aims to prepare thoughtful leaders and entrepreneurs who not only create value for their organization but also their communities. Its 3 campuses are located in Fontainebleau, Singapore, and Abu Dhabi. INSEAD gives an opportunity to students to gain their MBA degree in half the time and quickly become professionals in the field of business and management.
MIT Sloan School of Management
Massachusetts Institute of Technology Sloan is all about invention with the aim of transforming every student's budding technological ideas into hugely successful businesses. It is a Management School established in 1914 where experts and leaders come together to solve the most difficult problems for improving technology and building an advanced tomorrow.
There are two variants of the MBA program:
2-year Flagship MIT Sloan full-time MBA is a residential program.
1-year Sloan Fellows full-time MBA for mid-career executives from more than 20 nationalities.
Harvard Business School – Harvard University
Harvard University is the oldest institution of higher learning in the US offering excellent quality education to students across the world. The university offers a diverse community of learning and transformative experiences to develop students as global leaders.
Harvard Business School (HBS) was established in 1908 and offers an MBA program with a General Management curriculum to focus on real-world practices. It also focuses on entrepreneurship and innovation because of the opportunities to explore a potential new venture. A diverse student body at HBS is considered to be one of the greatest strengths of the MBA program. Making it one of the best MBA colleges in the world.
London Business School
London is known to have 75% of the world's top 500 companies and more than 1000 start-ups launched every month. With excellent networking and a strong employment base, an MBA at the London Business School is a priority for many students across the world. LBS was established in 1964 and is one of the top-ranked MBA colleges in the UK. Moreover, MBA at LBS is the world's most flexible program with options for completing the course in a duration of 15, 18, or 21 months. It offers a set of core subjects and roughly 70 different electives, offering a wide range of scope for students to develop their leadership skills, global awareness, and business abilities.
Also Read: London Business School Eligibility for Indian Students
Top-Ranked MBA Colleges in India
Here's a quick rundown of India's best MBA schools:
| | | | |
| --- | --- | --- | --- |
| NIRF Ranking | Top MBA Colleges in India | Program | Accepted Exam |
| 2 | IIM Bangalore | PGP | CAT/GMAT |
| 3 | IIM Calcutta | PGP | CAT/GMAT |
| NA | Indian School of Business (ISB) | PGP | GMAT/GRE |
| 7 | IIM Lucknow | PGP | CAT/GMAT |
| NA | FMS Delhi | MBA | GMAT/CAT |
| 19 | SPJIMR Mumbai | PGDM | GMAT/CAT/XAT |
| 8 | XLRI Xavier School of Management | PGDM (Business Management) | XAT/GMAT/CAT |
| 6 | IIM Indore | PGP | CAT/GMAT |
| 11 | MDI Gurgoan – Management Development Institute | PGDM | CAT/GMAT |
| 1 | IIM Ahmedabad | PGP | CAT/GMAT |
Other Major MBA Colleges and Universities
There is a range of MBA colleges abroad offering exciting academic opportunities for students aspiring to become business leaders with well crafted managerial skills and expertise, some of these are:
Entrance Exams 2023 for MBA Colleges
To get into MBA Colleges in 2022-2024, you can take one of the following three entrance exams:
| | |
| --- | --- |
| MBA Exam | Exam Date |
| NMAT 2023 | Oct – Dec 2023 (Tentative) |
| MAT May 2023 | May 7 to June 4, 2023 |
| CAT 2023 | November 26, 2023 (Tentative) |
| TISSNET 2023 | February 25, 2023 |
| XAT 2023 | January 8, 2023 |
| IIFT 2023 | December 18, 2022 |
| CMAT 2022 | NA |
| IBSAT 2023 | Last week of December 2023 |

FAQs
Why is MBA so expensive?
MBA is well-known for being one of the most costly programmes to take in the world. The two-year curriculum costs a lot of money, thus aspirants have to spend a lot of money. So, aside from the tuition expenses of the B Schools, the course costs a lot of money.
In which country MBA is best?
Top study abroad destinations to pursue MBA are:
US
UK
Canada
Australia
Germany
France
Singapore
Spain
Switzerland
Nerherlands
What is the best age to do an MBA?
It might range from 27 to 32 years old! This demonstrates that people all across the world seek an MBA when it is convenient for them.
How can I get a MBA seat abroad?
Gain work experience of around 2-3 years
GMAT exam score that is competitive.
TOEFL, IELTS, PTE, and other English language competency test
Essays for MBA (as required by business school)
Letters of recommendation from former academic institutions and places of employment.
Prepare a competitive resume.
Contact Leverage Edu.
What is the average fee for MBA in abroad?
MBA fee (average) in other countries can range from Rs. 20 to 50 lakh, whereas top MBA institutes in India charge between Rs. 7.5 and 25 lakh.
Getting an opportunity to study in one of the best MBA colleges abroad can be a stepping stone to your success in the global marketplace where top recruits are searching for skilled professionals in the field. Our Study Abroad experts at Leverage Edu can help you find the right Business school which suits your interest as well as help you realize your potential. Connect with us on Facebook, Instagram, and LinkedIn, and give us a follow there!