As you have plans to study abroad, thinking about your future experience will undoubtedly bring a smile to your face. However, many students face one common problem. They wonder whether their time abroad will prove helpful in their professional life. Are you wondering what skills do you gain from studying abroad? Here's an informative blog that will help you.
Whether you know it or not, spending time abroad and completing graduation from a reputed university will make drastic changes in your life. Apart from boosting your technical skills, you would also be able to boost your transferable skills, which will prove helpful in your resume and capture the attention of employers. This blog will help you understand exactly how that happens.
Intercultural Language and Communication
Whether the country you've chosen shares the same native language or not, you will experience language as well as cultural differences when you go to a new country for educational purposes. But do you know what skills do you gain from studying abroad? It's the ability to boost your communication skills as you will be interacting with people of different cultures.
These skills are extremely important as they will showcase your ability to communicate with employers. These skills will also help you in your personal life as you will never face problems speaking or understanding someone from a different cultural background. People who learn new cultures and languages will be able to adapt to any environment.
Must Read: Communication Skills For Professionals
Cultural Awareness Skills
You might wonder about the best skill in terms of what skills do you gain from studying abroad, this is another great skill you can achieve while you study abroad. When you're living in a new country, you will make efforts to know their cultures as well as other essential information. As a result, you will end up developing cultural awareness skills. Being sensitive to the culture is one of the most crucial parts of adapting and being flexible to the abroad surroundings.
Make sure you learn as much as possible about the customs and traditions of the new country. Cultural awareness skills will help you showcase respect to the people around you. Additionally, learning and integrating yourself into new cultures will also become a fun process. Consider trying new foods and talking with the locals. They will also help you to know the traditions and history of their country.
Self-Awareness Skills
If you're asking what skills do you gain from studying abroad, this is arguably the most important skill you will gain while studying abroad. As you will be settling into your new home, a new self-awareness skill will start developing, which will help you handle all the different aspects of foreign life.
There also might be some specific aspects of the new culture that will prove helpful upon integration. Additionally, you can also determine what you like and dislike about their culture and your culture.
You might feel vulnerable during the initial days, especially if you counter something new to you. These emotions will trigger your self-awareness skills. This skill will showcase your strengths and weaknesses.
Must Read: How to Give a 60-Second Speech for Self-Introduction?
Adaptability
Adaptability is another helpful skill you can gain while studying abroad. When you're superb adaptability skills, you can become extremely culture aware. As you're going to live like a local, you will get to learn more things about the country.
Understanding the laws, learning a new language, trying authentic dishes, and customs, and learning the processes of managing your expenses are some of the few things that you will adapt soon.
Apart from gaining new experiences, you will also face some obstacles in your life. But instead of giving up, make sure you face your fear and adapt to the surroundings. This type of flexibility will attract potential employers and they will prioritise your resume over others.
Empathy
It doesn't matter how many degrees you have or how strong your educational background is, you cannot achieve success without showcasing empathy. One of the best benefits of studying abroad is that you can enhance your empathy skills. Not only you can develop empathy skills but also read about the people, history, and cultural differences of the new country.
Make sure you visit the historical sites as you will get to know about the roots, which will help you become more empathetic towards the country as well as the cultures. When you hear stories of the locals, you will create a connection with them.
Empathy will not only help with your professional life but also with other aspects of your life. In the professional world, empathy is something that will help you work in a team.
Confidence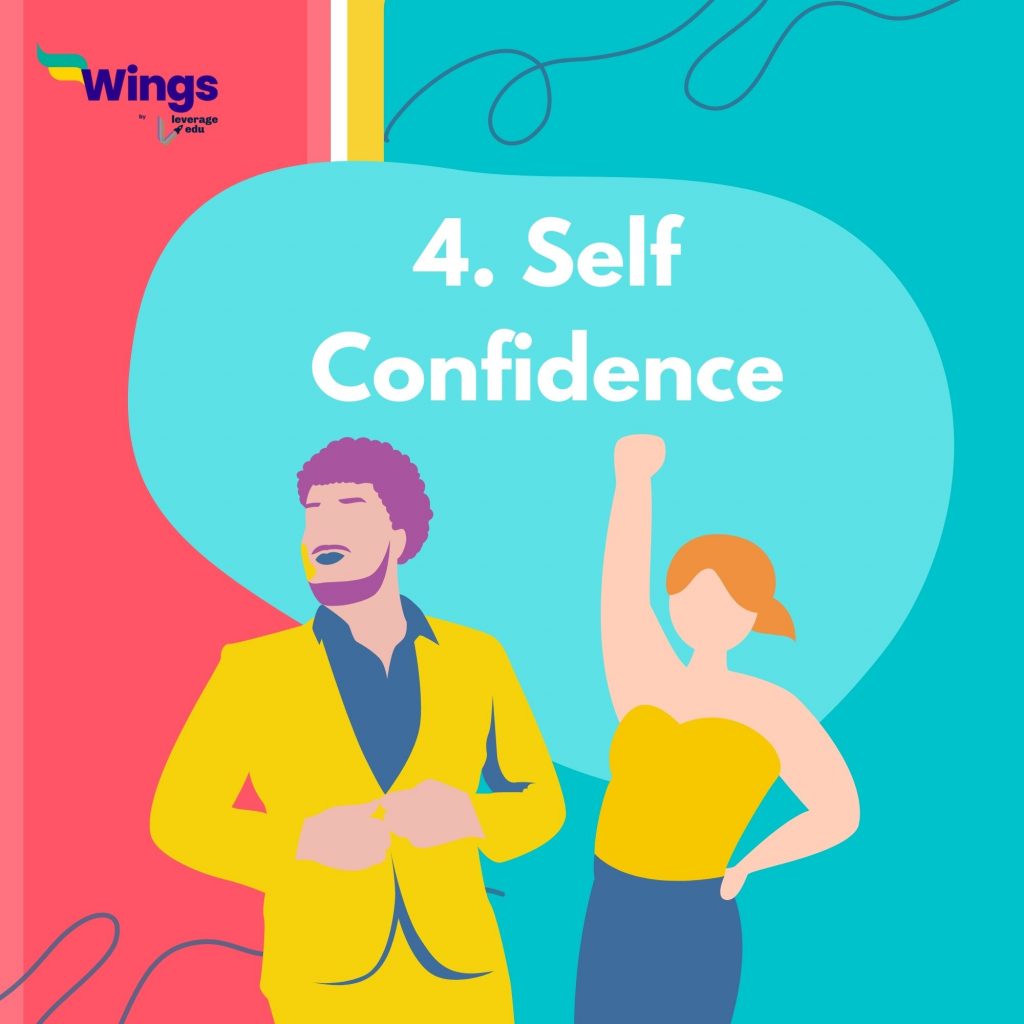 You might have heard that confidence is the key to success. This is not a made-up sentence as your success will be directly related to the confidence level of your life. Pursuing higher education abroad will create a new sense of confidence that you might have never experienced before. This is because the new country will give you a fresh start.
Make sure you consider the essential things while boosting your level of confidence. You need to challenge yourself and get out of your comfort zone to enhance your confidence level. Sometimes as easy as going through the local transportation systems will prove beneficial in terms of your confidence. You can also order food from restaurants. If you have a stammering problem, speak as much as possible and your issue will be gone soon.
Must Read: Boost Your Confidence with These Positive Thinking Affirmations for Students
FAQs
Why do students want to study abroad?
Most students prefer studying abroad so that they can gain new experiences and get a great job.
Why do these skills matter?
These skills will not only help you tackle professional but also most personal challenges. Your life would be better. 
How studying abroad will help you?
When you study abroad, you will be able to become independent. You will start making some crucial decisions in your life. 
If you want to get into a high-ranked university, you'll need more than just good grades; you'll also need flawless application because the competition is fierce. You may enlist the assistance of Leverage Edu specialists to assist you with the application process so that you can realise your goals. Call us immediately at 1800 57 2000 for a free 30-minute counselling session