A degree in law is a prerequisite to build a solid foundation to practice law. A career in Law is as exciting and reputed as any other profession like doctor, teacher, engineer, public administration, etc. Judiciary in the Indian democracy is known to be the third pillar of the nation alongside the Legislature and Executive. Lawyers are ethical professionals upholding force behind them. For those who have great admiration for order and justice, an LLB degree is all you need to demonstrate your argumentative skills in the courtroom. A number of law schools around the world offer degrees in law. But if you are looking to pursue a degree in the field of Law from a correspondence program then this blog will surely help you as it is all about LLB distance education.

Check out our exclusive list of Top Distance Learning Courses!
Highlights
Course Name
LLB (Bachelor of Law) Distance Education Program
Duration
3 – 6 years
Eligibility
Undergraduate degree in any discipline
Level
Graduation
Fee
INR 35,000 – INR 1.2 Lakh
Mode of Application
Online and Offline
Popular Universities
Indian Universities: Calicut University, Delhi University, IGNOU, etc.
Global Universities: University of Essex, London Metropolitan University, IUBH Fernstudium, etc.
Is LLB Distance Education Valid?
A distance learning program is equally beneficial as a regular degree. Those who do not wish to pursue a regular course have the option of taking up a correspondence degree in the majority of disciplines. A large number of universities and colleges worldwide have come up with distance education programs to help people with time restraints to receive an education regardless of their age. This has led many people to pursue degrees they desire who otherwise would not have continued with their education. LLB distance education program is one such option for law enthusiasts to keep their love for learning intact. A student enrolling for a distance program can choose to pursue a degree in a university from anywhere in the world. The online mode of teaching opted by many universities is giving students the liberty to study at any time they feel is convenient for them. This also allows the students to access a huge library of resources to supplement their learning.
Top LLB Distance Education Courses Abroad
With an increasing number of students opting for correspondence courses, a large number of universities worldwide have started offering LLB distance education programs. The flexibility to choose your timing and mode of study makes it a huge success in the education sector.
Below is a tabular representation of top Law colleges and universities offering LLB Distance Education courses:
Also Read: Law Entrance Exams: India & Abroad
Top Universities for LLB Distance Education in India
Apart from the aforementioned ones, take a look at the following universities you can explore to pursue LLB Distance Education in India:
Calicut University
Delhi University
Indira Gandhi National Open University, Delhi
Annamalai University
National Law School of India University
Dr. Ambedkar Law University
Kalinga University
Osmania University
Must Read: Best Law Colleges in India
Application Process of LLB Distance Education Program
Mentioned below is the general application process for the LLB distance education program:
Firstly the candidate needs to go to the website of their preferred university which is offering an LLB distance education program.
On the website, there will be an application form available for admission. Make sure you fill out that form carefully and mention all the necessary details.
After filling out the form attach all the documents mentioned by the university.
After checking all the details submit the form and take the print out of it.
Eligibility Criteria
Eligibility criteria may differ from university to university but there are some basic/general prerequisites that every university asks the candidate to fulfil. Following are some of those requirements:
The applicant should have completed an undergraduate degree from a recognised university in India and class 12th from a recognised board of India.
The student should have scored at least 45% marks in their bachelor's program. Although the minimum marks criteria may be different for each category (General, OBC, SC/ST).
There is no age limit set for the LLB distance education program.
Documents Required
Following is the list of documents required at the time of admission to an LLB distance education program:
Class 10th certificate and Marksheet
Class 12th Certificate and Marksheet
Graduation Certificate and Marksheet
Character Certificate
Transfer Certificate
SC/ST Certificate (if it's applicable)
LLB Distance Education: Job Prospects
With a correspondence degree in Law, you have as many options available for you as you would have while pursuing it as a regular course. It is always recommended to pursue a distance education program from a recognized university or institute. As a law graduate, you can choose to build a career in any of the sub-domains of Law. Some of the job opportunities after LLB distance education have been discussed below:
Legal Practitioner
As a legal practitioner, you can work as a legal advisor for corporates, firms and families. The legal system is complex to understand, and with the rise in businesses, situations like copyright infringement, mergers, lawsuits, etc are prevalent. Thus, to tackle such situations, companies need legal advisors. (Average annual salary of a law practitioner in India – INR 3.6 Lakh)
Also Read: How to Become a Corporate Lawyer?
Government Service
There is hardly any sector where legal services are not required. When it comes to government offices, there are a number of posts that demand skilled legal professionals. From Legal Advisors to Legislative Counsels, the government is filled with a great opportunity to showcase your legal expertise for numerous rewards in return. (The salary of a junior government lawyer is INR 2 Lakh p.a while the salary of a senior government lawyer is INR 9 Lakh p.a)
Must Read: How to Become a Legal Advisor?
Judiciary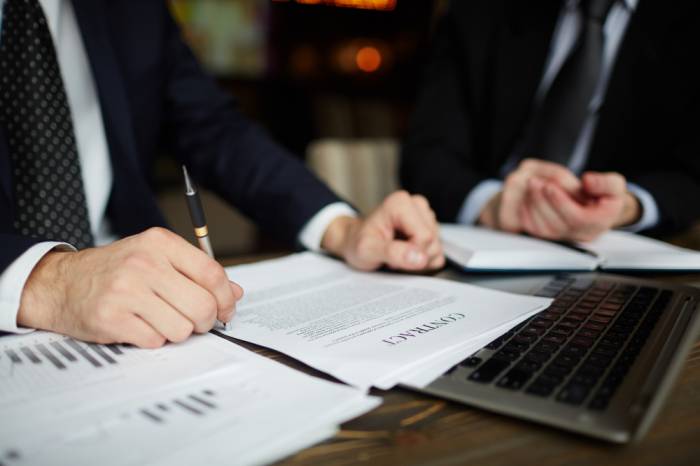 Judiciary offers a wider scope for promotions for a legal professional. Starting from a Magistrate, depending on your experience and understanding of the law, you can be elevated to the position of a Sessions Judge or the High Court or the Supreme Court judge. (The salary of a CJI is INR 2.8 lakh p.m, the salary of a supreme court judge is INR 2.5 lakh p.m and that of a high court judge is INR 2.25 lakh p.m)
Teaching
A wide variety of job options are available in the education sector if you have a knack for teaching. You can be appointed as a law professor depending on your qualifications, at the college or university level. Besides a degree in Law, you also need to qualify the mandatory eligibility test for the teaching profession. If you have publications in reputed journals to your credit, your chances are doubled. (The average annual salary of a law professor is INR 18.59 lakh p.a)
Also Read: How to Become a Lawyer?

FAQs
Is LLB possible by distance learning?
Yes, you can pursue LLB from distance education as there are many universities in India and abroad that offer LLB distance learning programs.
Can I do LLB at the age of 40?
Yes, you can do LLB at any age you want as there are no age limit criteria in this course. All you need is to have completed class 12th and graduation.
Can I complete LLB in 2 years?
No, you can complete LLB in 2 years as it is a 3 years course and can be pursued only after completing graduation.
We hope you liked our blog which covered comprehensive information about LLB distance education programs. Are you also looking for opportunities to study abroad? If the answer is yes, the experts at Leverage Edu can make your journey easier as they will be guiding you throughout the process. To take help from the experts simply register on our website or call us at 1800-572-000.