The Indian government comes up with several welfare schemes for the benefit of society and its citizens. These schemes are either Centre or State-specific or they can even be a joint collaboration between the two governments. These government schemes are related to various areas like finance, economy, health, education, development, and include all aspects like eligible beneficiaries, types of benefits, scheme details, and how they will impact society. Keep reading to know more about the major government schemes in India!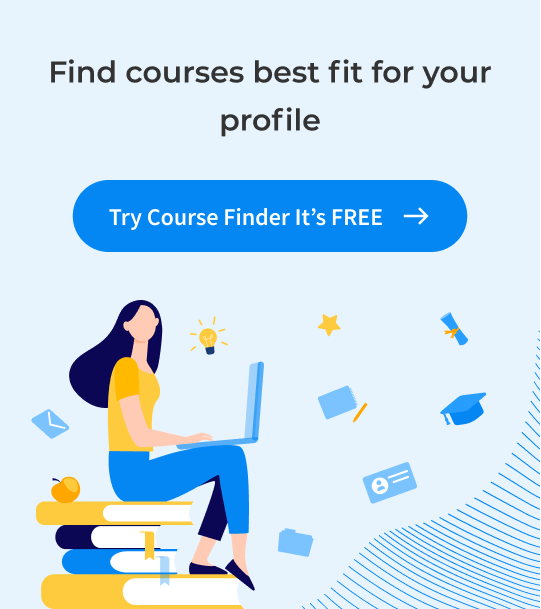 All Government Schemes in India 2023
Here are all the government schemes in India that have come been implemented are as follows:
Atmanirbhar Bharat Abhiyan
Mission Karmayogi
Pradhan Mantri SVANidhi Scheme
Samarth Scheme
Savya Shiksha Abhiyaan
Rashtriya Gokul Mission
Production Linked Incentive (PLI) Scheme
Kapila Kalam Program
Pradhan Mantri Matsya Sampada Yojana
National Digital Health Mission
Solar Charkha Mission
SVAMITVA Scheme
Samarth Scheme
Sahakar Pragya Initiative
Integrated Processing Development Scheme
Housing for All Scheme
Sovereign Gold Bond Scheme
Fame India Scheme
KUSUM Scheme
Nai Roshni Scheme
Swadesh Darshan Scheme
National Water Mission
National Nutrition Mission
Operation Greens Scheme
Deep Ocean Mission
PM-KISAN (Pradhan Mantri Kisan Samman Nidhi) Scheme
Pradhan Mantri Kisan Maan Dhan Yojana
New Jal Shakti Ministry
Sansad Adarsh Gram Yojana
Sukanya Samriddhi Scheme – Beti Bachao Beti Padhao
HRIDAY Scheme
PM Mudra Yojna
Ujala Yojna
Atal Pension Yojana
Prime Minister Jeevan Jyoti Bima Yojana
Pradhan Mantri Suraksha Bima Yojana
AMRUT Plan
UDAY
Setu Bhartam Yojana
Stand Up India
National Mission for Clean Ganga (NMCG)
Atal Bhujal Yojana (ABY)
Saansad Adarsh Gram Yojana (SAGY)
Shramev Jayate Yojana
The Mission for Integrated Development of Horticulture (MIDH)
National Beekeeping & Honey Mission (NBHM)
Deen Dayal Upadhyaya Grameen Kaushalya Yojana (DDU-GKY)
Unique Land Parcel Identification Number (ULPIN) Scheme
UDID Project
eSanjeevani Programme (Online OPD)
Pradhan Mantri Swasthya Suraksha Yojana
Explore: Basic General Knowledge for Competitive Exams
Top 14 Government Schemes in India 2023
Let us know about some of the government schemes in India
Pradhan Mantri Jan Dhan Yojana
Pradhan Mantri Jan Dhan Yojana helps to give an approach to change the finances of the citizens and help them with banking services. This would provide a perspective about using and saving their finances. 
Make in India
The Prime Minister's 'Make in India' project aimed to increase investment, give a platform for innovation, improve protection for intellectual property and help to establish a good manufacturing sector in the country. With 25 sectors under 'Make in India', it includes manufacturing and infrastructure sharing through an interactive web portal and professional brochures.
Swachh Bharat Mission
Swachh Bharat Mission was launched as a movement in the country. The campaign had to achieve a 'Clean India'. The Swachh Bharat Abhiyan is considered to be one of the most important campaigns that were launched in terms of sanitation by the Government.
Beti Bachao Beti Padhao
This scheme provides help to girls to educate them and make them socially and financially independent. The idea is to create incentives for Indian parents to send their daughters to school and ensure a bright future for young girls in our country.
Atal Pension Yojana
Atal Pension Yojana is a scheme for a pension that provides the citizens with a pension scheme. People who come under the unorganized sector, like maids, gardeners, delivery boys, etc. will be benefited from this scheme.
Also Read: Best Books for General Knowledge
Digital India Mission
The Digital India scheme launched by the Government of India aims to make India into a digitally empowered society, among the other developed countries. This Indian government scheme hopes to revolutionize the country by providing better connectivity and easy access to online infrastructure to help Indians across the country.
Pradhan Mantri Shram Yogi Maan-dhan
This is a pension scheme through which the person would get an assured pension. The citizen of the country would receive a minimum assured pension of Rs 3000/- per month after the age of 60 years.
Gold Monetisation Scheme
One of the most popular government schemes in India is GMS. Gold Monetisation Scheme aims to give interest by depositing gold in a GMS account. It was launched back in 2015 by the Indian government. All Indians are eligible for this scheme.
PM CARES Fund
PM CARES Fund Is a public charitable trust with the objective to meet the horrific situation like COVID-19 in times ahead. PM CARES stands for Prime Minister's Citizen Assistance and Relief and through this scheme, Indians and foreign nationals can donate money, spread awareness or volunteer to combat the effects of the pandemic.
Ayushman Bharat
It is one of the largest government-funded healthcare programmes that aim at improving access to quality healthcare services for the citizens. This government scheme was launched back in 2018 and over half the population in India is eligible for the programme.
UMANG
UMANG stands for Unified Mobile Application for New-age Governance is a mobile application launched by the Prime Minister that gives access to citizens to multiple government services through just one platform. 
PRASAD Scheme
It stands for Pilgrimage Rejuvenation And Spirituality Augmentation Drive. This scheme was launched for the development of pilgrimage destinations in a prioritized, planned, and sustainable manner.
National Digital Health Mission
The National Digital Health Mission came to effect on August 15, 2020, which would help to create a healthcare system that connects practitioners with patients digitally and gives them access to health records.
National Infrastructure Pipeline Project

Another flagship Indian government scheme is National Infrastructure Pipeline Project. The National Infrastructure Pipeline Project aims to improve the quality of life and help India in achieving its target to be a $5 trillion economy.
Government schemes in India play a very important role in the development of the economy and the citizens. It is important how these schemes are implemented in the country. If you have any doubts or queries, make sure you connect with Leverage Edu on Facebook, Youtube, Instagram.