York University is the third-largest Canadian university with a high student satisfaction rate; 94% of all York graduates are employed within 2 years. It is home to 10,000 international students from 178 countries and is located in Toronto. It has 7,000 academic and administrative personnel, more than 300,000 alumni, and ranked 1st in Canada by Corporate Knights, Forbes & CNN Expansion (Schulich School of Business) for offering high-quality MBA programs. If you are planning to study in Canada's top-ranking universities, then here's everything about the York University acceptance rate, application process, and more!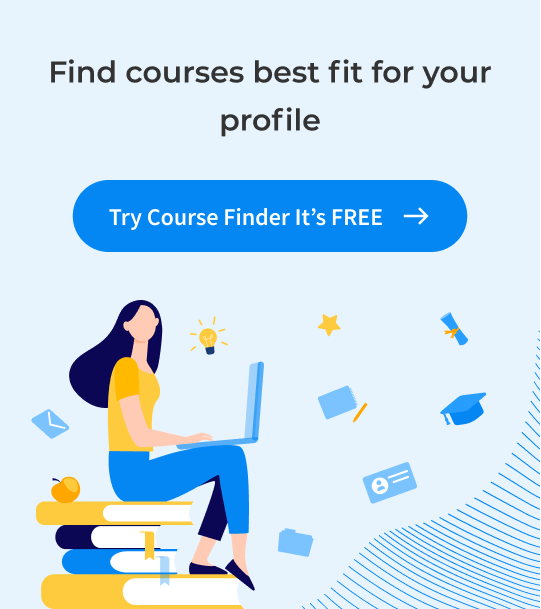 | | |
| --- | --- |
| Application Fee | 114 USD (INR 9.4 thousand) |
| English Language Proficiency Tests | TOEFL/ IELTS or equivalent |
| IELTS Requirement | 6.5 |
| TOEFL iBT Minimum Score | 83 |
| GMAT/GRE | Required for some courses |
| Application Season | Winter, Summer, and Fall |
| Employment Rate | 93% |
Why Study at York University, Toronto?
York University is a public research university in Toronto, Ontario, Canada, that was founded in 1959. If you want to study in Toronto, one of Canada's top-ranked cities in the QS Best Student Cities, York University is the place to be.
It is well-known for advocating new ways of thinking to improve education and research. York University is an internationally known research university having collaborations with more than 200 premier universities across the world through its 11 faculties and 25 research institutes.
If you are an implementer, you will thrive in this environment. Essentially, York students and graduates push boundaries, achieve goals, and find solutions to the world's most important social issues, all while being supported by a strong community that encourages them to think outside the box.
You also have a better probability of landing a job after graduation if you attend York University. York University now has a 93 percent graduate employment rate.
What is York University Acceptance Rate?
York University Toronto has a 27 percent acceptance rate on average. That is, 55,700 people were enrolled out of a total of 206,297 applicants, with 57 percent of women and 43 percent of men. Using the prior student enrolment data at York University, 49,700 students were accepted out of 55,843 applicants.
The undergraduate admittance rate at York University is 89 percent.
| | |
| --- | --- |
| York University undergraduate acceptance rate | % |
| Undergraduate Program | 89.0% |
| Total Applicants | 55843 |
| Total Enrolled | 49700 |
The graduate admittance rate at York University is 11%.
| | |
| --- | --- |
| York University Graduate acceptance rate | % |
| Graduate Programs | 11.0% |
| Total Applicants | 54546 |
| Total Enrolled | 6000 |
Make Your Scores Count with Leverage Live Experts
What are York University Admissions Requirements?
To summarise, if you want to attend York University, you must apply before the deadline. You must also complete the university's basic admission requirements, show that you have met the criteria for specific subjects, and submit a personal profile or statement of interest. Although there may be differences in the admission process for local and international students. However, as part of the application process, prospective students must provide specific documentation.
All applicants for an undergraduate degree or certificate at York University must meet the following entrance requirements.
Official Transcript (Except for mature candidates and Visiting Students on a Letter of Permission, all students must present official transcripts.)
Course Descriptions (for any postsecondary work taken outside of North America)
Language Proficiency Requirements
Supplementary Application for the Schulich School of Business, the Faculty of Education, Social Work, the School of the Arts, Media, Performance & Design, and the Lassonde School of Engineering (optional co-application).
Must Read: Difference Between SDS and Non-SDS Colleges
English Language Proficiency Requirements
International applicants must demonstrate their English proficiency by bypassing one of the exams listed below and submitting their score sheet with their application. Each subject has a different minimum requirement for these tests. It is important to note that test scores submitted to the institution must be no more than two years old.
TOEFL and IELTS Test Scores 
Also Read: How to Apply for Transfer in Canadian Universities?
York University Admissions Process 
International students interested in applying to York University should follow the steps outlined below:
Admission Portal: Apply online at the official website
Application Fee: 114 USD (9.4 thousand INR)
Basic Academic Requirement: High-School Certificate
Choose a program of choice, view the mandatory requirements, and apply online at the official website
Submit the official academic transcripts
Provide TOEFL/IELTS or equivalent test scores
Submit Citizenship and Immigration Documents
Letter of Recommendation (LOR) for Canada
Mature Students (20 years of age or older) must also provide other mandatory documents including postsecondary transcripts, resume, personal letter (one-two pages), documents for any previous academic performance, among others
Submit the completed applications and track them via MyFile
Also Read: How to Write an SOP for Canada?
Top Programs Offered at York University with Fees
| | |
| --- | --- |
| Programs | Fees per Annum |
| Master of Science [M.Sc] Computer Science | $14,118 (INR 11 lakh) |
| Master of Business Administration [M.B.A] | $39,030 (INR 32 lakh) |
| Master of Applied Science [M.ASc] Mechanical Engineering | $15,750 (INR 13 lakh) |
| Bachelor of Science [B.Sc] Computer Science | $21,327 (INR 17.5 lakh) |
| Bachelor of Science in Nursing [B.S.N] | $22,121 (INR 18 lakh) |
| Master of Finance [M.Fin] | $57,138 (INR 47 lakh) |
| Master of Arts [M.A] Economics | $14,118 (INR 11.6 lakh) |
| Master Human Resources Management | $21,292 (INR 17.6 lakh) |
| Bachelor of Business Administration [B.B.A] | $24,660 (INR 20.4 lakh) |
| Bachelor of Engineering [B.Eng] Civil Engineering | $26,564 (INR 22 lakh) |
| Bachelor of Engineering [B.Eng] Electrical Engineering | $26,564 (INR 22 lakh) |
| Master of Design [M.Des] | $27,638 (INR 23 lakh) |
| Bachelor of Engineering [B.Eng] Computer Engineering | $26,564 (INR 22 lakh) |
| Master of Science [M.Sc] Digital Media | $14,118 (INR 11.5 lakh) |
| Bachelor of Science [B.Sc] Biotechnology | $22,121 (INR 18 lakh) |
Notable Alumni of York University
The following are some of the notable names who graduated from York university.
Leo Chan
Gary J. Smith
Alison Duke
Jenna Dolly
Mike Leon

FAQs
What GPA do you need for York University?
It depends upon various factors such as your course, entry requirements etc. The Cumulative GPA for all courses must be at least 5.0, with a Major cumulative GPA of 5.5
Is York University Canada Easy to get into?
York University Canada has an acceptance rate of 27%. This means York University is selective but if you fulfil the criteria, you can easily get admitted.
What is York University ranked in the world?
As per QS World University rankings 2023, York University is ranked #456 in the world
York University's acceptance rate for graduate programs is 11% while for undergraduate programs, it's 89%. It is one of the best universities in Canada with a global alumni network and great employability statistics. If you are planning to study at York University then call our Leverage Edu experts on 1800 572 000 to be an early bird applicant!