Writing a Statement of Purpose (SOP) can be a difficult task especially if you don't know all the information that is required and the details that a university wants to know about you. Along with the focus on the information, you also need to be clear with the idea central to your SOP for MS (Master of Science) as well as the language that you are using in it.  Further, a Statement of Purpose is an essay that needs to state an applicant's motivation and ambitions behind choosing a course and a university. You need to state your ambitions and goals clearly and why should the particular institution select you for the chosen course. Especially for a degree like MS, top universities in the world choose candidates who have a clear vision of their goals as well as the essential knowledge. So, here in this blog, we are giving you all the details about writing a Statement of Profit for MS with the help of useful tips as well as SOP samples for MS.
SOP Format for MS
A statement of purpose includes an introduction, educational background and achievements, reasons to select the respective programme, and a conclusion. This document should clearly showcase your intent to pursue an MS in the university of your choice.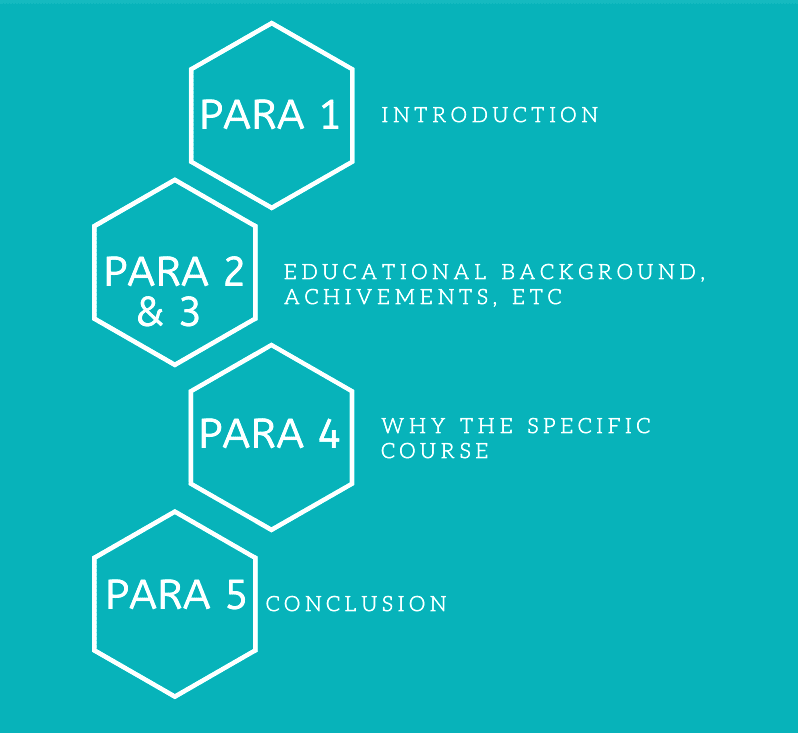 Things to Remember
An SOP gives you a chance to create a great first impression of the university and state the chief aspects of why you are choosing a specific course at a foreign university. That's why writing an SOP can be a complicated process if you are not aware of certain basic knowledge that an institute requires from you. Below listed are the essential things you need to keep in mind before you start writing an SOP that reflects your ambitions and makes a good impression on your chosen university.
Divide your SOP into paragraphs. Make sure that every paragraph has different content and is well-constructed with correct grammar and sentence structure.
Adhere to the given word limit.
Make sure that your SOP is original and has unique elements to make it a standout one. For example, writing an SOP for MS, you can understand the structure and style of writing. But don't copy from an SOP written by someone else or from samples. Plagiarism is not tolerated in any form when it comes to writing an SOP.
Be formal with your approach. Look at it from a third-person perspective. Avoid using casual language.
It is important that you portray an optimistic approach to your failures and hardships. This will help them gauge what you've learned from your experiences.
Be precise with what you want to convey in a particular section. Precision reflects your personality and helps you state your purpose objectively.
Plan your SOP in advance. You can even make pointers about the key features you want to add. Proofread it thoroughly and make all necessary edits on time.
Must Read: Sample SOP for MS in Data Science
SOP Samples for MS
Once you have understood all the chief elements of writing an SOP, the next step is to explore various samples that will give you an overview of how it is written. For a course like MS, you need to write an impressive SOP to highlight your application from other applicants. Here are some of the SOP for MS to assist you to get an understanding of the information that you can add and the things you need to keep in mind:
Sample 1 for MS in Biotechnology
I had a keen interest in Biology since childhood. I was eager to learn about the living organisms around my surroundings and how they function. I took this interest forward and decided to pursue my higher education in biology.

When I was first introduced to the field of biotechnology, I was mesmerized with what technology can do to improve the life of any living organism. This inspired me to look at various research programmes in biotechnology and how we are moving towards a phase where technology can alter even the basic fragments of any living organism and change the course of life an organism goes through. I observed the various research patterns that have been taking place in the agricultural industry with the advent of GMO (Genetically Modified Organisms) giving birth to the Green Revolution. This was only one potential achievement in the extensive list of achievements that biotechnology was progressing towards.

I worked with a reputed biotech firm which gave me an insight of how fast-paced the research in biotechnology is. The firm gave me the necessary exposure leading me to decide that I want to pursue MS in Biotechnology.

My ambition to work in this field lies essentially in bringing changes in the lifestyle of people in a way that I can research and extensively study the required positive steps towards climate change. My goal is to achieve a sustainable lifestyle for every individual. The exposure that your esteemed institution will give me in the field of research will help me achieve this goal by working at a reputed platform.
Sample 2 SOP for MS General
The field of Science and Technology have always captured my attention and therefore I have constantly indulged myself in exploring the vastness of this field. I took the first concrete step towards this endeavour when I took up science stream in my high school and naturally the next step was to acquire a bachelor's degree in a field related to Science and Technology. So, I took up a course in bachelor of Science during my undergrad and dived into the scientific world which has always interested me. While studying subjects like Elements of Modern Physics, Oscillations & Waves and Thermal Physics I was able to get an insight into the world of Science but with my knowledge of the field increased my curiosity to know more. And with time I figured out that if I want to satisfy my curiosity, doing an MS would be the right step.

It's while figuring out these things that I came across the MS programme offered by your esteemed University. I already knew about the position that your University held in the global educational scenario and when I researched more about the MS course I knew that this is where I wanted to spend the next 2 years of my life. While going through your curriculum, I realised how your MS programme is structured in a way to ensure not only theoretical but also practical proficiency. I believe that this course will help me in incorporating all the skills that I need to excel in the field that I chose for myself.

I ensure that my deep interest in this field will definitely help me in fulfilling my aspirations and in becoming a positive contribution to the growth of the University as a whole. And this opportunity that you will give me will not be wasted as I wish to make it into an opportunity to enter and excel in the world of science.
Also Read: Sample SOP for MS in CS
Sample 3 Mechanical Engineering
During childhood, visiting my dad's factory that was full of complex machinery enticed me. I was awestruck with how those man-made items work together seamlessly with a few clicks. To pursue my interest in machines and devices I opted for science stream subjects in class 11th. With Physics and Mathematics as my major during school, I quenched my thirst regarding the working of machinery through the interesting chapters of physics. Opting for a BTech in Mechanical Engineering degree came naturally to me as I wanted to get indulged in the field at greater depth. With each year passing, my love and curiosity for machinery grew more. I was thrilled when I was able to decipher the working of basic machinery and cars around me. But in no time, I realise that posting and MS in Mechanical Engineering would be the right step for my career.
While exploring top Institutions and their offered programs across the globe, I was thrilled after going through the insights of the course offered by your university. Analysing the charm that your university possesses at a global level along with the career opportunities it upholds, within no time I was sure of my study destination and institution. Considering your research and practical training oriented curriculum for MS in Mechanical Engineering, I was sure that investing the next 2 years of my life here will be fruitful. While going through the course insights, I was sure that my prior knowledge of the domain will assist me during the course.
I am looking forward to becoming a part of your institution as well as contributing my best endeavours to it. My deep interest in the field will surely encourage me towards achieving my career goals via your renowned platform.
FAQs
Is SOP important for Visa?
SOP is necessary so that the immigration officer can get to know you before evaluating your visa application.
What is the format of SOP for MS?
Like an essay, the SOP should be written in concise paragraphs. You can utilise bullet points, but you should only use a few. 2. Typically, an SOP is two pages long, double-spaced, and written in 12-point font.
Should I mention marks in SOP?
Marks don't matter in a SOP. Don't mention your IELTS, SAT, GRE, GMAT, or other test results. These are the elements of your application. Repeating information from an application will result in rejection.
Hence, this blog described the essentials of writing an SOP along with SOP samples for MS. If you are still unsure of the ambitions, goals and other key things you want to add to an SOP, our experts at Leverage Edu can mentor you in crafting a great SOP by helping you explore your skills, passions and motivations. To know other details about your abroad studies journey connect us at Leverage Live as well.