Regarded as an interactive type of therapy, Occupational Therapy is based on the motto of encouraging people to participate in day-to-day activities. The general notion that people have about specially-abled individuals is their dependency on others. But nowadays through several therapies and sessions, those who are mentally or physically affected can be successfully treated. Occupational Therapists work with individuals, families and communities with the aim of helping, guiding, teaching and counselling those who have been affected by mental and physical ailments. These allied health professionals work towards the essence and essentials of life for the ones who have lost it in some accident or tragedy and bring out a happy change in the lives of the needy ones. To ace the art of spreading positivism amongst various destitute people there are many Occupational Therapy courses offered across the globe. In this blog, we will take a look at what Occupational Therapy as a field comprises and the varied career opportunities you can avail in this health profession.
What is Occupational Therapy?
Occupational Therapy is different from the typical fields of healthcare. As a therapeutic practice, it involves the treatment of specially-abled people through therapy sessions. Occupational therapy does not focus on one single health issue affecting the patient but the therapists adopt holistic approaches through which they encourage the patients to have a healthy participation in life. Such therapies encourage people to enhance their day-to-day skills and motivate them to embrace community life. Here are the key skills that are a prerequisite to becoming an Occupational Therapist:
Occupational Therapy Courses: Specialisations
Occupational Therapy has stemmed into a multitude of specialisations that differ as per the age groups as well as the physical and mental ailments that it aims to cure. Let's take a look at the major sub-fields you can discover in Occupational Therapy:
Geriatric Occupational Therapy
Caring for the elderly is considered virtuous though this virtue is not attainable by all. It requires immense patience to deal with them. Geriatric Occupational Therapy work towards changing the inner surroundings of the houses of older people so that they can manage their tasks safely on their own. Further, therapists guide them with the appropriate use of walkers, chairs, and other medical equipment. For those who are planning to have a career in service of the elderly, there are several specialised Occupational Therapy in this field that you can opt for and imbibe the essential knowledge required to serve older people and help them become independent.
Pediatric Specialization Therapy
Under this specialisation of Occupational Therapy courses, Pediatric Specialization Therapy involves working with children affected by disabilities which results in them facing various difficulties to perform various tasks on their own. Pediatric Occupational Therapists work with the caretakers, parents or healthcare providers and aim to help kids with disabilities in becoming self-reliable.
Physical Rehabilitation
There are many individuals who suffer from physical disabilities due to diseases, disorders or injuries. Physical Rehabilitators assist such people in their regular tasks by incorporating the use of special types of equipment, some exercises and specially designed instruments.
Mental Health
This specialization under Occupational Therapy courses demands a deep-embedded understanding of Psychology. It deals with individuals facing mental health issues and helps them overcome their depression and mood disorders to find a balanced mind
Major Courses in Occupational Therapy
If you are planning to pursue a career in Occupational Therapy, it is important to get an insight into what this field is and the various therapeutic techniques that are integral to treating mental and physical ailments. Here is a table listing the top Occupational Therapy program available across the globe:
What Skills Do You Need to Become an Occupational Therapist
If you want to become a successful occupational therapist, you need to develop and maintain some major skills. Here are the essential skills you should build:
Crucial observation skills
Emotional stability and critical thinking
Good use of listening, speaking, and hearing skills
Capable of developing strong connections with the patients
Critical thinking as well as great problem-solving
Capable of performing motor skills
Develop proper mental and physical stamina
Top Institutions
There are numerous global organizations that are in dire need of trained health professionals and therapists who can bring an optimistic perspective to the lives of specially-abled people. To fulfil this increasing demand, a wide range of universities and colleges are offering Occupational Therapy courses and some of these top institutions are mentioned below.
Admission Process to Become an Occupational Therapist
If you have plans to pursue your occupational therapy courses in India, you need to pass the entrance exams set by the specific university you're applying for. This is why you need to pay close attention to the cut-off marks.
On the other hand, if you're applying to foreign universities to complete your courses, you need to submit relevant documents.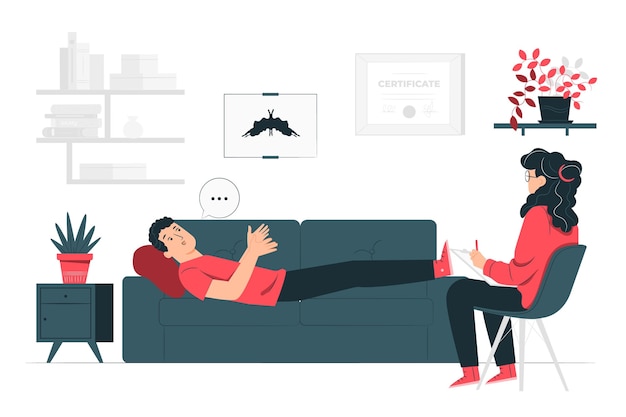 Eligibility Criteria
The eligibility criteria to become an occupational therapist are:
The candidate should have certificate programs.
The candidate must have a bachelor's degree in the relevant field.
The candidate should have a master's course.
Employment Areas
If you love helping others and always want to make life simpler for someone else, you should definitely opt for Occupational Therapy courses. After successfully completing a program in this field, here are the key employment areas where you can work as an Occupational Therapist:
Community Centres
Schools
Colleges or Universities
Residentiary and Nursing homes
Prisons
Charities and Voluntary Organizations
Daycare and Health Care Centres
GP Surgeries
Housing Associations
What will be the primary subjects when you choose the occupational therapy course?
Microbiology, Anatomy, Medical Psychiatry, Pharmacology, Orthopedics, Biochemistry, Physiology, Paediatrics, Surgery, etc. are the primary subjects of the Occupational Therapy Course.
What will be your career opportunities after completing your course?
When you complete your graduation, you will be able to become a clinical assistant, occupational assistant, rehabilitation therapist, paediatrician, etc.
What is the primary role of the occupational therapist?
The primary role of an occupational therapist will be dealing with mentally, physically, and morally challenged people. They are also responsible to manage different types of dysfunctions caused due to biological, social, and economical reasons.
If you want to get into a high-ranked university, you'll need more than just good grades; you'll also need flawless application because the competition is fierce. You may enlist the assistance of Leverage Edu specialists to assist you with the application process so that you can realise your goals. Call us immediately at 1800 57 2000 for a free 30-minute counselling session