Renowned for his surrealist writing, profound characters and their poignant journeys, Haruki Murakami has surely emerged as one of the best authors of 21st-century. From Kafka on the Shore to Norwegian Wood, Murakami is known for creating beautiful picturesque worlds of confused and melancholic but determined and persevering characters that will live with you forever! On his 72nd birthday today, we bring you the best books by Haruki Murakami that you must read!
"If you only read the books that everyone else is reading, you can only think what everyone else is thinking."
About Haruki Murakami 

Born in Kyoto, Japan in 1949, Haruki Murakami is a renowned bestselling author credited for his surrealist works, many of which include internationally revered works like Norwegian Wood, A Wild Sheep Chase, amongst others. His books have been translated into more than 50 languages and sold over a million copies. In 1978, he was watching a baseball match between Yakult Swallows and Hiroshima Carp when the batsman hit a double and Murakami was excited to write this event into a novel which turned to be his first novel, Hear the Wind Sing.
"If you remember me, then I don't care if everyone else forgets."
Explore the Best Books by Virginia Woolf!
Best Books by Haruki Murakami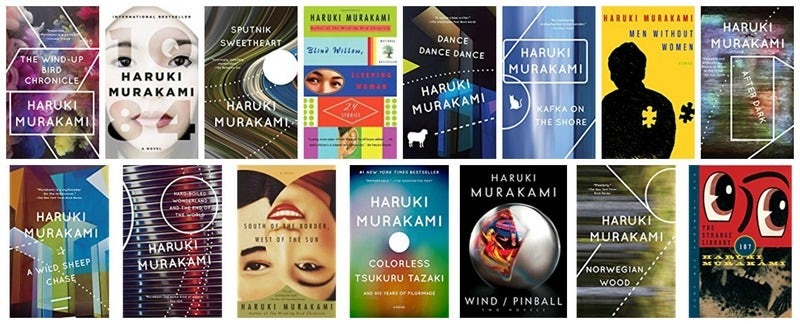 With his influences finding their roots in Western and Russian music and literature, Haruki Murakami's stories and novels bring forward worlds that are Kafkaesque and melancholic and take readers on an emotional journey filled with many ups and downs. Let's explore his best writing through his revered books that you must check out!
Kafka on the Shore

"And once the storm is over, you won't remember how you made it through, how you managed to survive. You won't even be sure, whether the storm is really over. But one thing is certain. When you come out of the storm, you won't be the same person who walked in. That's what this storm's all about."
The first book on our list of best Haruki Murakami books is Kafka on the Shore. Kafka Tamura is a teenager who is out on a journey in search of his lost mother and sister. The second protagonist is Nakata who is an animal lover and returns lost cats to their owners. Their paths intersect as the story progresses. The pace of the novel is slightly slow in the beginning and a twist comes with a murder that is the riddle hidden in the story for the reader to solve. This literary masterpiece is an odyssey of its own where conversations flow like a slow-paced river, entwined fates of the two main characters resolve themselves with the same pace as Murakami brings us to a world that might help you escape the surrealism of the current pandemic world!
Here are the top reads by Ruskin Bond!
A Wild Sheep Chase

"I don't know, there's something about you. Say there's an hourglass: the sand's about to run out. Someone like you can always be counted on to turn the thing over."
Murakami's third novel, this work is an intersection between Japanese culture and American cultures, relating to post-WWII Japan. The nameless protagonist is on a quest to save the "The Boss" who is dying. The protagonist and his talented girlfriend chase and find the sheep who will save otherwise the main protagonist's life is in danger. They meet various people from his past, some shady characters and his old friend nicknamed the Rat. An eventful story comprising many twists and turns, Haruki Murakami's A Wild Sheep Chase also won the 1982 Noma Literary Newcomer's Prize and was also widely appreciated by American critics.
The Wind-Up Bird Chronicle

"But even so, every now and then I would feel a violent stab of loneliness. The very water I drink, the very air I breathe, would feel like long, sharp needles. The pages of a book in my hands would take on the threatening metallic gleam of razor blades. I could hear the roots of loneliness creeping through me when the world was hushed at four o'clock in the morning."
Another must-read by Haruki Murakami, this captivating international bestseller traces a detective fiction-like story that amalgamates a dysfunctional marriage with the post-WWII's remnants. It comprises three books in total and chronicles the protagonist Toru's journey which begins with searching for his wife's lost cat, stumbling upon the netherworlds of Tokyo and finding the hidden secrets of World War II.
Norwegian Wood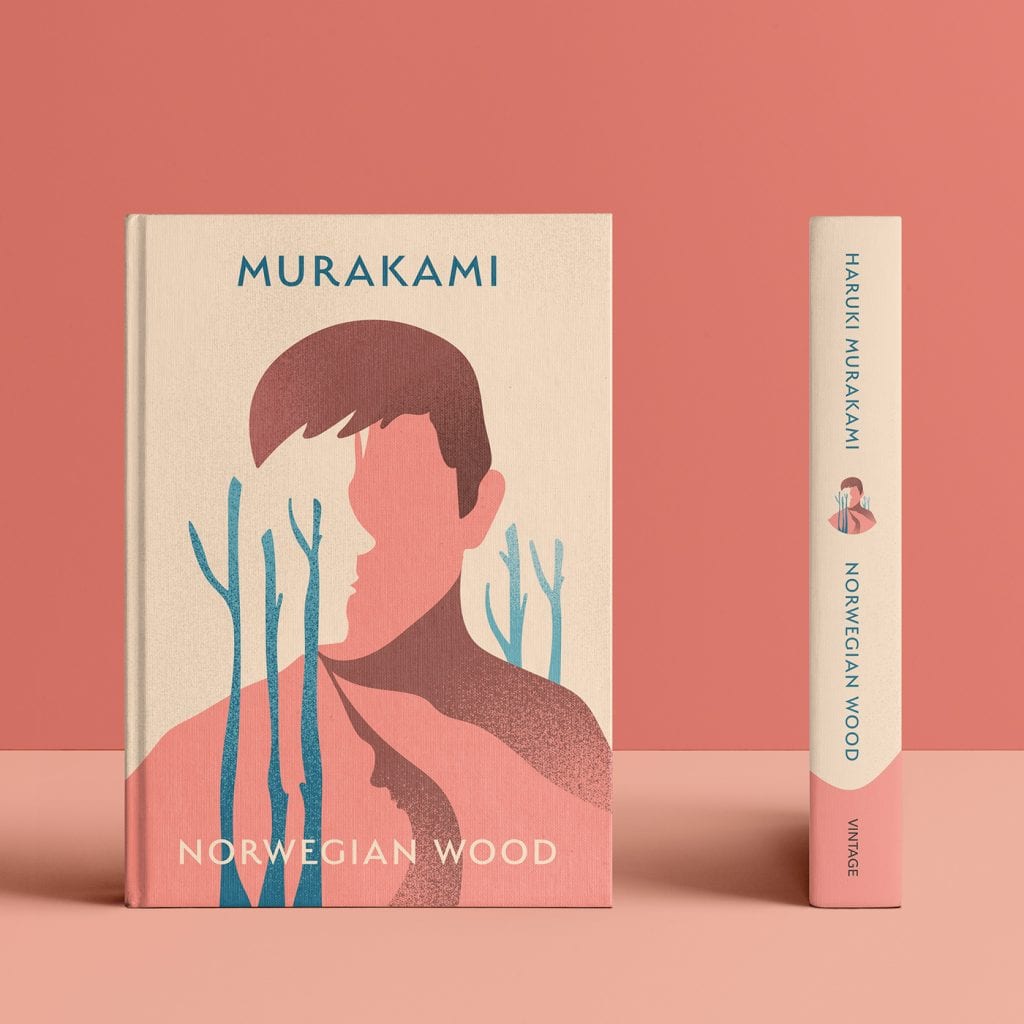 "I want you always to remember me. Will you remember that I existed, and that I stood next to you here like this?"
As one of the most popular books by Haruki Murakami, Norwegian Wood beautifully captures the emotion of nostalgia in all its colors. The story revolves around a middle-aged man Toru Watanabe who looks back at his young days as Murakami has woven an intriguing and sensual plot around his protagonist. He poignantly brings forward the mistakes and memories that come with the hindsight of looking back at your first love that will surely warm your heart and fill you with many emotions as the novel explores the themes of loss, love, longing, nostalgia and memories.
Check Out the Most Iconic & Inspiring Characters in Literature!
1Q84

"If you can love someone with your whole heart, even one person, then there's salvation in life. Even if you can't get together with that person.
Also called Ichi-Kyuu-Hachi-Yon, 1Q84 was nominated for the 2011 Asian Literary Prize and is also referred to as the best book of the Heisei era. The story is influenced by religious and cult behaviours as it brings forward two different souls with totally opposite jobs. It is divided into three parts and each better and intriguing than the last. It is surely a wonderful read to add your reading list for Haruki Murakami!
Thus, Haruki Murakami's best works will surely introduce you to a world that many authors have left unexplored in the 21st century. This surrealist world explores the inner doubts and melancholy of the individual and is as fatalistic and wonderful as any! Want to pursue a program in Literature and Fiction writing? Our Leverage Edu experts are here to help you select the right course and university as per your interests and aspirations! Sign up for a free session right away!