Revered as Gurudev and Biswakabi, the Bengali poet, writer, singer and painter Rabindranath Tagore is amongst the most famous Indian authors and illuminated the Bengali Literature with his glorious poetry, short stories and novels. A man of many talents, Tagore was the one to confer Gandhi with the renowned title of Mahatma and was known to be a good friend with Albert Einstein as they shared similar interests in music. He was globally acclaimed for his collection of poems Gitanjali and was the first non-European Nobel Laureate as he was honoured with a Nobel Prize in Literature in 1913. If you are planning to explore the amazing works of this well-known Bard of Bengal, we have curated a perfect reading list of famous books by Rabindranath Tagore through this blog!
"A mind all logic is like a knife all blade. It makes the hand bleed that uses it."
Famous Books by Rabindranath Tagore
A striking storyteller and soulful poet, Rabindranath Tagore explored the unconventional themes of his times and painted a stunning portrait of the Bengali culture through his amazing works. He was gifted with the art of storytelling as he wove even the simplest of stories into internationally accoladed writings. Here are some of the best books by Rabindranath Tagore everyone must read once in their lives.
"The small wisdom is like water in a glass:
clear, transparent, pure.
The great wisdom is like the water in the sea:
dark, mysterious, impenetrable."
Gitanjali
"When I sing to make you dance I truly now why there is music in leaves, and why waves send their chorus of voices to the heart of the listening earth—when I sing to make you dance."
Gitanjali is actually an anthology of poetry and is the most renowned and influential work by Rabindranath Tagore. Published originally in 1910, Tagore rereleased it as a series of translated prose poems in English, titled 'Gitanjali: Song Offerings', and came out in the printed form in the year 1912. W.B. Yeats authored the introduction of the English version. Tagore was inspired by the Indian lyrics of devotion from medieval times and emphasised on 'Love' is the principal subject of Gitanjali. Amongst the most famous books by Rabindranath Tagore, this series was internationally lauded for its musical and rhythmic poetry and led Tagore to win the Nobel Prize in Literature in 1913.
The Home and the World
Originally named as Ghare Baire in Bengali, The Home and the World is a novel set in the early years of the Indian independence struggle and was published in the year 1916. In the context of the Swadeshi Movement, Tagore has masterfully created three characters, Nikhil, Bimala and Sandip, struggling their own ideas about the self amidst the revolutionary times of the freedom struggle in India. As both a love story and political saga, the novel beautifully portrays Tagore's self-struggle as he was torn between the cultural ideas of West and his defiance against them. Amongst the famous books by Rabindranath Tagore which has strikingly broken the traditional portrayal of male and female protagonists, it has also underlined several aspects of Swadeshi movement through the contrast between conventional and radical perspectives.
The Postmaster
Alas for our foolish human nature! Its fond mistakes are persistent.
Known to be written by him in complete isolation, The Postmaster established Tagore as India's greatest romantic as the story beautifully explores human condition its varied forms, from the innocence of childhood to the contrast between a bustling city and a rustic village as well as love and loss and the natural and supernatural! It is one of the best books by Rabindranath Tagore which you can pick if you are just starting out with reading his immensely rich and amazingly endearing literature!
Chokher Bali
Often referred to as the first modern Indian novel, Chokher Bali tells the story of a beautiful and educated widow Binodini in a society that believed in isolating widows from the community and leaving them for a life filled with despair and nothingness. As a well-read woman, Binodini is aware of this negligence prevalent towards widows in her society and as the novel progresses, Tagore intricately builds a complicated web of relationships which begins with Binodini's jealousy towards Mahim and Asha's marital bliss and concludes with her leaving a potentially happy ending which is something largely debated on!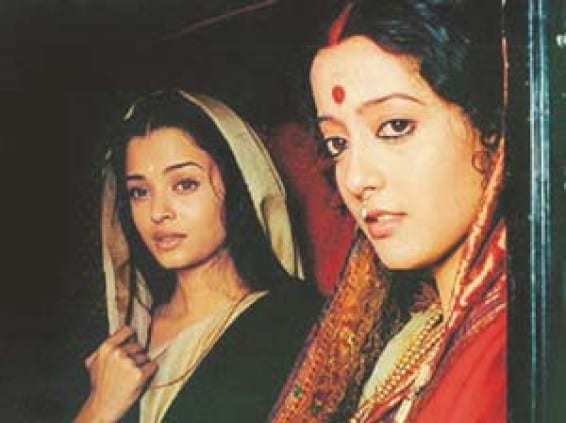 Amongst the famous books by Rabindranath Tagore, this novel brings an incredible interplay of relationships and has been adapted to the silver screen in 2003 by Rituparno Ghosh and starred Aishwarya Rai as Binodini!
Fireflies
"Perhaps the crescent moon smiles in doubt
at being told that it is a fragment
awaiting perfection."
Another uniquely written series of Proverbs, Aphorisms and Maxims, Fireflies is amongst the popular poetry books by Rabindranath Tagore. The title of this work is inspired from the initial lines of his poem 'Lekhan' which reads as 'My fancies are fireflies. Fireflies is a collection of 256 poems, verses and has many parallels with his popular epigram 'Stray Birds'. Poetry in this book is presented more like aphorism and maxims than actual poems. Many critics do not rule out the potential influence of Japanese 'Haiku'. The brevity of these poems has not stopped Tagore from expressing different poetic ideas with sheer eloquence. While going through these poems a reader is swept with delight and awe.
The Post Office
"If only they let me, I'll go right into the dense forest where you can't find your way. And where the honey-sipping hummingbird rocks himself on the end of the thinnest branch, I will flower out as a champa."
The Post Office or Dak Ghar is actually a play written by Rabindranath Tagore and tells the story of a child's liberation not only in terms of physical context but also social, psychological and emotional freedom. The protagonist of the play is Amal, who is a small boy languished between the four walls of his uncle's home due to an irrecoverable illness. W.B. Yeats produced its maiden English version. In 1913 it was played first in Irish theatre located in London. Tagore was also a part of the audience. In Bengal, it was played in 1917 in the city of Calcutta. In Germany, its run lasted for over 105 dazzling performances all over the country. It is also one of the most adapted plays by Rabindranath Tagore and can be a perfect quarantine read for your pastime as we are all confined within the four walls of our homes!
Gora
"…those in this world who have the courage to try and solve in their own lives new problems of life are the ones who raise society to greatness! Those who merely live according to rule do not advance society, they only carry it along."
Amongst the long list of excellently written works by Rabindranath Tagore, Gora finely portrays the social, political and religious society of Bengal during the colonial rule of 1880s. It is Tagore's fifth literary novel and brings forwards the profoundly created protagonist Gora who is fraught with philosophical questions, theological and political debate, as well as on the subjects of freedom, universal brotherhood, gender, female rights, the malaise of caste, class disparity, tradition and modernity, urban and rural gap, nationalism, colonialism, and much more.
"Reach high, for stars lie hidden in you. Dream deep, for every dream precedes the goal."
Waiting
"The song I came to sing
remains unsung to this day.
I have spent my days in stringing
and in unstringing my instrument."
In this poem, Tagore talks about recognizing the divine within oneself. Tagore was a man who was deeply inspired by Hindu philosophy, especially the Upanishads. He refers to the Hindu belief that God resides as the soul in each being. Therefore devotion or spirituality, according to him, is a deeply personal journey. He tries to make the reader understand that devotion is progression till we reckon with our innermost self. Tagore says that although he as a seeker is progressing towards unison with god, he says it cannot happen as his own journey towards enlightenment is still developing.
Friend
"Art thou abroad on this stormy night
on thy journey of love, my friend?
The sky groans like one in despair.
I have no sleep tonight.
Ever and again I open my door and look out on
the darkness, my friend!"
This poem is more of a dialogue in nature. Tagore, in this poem, expresses his concern to a friend who is braving a storm in order to visit him. The speaker of this poem says that because the friend is coming to visit him, despite the bad weather, he wouldn't rest until his friend reaches. Due to the heavy storm, the poet laments unable to spot anything outside and consequently worries about his well-being. Enunciating the shore of the black river and the depth of gloom outside he wonders if his friend is shortening his life, only to visit him.
On the Nature of Love
"The night is black and the forest has no end;
a million people thread it in a million ways.
We have trysts to keep in the darkness, but where
or with whom – of that we are unaware."
This poem by Tagore elucidates the quest that an individual undergoes in order to find their partner. The subject of this poem is the physical search for a life partner or a companion. The poem rests on the idea that our life partner is predestined and therefore the poet is seen to be searching for his soul mate. In this poem, the search through the forest is the search for true love and the lightning represents destiny, which according to the poem is the end of the final search. To put it simply, life according to the poet is a quest for a soulmate that seems to be never-ending. The driving force for pursuing the search is that it would bring eternal happiness on its completion.
Paperboats
"Day by day I float my paper boats one by one down the running stream.
In big black letters, I write my name on them and the name of the village where I live."

Paperboat is a poem from his collection 'The crescent Moon' which captures the childhood memory of the poet. Much like Wordsworth and Walter de la Mare, Tagore finds a mystic quality in his children. This poem puts forth a child's experience of floating paper boats down a stream and evinces the innocent psychology of a child. This poem of Tagore shows a keen insight into the innocence and purity of a child's mind.
What are the popular works of Rabindranath Tagore?
The following are the popular works of Rabindranath Tagore:
Manasi
Sonar Tari
Gitanjali
Gitimalya
Balaka
When did Rabindranath Tagore got the Nobel prize?
In 1913, Rabindranath Tagore was the first Indian to won a Nobel prize. He won the Nobel prize in literature.
What is the most famous poem of Rabindranath Tagore?
Most famous poem of Rabindranath Tagore is Gitanjali
Cherished for his heartfelt stories and eloquent characters who were way ahead of their times, Tagore's literary world was reflected in the many colours of Bengali society and culture and his aspirations of an ideal world filled with strong and determined yet humane characters. We hope that our list of famous books by Rabindranath Tagore helps you explore the colossally exquisite literature of Gurudev! Planning to study English Literature courses? Our Leverage Edu experts are here to help you explore the best combinations of courses and universities and find the best-matched one as per your interests and preferences! Sign up for a free session with us today!