On a sunny Sunday afternoon, immersing yourself in a pleasant novel is one of the best ways to spend your weekend! While there are innumerable benefits of reading books, the most indispensable one is that books can take you places unknown and enliven your mind with amazing, persevering and sparkling characters that stay with you for a lifetime. Especially for students who spend most of their time mugging up concepts and managing study schedules to cover their whole syllabus, novels can be your gateway into a world where you don't need to remember formulas, take scholarly exams or worry about scores! What's even better is that you will end up with stunning stories, amazing life lessons and a creative spark to write something of your own! So, this blog brings you an amazing list of best novels for students that you need to add to your reading list for all those leisure Sundays and free weekends!

Best Novels for Students
Here are the all-time novels that every student must read in their lifetime:
Best Novels for Students in India
Want to read Indian authors? Check out the top 10 novels for students by the most popular Indian authors:
Wings of Fire

by APJ Abdul Kalam
The Great Indian Novel by Shashi Tharoor
Train to Pakistan by Khushwant Singh
The Room on the Roof by Ruskin Bond

The Guide

by R.K. Narayan
The God of Small Things by Arundhati Roy
A Suitable Boy by Vikram Seth
Nectar in a Sieve by Kamala Markandaya

White Tiger

by Arvind Adiga
Palace of Illusions by Chitra Banerjee Divakaruni
Don't forget to check out the Best Motivational Books for Students!
Let's explore some of these best novels in further detail!
The Kite Runner By Khaled Hossieni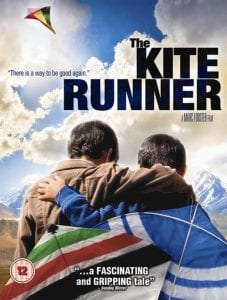 "And that's the thing about people who mean everything they say. They think everyone else does too."
Amongst the best-selling masterpieces by Khaled Hosseini, The Kite Runner revolves around an unusual yet deep-rooted friendship between a wealthy boy and his family servant's son. Telling the tale of a well-established family in Afghanistan, it is amazingly written bringing a parallel of the friendship of two boys nestled in the context of Afghanistan's devastating history! It will make you smile, cry, laugh as this heartbreaking story blends the themes of courage, friendship, familial love and redemption together. Amongst the best novels for students, this is a must-add to put on your bookshelf and devour in your pastime!
To Kill a Mockingbird by Harper Lee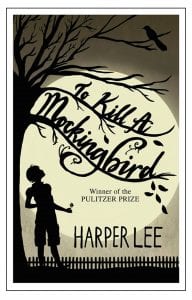 "You never really understand a person until you consider things from his point of view. Until you climb inside of his skin and walk around in it."
A scrumptious literary classic, To Kill a Mockingbird tells a striking and unforgettable story of an Alabama woman set in a Southern town. It is one of the best novels for students intrigued about human behaviour as this compassionately moving tale is rooted in diverse themes of kindness, love, humour and at the same time, explores the hatred, pathos and cruelty. The crisis of conscience is beautifully portrayed by Harper Lee in this masterpiece!
Life of Pi By Yann Martel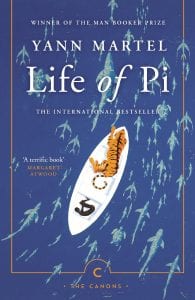 "I suppose in the end, the whole of life becomes an act of letting go, but what always hurts the most is not taking a moment to say goodbye."
A fascinating adventure novel, Life of Pi explores the journey of Piscine Molitor "Pi", an Indian boy from Pondicherry. The narrative begins from his childhood as he discovers Christianity and Islam as a Tamil Hindu boy. With his family's decision of settling in Canada, they set sail on a ship which then sinks with Pi somehow surviving the shipwreck with a few of the animals from his father's zoo. His persevering endeavour to survive sailing through the Pacific Ocean on a lifeboat with a Bengal Tiger named Richard Parker is the key highlight of the story. If you are planning to add some adventure to your pastime, then this book is one of the best novels you must read! It is a rousing adventure and survival story which will give you goosebumps and take you an emotional ride and you will end up falling in love with Pi's amazing life story. 
One Hundred Years of Solitude by Gabriel Garcia Marquez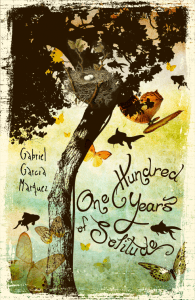 "The secret of a good old age is simply an honorable pact with solitude."
One of the landmark novels in Magic Realism, Gabriel Garcia Marquez's One Hundred Years of Solitude is another must to mention in our list of best novels for students. For those wanting to delve deeper into the realm of solitude, this book highlights the distinction between the wish to be alone and the need to feel loved and to be a part of a community. It simply and magically takes you on a rollercoaster ride into the story of Buendia Family and their inner fears, conflicts, relationships and much more!
Eat That Frog! 21 Great Ways to Stop Procrastinating and Get More Done in Less Time by Brian Tracy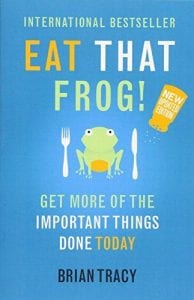 "If you have to eat two frogs, eat the ugliest one first."
This is another way of saying that if you have two important tasks before you, start with the biggest, hardest, and most important task first."
A bestseller that has been translated into more than 40 languages, this amazing self-help novel is for those when you need tips on procrastination and time management. Based on a 30-year old study of time distribution, Eat That Frog is written by Brian Tracy, who is a world-renowned author in Psychology and explains the best ways to manage time efficiently and take care of your procrastinating habits!
Jane Eyre by Charlotte Bronte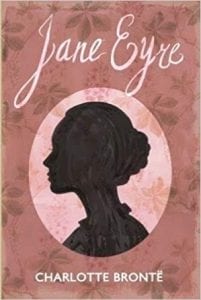 "I care for myself. The more solitary, the more friendless, the more unsustained I am, the more I will respect myself."
For those fascinated by English literary classics, Charlotte Bronte's Jane Eyre presents the life of Jane and explores the much-debated themes of class, sexuality and feminism set in early 18th century England. It is a revolutionary literary work and is one of the best novels of students as it was one of the first novels in the history of English literature in the 19th century which brought forward the first-person narrative!
The Power of Positive Thinking by Dr Norman Vincent Peale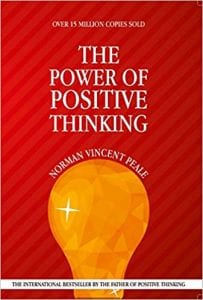 "To become a happy person have a clean soul, eyes that see romance in the commonplace, a child's heart, and spiritual simplicity."
Positivity is the key to a happy and stress-free life. Often students, be at any level, undergo various challenges and tasks which require them to stay positive. The Power of Positive Thinking can be your dose of positivity needed to ace various milestones of life. By working as per the practical techniques mentioned in the book, you can successfully achieve your career goals.
Here are some more reads to add to your list of best novels:

Hence, this blog summed up the best novels for students to lose themselves in and unravel new worlds, learn amazing lessons and hear stories from the best of the literary characters! Want to pursue a career in writing? Reach out to our Leverage Edu experts and we will assist you in selecting the best creative course and university which can equip you with the best exposure and skills to build a magical career in this field! Sign up for a counselling session with us today!