With the new research methods and a shift in approach towards plant sciences, many students of biology have started to show an interest in botany. Research in ecology and the current rate of climate change and global warming has made it even more important to study plants and research on the same. If you are looking for a career that is inclined towards research and detailed study of plant life then you might want to pursue botany. Here is a detailed blog on BSc Botany, its syllabus, top universities, course variants as well as career prospects you can explore after completing this degree programme.

Course
Bachelor of Science in Botany
Duration
3 years
Education Level
Undergraduate
Basic Eligibility (Abroad)
-10+2 with BiPC Subjects
-SAT exam score
-IELTS/ TOEFL score
Basic Eligibility (India)
-10+2 with BiPC Subjects
– BHU UET, OUAT, GSAT, etc score
Course Variants
BSc in Ecology, BSc in Plant Science,BSc in Environmental Science, etc.
Job Profiles
Botanist, Plant Pathologist, Nursery Manager, Ecologist, Conservationist, 
Plant Explorer, Biological Technician, Environment Consultant, Ecologist
Top Employers 
Wildlife SOS, National Chemical Laboratory, Indian Institute of Ecology,
Greenpeace, Wildlife Conservation Society, Environmental Education and
Centre for Science and Environment
Salary
INR 4,00,000- 8,00,000 per annum
Our Top Read: Courses in Biology After 12th Except MBBS
Course Overview
A bachelor's of science in botany is a three-year undergraduate programme in plant science, which aims at scientifically studying the life of a plant. This course includes practical as a well theoretical study of plants. There are several subfields of botany that explore all the species of plants from unicellular plants to advanced courses like biotechnology.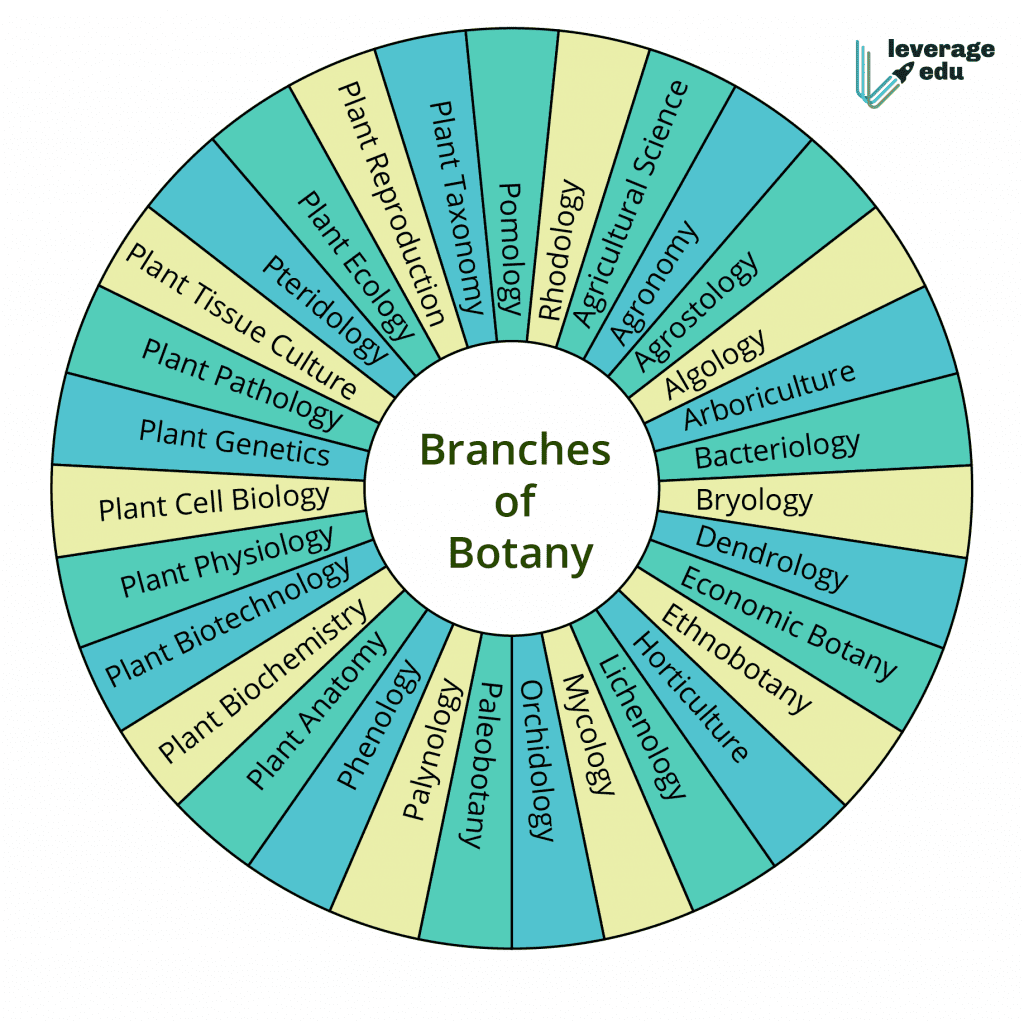 Amongst the different specializations of Botany, you will get to explore their varied aspects ranging from Agricultural Science and Agronomy to Dendrology, Horticulture, Mycology, to name a few. A BSc Botany degree will equip you with the required skills for understanding the demands of the industry as well as develop a research-driven approach to the field.
Recommended Read: Branches of Biology
BSc Botany Syllabus
The syllabus of this course varies from college to college as it is important to keep the syllabus updated with all the research taking place simultaneously. A well-updated syllabus includes the basics of botany as well as the new research areas like biochemistry and biotechnology that are relevant to contemporary research. Tabulated below is the year-wise syllabus of BSc Botany-
Year 1
Year 2
Year 3
-Algae and Microbiology
-Introduction to Biology
-Chemistry –I
-Archegoniate
-Mycology & Phytopathology
-Biochemistry
-Chemistry –II
-Cell Biology – I
-Plant Resource Utilization
-Molecular Biology -I
-Ecology and Phytogeography
-Plant Development and Anatomy
-Cell Biology II
-Molecular Biology – II
-Plant Physiology
-Plant Systematics & Evolution
-Plant Metabolism
-Environmental Management / Bioinformatics
-Genetics & Genomics -I
-Reproductive Biology of Angiosperms
-Genetics & Genomics – II
-Plant Metabolism
-Plant Biotechnology
BSc Botany Subjects
Now that you are familiar with the syllabus of the course, now is the time to understand what all the above-mentioned subjects entail. These subjects are fundamental to understanding the core concepts of the course. Here are the key components of botany that one should be aware of before opting for this course:
Cellular Biology
Cellular biology looks at the basic structure of the cell and studies its life cycle and other important functions. Studying about cells helps with studying of complex organs and tissues, that are formed of these cells.
Check Out: Scope of Biology as a Career
Anatomy
This field of science looks at the structure of any living organisms, examining the details of every organ and its function and how every function helps the organism survive. Anatomy of plants is an important topic as it looks at the structural organization of it which helps in understanding the processes of its life cycle and how it affects the ecosystem.
Biotechnology
Biotechnology is important as well as a contemporary branch of science that amalgamates technology and biology. This technique has been used in plants to create a hybrid, genetically modified plants, etc. which revolutionized the agricultural processes across the world.
Biochemistry
Biochemistry is the field of science that applies chemistry to the biological processes. This again is an important part of botany because of its relevance in contemporary research. Production of herbicides and pesticides is one of the greatest achievements of biochemistry in the stream of botany.
Genetics
Genetics is that part of biology which is concerned with the study of the genetic system as well as genes. This branch is important when one looks at its relevance in biotechnology.
Also Read: Genetic Engineering Courses
Ecology
Ecology is the study of interactions and relations between organisms. With the current rate of climate change and deforestation, this field of study has become important due to the urgency to address these issues.
Must Read: Career in Ecology & Environment
Here is a list of subjects that you will come across while pursuing your BSc in Botany:
Plant Anatomy
Plant Physiology
Plant Embryology
Biology and Diversity of Seed Plants
Bioethics
Plant Evolution
Don't Miss: Types of Plants
Top Universities & Course Variants of BSc Botany
There are many course variants for BSc Botany that are offered by top universities across the globe. When choosing the right course, it is important to consider your interests as well as the specialisation you want to take up while studying Botany. Take a look at the following list of major universities offering BSc in Botany and its related programmes:
Quick Read: MSc Botany
Top Colleges in India
Here is a list of academic institutions in India offering BSc Botany and likely courses-
| | | | |
| --- | --- | --- | --- |
| College Name | City | Average Total Fee (in INR) | Average Salary ( in INR) |
| Hindu College | New Delhi | 18,640 | 6 LPA |
| Miranda House College | New Delhi | 19,490 | 3-5 LPA |
| Hansraj College | New Delhi | 21,395 | 5.5 LPA |
| Fergusson College | Pune | 11,025 | 4.46 LPA |
| St. Xavier's College | Ahemdabad | 10,000 | 7 LPA |
| Mount Carmel College | Banglore | 42,000 | 7.5 LPA |
Entrance exams
Following are some of the popular BSc Botany Entrance exams conducted in India with their tentative dates:
| | | | |
| --- | --- | --- | --- |
| Exam | Last date of Application | Exam Date | Exam Mode |
| BHU UET | 10 Feb – 12 March 2023 | 1 June – 7 June 2023 | Online |
| OUAT | May – June 2023 | August 2023 | Offline |
| GSAT | Extended till further Notice | TBA | Offline |
Eligibility Criteria
It is important to note all the essential requirements before one seeks admission in a particular course. If you are planning to pursue BSc Botany in India or abroad, mentioned below are some of the key facets that you must keep mind-
Formal education of 10+2 with BiPC subjects
Minimum required score in SAT or ACT exam
For Indian academic institutions, you must follow the below mentioned pointers-
Basic education of 10+2 having BiPC subject as background and minimum 50% aggregate
Minimum required score in university/ state level entrance exams like BHU UET, OUAT, GSAT, etc.
Job Prospects After BSc Botany
Botany has a lot of branches that explore and research the different aspects of plants. The majority of jobs lie in the research and experimentation sector. Here are a few job profiles that you can consider:
| | |
| --- | --- |
| Job Position | Average Salary (in INR) |
| Forester | 4 LPA |
| Ecologist | 3.5 LPA |
| Biological Technician | 5 LPA |
| Botanist | 6 LPA |
| Horticulturalist | 5.5 LPA |
BSc Botany: Suggested Books
Below mentioned books are the ones that are widely used throughout the country for BSc Botany learning:

FAQs
What is the duration of this course?

The usual duration of BSc Botany is generally 3 years in India
Is Botany harder than Zoology?

Students consider zoology easier as compared to botany because it often matches animal biology with human biology. On the other hand, plants seem strange and the terminology is not so familiar, thus seeming a little harder. 
What are some of the Botany subjects?

Some of the BSc Botany subjects are: 
Algology
Phycology
Bacteriology
Mycology
Bryology
Plant Cell Biology
Plant Anatomy
Paleobotany
Physiology
When looking at courses that you can pursue in a certain field it is natural to feel apprehensive about your ability to pursue that course. It is tricky to choose the best college and course for yourself but with the help of the experts at Leverage Edu you can figure out which course is best suited for your abilities.