Through history, we learn various things. We get to know about societies, systems, ideologies, governments, cultures, technologies and so much more. History indeed helps us to know a detailed picture of where we stand today, or will in the future. Let's dwell on the history of today and know about the events that happened on this day in history- July 4.
What Happened in India on July 4?
1947 – Indian Independence Bill
The "Indian Independence Bill" was presented before the British House of Commons, which proposed the independence of the Provinces of British India into two sovereign countries: India and Pakistan, on July 4, 1947.
1986 – Sunil Gavaskar Celebrated his 115th Test in Cricket
On July 4, 1986, Sunil Gavaskar celebrated his 115th cricket test match at Edgbaston (England). He is one of the greatest opening batsmen in Indian cricket history. He has an unbeatable world record for the most runs and most centuries in test matches.
What Happened Around the World on July 4?
1776- Independence Day of the United States
The Declaration of Independence, adopted by the Continental Congress on July 4, 1776, the 13 American colonies severed their political connections to Great Britain. The Declaration summarized the colonists' motivations for seeking independence.
1785- Theory of Uniformitarianism
James Hutton publicly read an abstract of his theory of uniformitarianism for the first time at the meeting of the Royal Society of Edinburgh.
1803- The Louisiana Purchase
The Louisiana Purchase was announced to the American people by President Thomas Jefferson on July 4, 1803. It was the acquisition of the territory of Louisiana by the United States from France in 1803. The United States nominally acquired a total of 828,000 sq miles.
1819- Last telescopic observation by Herschel
William Herschel made his last telescopic observation of an 1819 comet. Herschel constructed his first large telescope in 1774, after which he spent nine years carrying out sky surveys to investigate double stars.
1838- Huskar Colliery Mining Disaster
The Huskar Colliery Mining disaster in Silkstone England happened, which resulted in the mining pit getting flooded and 26 children getting drowned. It led to the 1842 'Mines and Collieries Act' that bans women and children from working underground.
1934- Patent of chain-reaction design
Leo Szilard patented the chain-reaction design for the atomic bomb. He conceived the nuclear chain reaction in 1933, patented the idea of a nuclear fission reactor on July 4, 1934.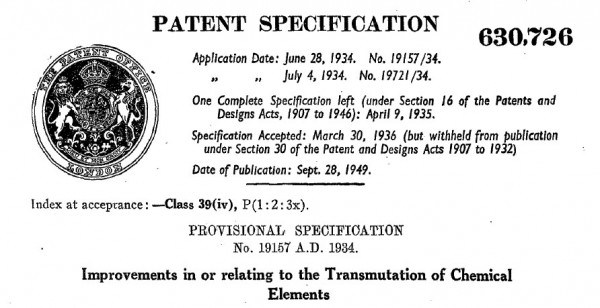 2009- Statue of Liberty reopened
The Statue of Liberty's crown reopened to the public after 8 years, due to security reasons following the World Trade Center attacks.
2017 – First successful missile by North Korea
North Korea tested its first successful intercontinental ballistic missile into the Sea of Japan on July 4, 2017. It was launched from the Panghyon Aircraft Factory.
Famous Birthdays
1804- Nathaniel Hawthorne
Nathaniel Hawthorne was an American author of 'House of 7 Gables' and 'The Scarlet Letter', who was born in Salem, Massachusetts on July 4, 1804.
He was an American cartoonist who made the easy outrageously difficult and won the Pulitzer Prize in 1948, who was born in San Francisco, California.
Gertrude Lawrence was an English actress of 'Mimi' and 'Rembrandt' and musical performer, who was born in London on July 4, 1898.
George Murphy was an American politician (US Senator, California), actor, and dancer who was born in New Haven, Connecticut.
A French tennis player, who was the French Open Finalist in 1988, was born in Lille, France.
Post Malone is a famous American singer and songwriter who was born in Syracuse, New York on July 4, 1995.
Relatable Links
This was all about the interesting events that occurred on July 4! We hope you have had fun reading this blog! For more entertaining and informative content, follow Leverage Edu on Facebook, Instagram, and LinkedIn.