'Cinematography is writing with images in movement and with sounds'- Robert Bresson. Cinematography has one of the most important roles in the making of a film. Often referred to as the Director of Photography (DoP), a Cinematographer is responsible for the artistic and technical quality of the shots during any shoot. Pursuing this popular career in filmmaking, you will be making various decisions regarding the use of cameras and lenses as well as crafting a particular shot to lighting and camera positions. If you have the creative eye to turn even the simplest of stories into a visually appealing film, then this career is perfect for you! Here's a complete guide on how to become a cinematographer, from the education needed to qualifications, skills, salary outlook and more!
Check out Different Niches in Photography for a Successful Career!
What does a Cinematographer Do?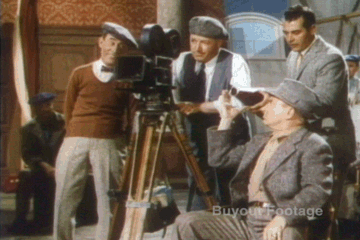 A cinematographer works hand-in-hand with the director to decide the composition of the scene on-shoot & off-shoot. The visual impact of the overall film or any shot is decided through the work of the Director of Photography. In simple words, the job of a cinematographer is to bring a story from a script to life on the screen. For those planning to become a Cinematographer, technical training in terms of camera, lighting, and film direction is necessary. If you think that you have a sense of observation and an artistic vision that can make your audience engage and relate with your work, then get ready for an exciting dive into the world of cinematography as we move forward with this blog.
Must Read: Cinematography Courses in India
Skills Required
A good cinematographer needs to steadily work through obstacles. The profession itself demands a huge chunk of experience and practice. Unless you are a prodigy, you will have to go through the general hierarchy: working as a trainee, then comes handling camera jobs, assistant operators is next, and finally your director of photography. To become a successful cinematographer, there are certain skills and qualities you need to master.
Must-Have Skills to Become a Cinematographer
Imaginative: The bread and butter in terms of qualities for a cinematographer. You have to combine your technical skills with honed creativity and imagination at all stages.
Rigorous: As a cinematographer, you have to meet a lot of expectations at every stage and work to provide demanding answers from the director.
Meticulous: Juggling with tight budgets and deadlines comes ingrained in the profession. Coordinating between multiple facets and trades within an organization is as important as any other skill.
Selection of shooting equipment and lighting equipment appropriately according to the requirement for a shot or the whole shoot.
Identifying the composition and characteristics based on the scenario in place.
Establishing the components in the scene and placement of lighting.
Installing the equipment for a specific location.
How to adjust cameras
Fix technical mistakes with the recordings or the shoot
Planning meticulously for the shoot
Learn basic maintenance and repairs for the equipment
Coordinating with multiple teams and facets of production
Thus, to become a Cinematographer, here are the central technical skills you must master: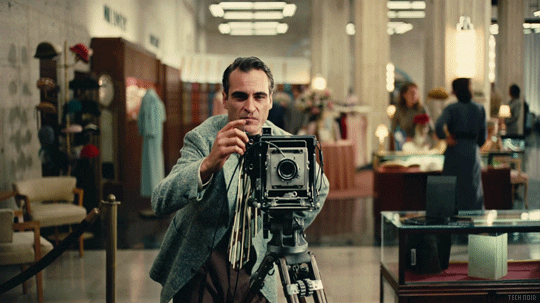 Camera Usage
Procedure for equipment mounting techniques
Audio-visual technology types and products
Camera basics for tripod-based, portable cameras and crane cameras
Composition, Lighting, and Optical Skills
Learn the types and uses of Lighting
Characteristics of other lighting equipment as well as shooting equipment
Mechanical shooting equipment (remote-controlled and automated)
Video editing, VFX, and creation software.
Also Read: Sound Engineering Courses
How to Become a Cinematographer After 12th
Students interested in pursuing cinematography after graduation can take up various diploma courses or bachelor's courses in cinematography, photography, or filmmaking. Good photography skills and a passion for direction are the two most important skills required for learning cinematography. The minimum eligibility criteria for cinematography after the 12th is 50-60% in 12th boards from any stream.
Must Read: How To Become a Photographer
Pursuing Cinematography Courses
Studying for a degree in this field is the first step you need to take to fulfill your dream of becoming a Cinematographer. Cinematography courses will familiarise you with camera composition, filmmaking, the ever-evolving film technologies, range of visual effects, to name a few. Alongside this, it is essential that you keep yourself in touch with innovations in your field and not lag behind other individuals. Understand that the film industry like every other art industry is unreliable and poses risks. Even though self-learning skills are on the rise, there is no substitute for a formal education, especially in a technical field such as this.
When it comes to Cinematography courses, you can explore a wide range of diploma, undergraduate and postgraduate programs. Here is the list of the most popular cinematography courses:
Diploma in Cinematography
Diploma in Creative Media Production
Film Production Diploma
Diploma in Digital Filmmaking
Screenwriting Diploma
Bachelor's in Cinematography
BA in Film and Media Production
Bachelor's in Film and Television Production
Bachelor of Applied Arts in Film and Media Production
Bachelor of Fine Arts – Major in Film
BA in Film and Media Production
Bachelor of Film, Television, and Animation
BA in Film Production
Bachelor of Creative Media in Screen Production
BFA in Motion Picture Arts
Bachelor in Film Production and Cinematography
Master's in Film and Television
Master of Moving Image
Master of Screen Studies
MA in Cinematography
Master's in Digital Film and Television Production
Eligibility Criteria for Cinematography
Students from any stream or career orientation can apply for cinematography courses. Students with a passion for photography, lighting, and cinematography can opt for this career and excel. The minimum requirement for bachelor and diploma courses is 50% in 12th boards and a portfolio for master's courses.
Students have to pass their 10+2 or equivalent examination from a recognized board for a diploma or a bachelor's degree.
Top Film Schools
Going to a Film School is an essential step in your journey towards becoming a Cinematographer. A film school will help you gain the requisite technical knowledge as well as industry exposure. We get how hard it is to decide on a perfect film school for you and that's why we've combined a list of top film schools for you. Here are the top film schools in the world:
American Film Institute
London Film School
Sydney Film School
National Film and Television School
Norwegian Film School
Beijing Film Academy
Lodz Film School
Top Film Schools in India
Film and Television Institute of India
Whistling Woods International
Satyajit Ray Film and Television Institute
Asian Academy of Film and Television
The ICE Institute
Center for Research in Art of Film and Television
Job Outlook & Salary
The scope of cinematography is infinite and It is safe to say that the need of cinematographers is only increasing with time and there is no better time to start than now. Once you have completed a degree, you need to explore as many internship opportunities as possible. Cultivate and establish good relationships & you might see the results of it almost instantaneously. Volunteer for small projects because that is how you gain experience and in this field, the only experience will help you to get your desired pay.
The salary of a Cinematographer in India is depends on the expertise and the project they are working on. As an entry-level cinematographer, you can earn a good salary of around 80,000 INR-90,000 INR and with more experience, you can expect better packages of 3 Lakhs to 12 Lakhs.
FAQs
Q.1. What qualifications do we need to become a cinematographer?
Ans: Bachelor's degree in Film, production, or a similar discipline, an associate's degree is also acceptable and an experience working in the film industry.
Q.2. Do Cinematographer earn well?
Ans: An experienced mid-career cinematographer may expect to make an average of 4.6 lakhs per year.
Q.3. Is Cinematography is a good career in India?
Ans: A budding enthusiast can find a lot of work options in the burgeoning profession of cinematography. It is one of the booming industries in India.
Thus, the process of how to become a cinematographer is not about just steps but rather needs hard work and dedication as you need to perfect your cinematography skills along with work on visual storytelling. Want to study Cinematography and Filmmaking? Let our Leverage Edu guide you in choosing the best course and university to actualize your career aspirations! Sign up for a free session with us today!