Are you tired of studying too many books on English grammar and vocabulary? Do you want to improve your English but in a fun way? The answer for this is in Podcasts. Among the many interesting ways to learn English, Podcasts are an easy and fun way to learn English. People can not only hear real English conversations but can listen to them anywhere along with the advantage of pausing and rewinding as per convenience. You can learn through Native speakers and see how they use pauses and pitch while speaking. In this blog, we have the top 10 podcasts to improve English.
Also Read: Motivational Podcasts
Table of contents
How to Use Podcasts to Improve Your English?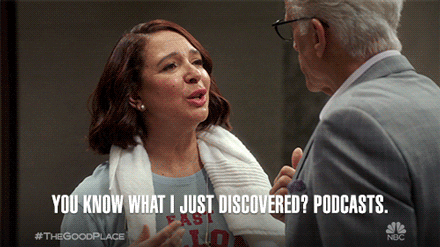 To sincerely improve your English via podcast, make sure you are prepared to carefully listen to it. Here are some tips to improve your English through podcast:
Read the transcript of the podcast
Try repeating the words and sentences out loud
Note down and learn new vocabulary and grammar from the podcast.
10 Podcasts to Improve English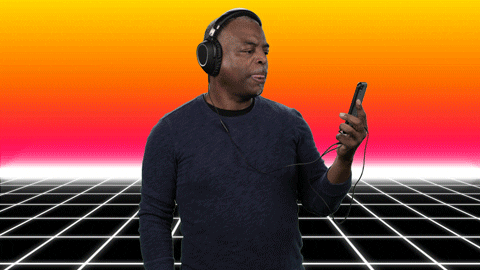 Check out the Top 50 Business Podcasts for Entrepreneurs
Podcasts in English
"Podcasts in English" is about conversations between English native speakers on various topics. The lessons are divided by levels and types. Like: Level 1 (basic English), Level 2 (intermediate English) Level 3 (advanced English) and Business English. The duration of each episode is around 3 and 5 minutes. They're perfect for those who can't devote 2-3 hours.
Reinvent yourself with Podcasts for Self Improvement!
The English We Speak
Have you ever wondered what "GOAT", "Lit", "Dope", "No biggie" means? Well, this podcast has all your answers. English textbooks often teach you formal ways of speaking English. This podcast focuses on talking more like natives. It is important for every English learner to know about slang and expressions used by natives. The episodes are 3-4 minutes long and this series is being broadcasted from BBC.
Related Reads: English for Competitive Exams
Elementary Podcasts
British Council came up with a very useful series of English language podcasts for beginner and intermediate learners. Each podcast of "Elementary Podcast" is about 25 minutes long. The hosts of every edition take the listener through a number of different scenarios. The host makes the listeners act out the dialogue which helps them to improve their speaking skills. The podcasts also include different topics for discussion.
Improve your English through movies! Check out The Best Binge-Watch Worthy Series for Learning English
Splendid Speaking
This podcast is designed for those who can speak reasonably good English, it's for advanced language learners. The podcasts offer an interesting approach to learning the language. Each lesson features interviews and discussions with non-native English language speakers which helps the listener to improve their skills.
Hope this blog has helped you to find the perfect podcasts to improve your English. If you are preparing for English proficiency exams and need expert guidance to get high scores, let Leverage Live be your helping hand. Register and get in touch with us through our exclusive e-meeting feature!