Braving all the odds in a patriarchal world which is still embracing the female power, modern women are going an extra mile to carve-out a distinctive space for themselves. Revolutionizing every industry, be it IT, clothing, telecommunications or media, women have made their mark in almost all commercial and economic landscapes. Having been constantly underestimated and underrated, they have entered the domain of entrepreneurship and reconstructed it in an unimaginable way. Through this blog, we will be delving deeper into the journeys of some of the top women entrepreneurs in the world as well as the career lessons one can take from She-EOs that transformed the world with their successful ventures!
Must Read: Types of Entrepreneurs You Must Know About
Oprah Winfrey
"The biggest adventure you can ever take is to live the life of your dreams." – Oprah Winfrey
Amongst the great personalities and the most influential women on the planet, Oprah Winfrey has been hailed as the "Queen of All Media"! But before she made her mark into the business and media arena, she was just a young girl living in a poor family, raped and oppressed and became a mother at the early age of 14. It was her father who nurtured her quest for knowledge and helped her overcome the difficult childhood she went through. Later, she went on to work as a news anchor and host and then curated her own show, named as the Oprah Winfrey Show which became the highest-rated TV program at that time! As a self-made billionaire, she is amongst the leading women entrepreneurs, always ready to inspire others, telling us to stay true to our roots and ideals and never give up no matter what.
Cher Wang
"It takes humility to realize we don't know everything, not to rest on our laurels, and to know that we must keep learning and observing." -Cher Wang, HTC
A Taiwanese entrepreneur who co-founded the smartphone company HTC, Cher Wang has been referred to as the most powerful woman in technology. Originally wanting to become a concert pianist, Wang even went the University of California Berkeley to learn music. She then switched her lanes to economics only in just three weeks and then completed her postgraduate in 1981. What she has emphasised as a renowned entrepreneur in a field where there are fewer women is to have innate desire for surviving and making it through. And this, according to her, can be done by building a habit to learn and observe stuff. So, one needs to accept that the pool of knowledge is vast and never-ending and try immersing yourself as much as by always learning something new and perceiving them to become a better version of yourself.
Related Blog: Building A Career in Information Technology
Sophia Amoruso
"The time making money should be greater than the time that you are spending money." – Sophia Amoruso, Nasty Gal
Having loosely inspired Netflix's famed "Girlboss", the 22-year old Sophia Amoruso was unaware of her multi-million dollar fortune as she went through a struggling period of "job promiscuity" as per her own words. From working at Subway, dry cleaners, a plant store as well as orthopaedic shoe stores, Amoruso went through the rise and then fall of her internet-shaking start-up called as Nasty Gal that transformed a mundane eBay shop into a colossal lifestyle industry. A few years later, as the venture got flooded with lawsuits by former employees, Amoruso decided to step down, went through a bad phase but dusted herself off to focus on something new, which she eventually named as Girlboss! Having been called amongst the most notorious women entrepreneurs, the important lesson you can learn from Amoruso is to be relentless and fierce to chase your career aspirations.
Tory Burch
"Even if you're not yet an entrepreneur, you can be entrepreneurial in everything you do. If you view each stop as an opportunity to learn something, there is always something you will take away from that experience." – Tory Burch
Beginning her career as a copywriter, she wrote for Ralph Lauren, Vera Wang and Harper's Bazaar. Always been fascinated by clothing styles and trends, Burch was still engrossed in the upbringing of her six children when she started curated scrapbooks of pictures and cutouts from fashion magazines and books. Later, she designed clothes right from her kitchen and built up a sensational brand which came to be known as Tony Burch. As one of the self-made billionaire and fashion women entrepreneurs, Burch has always emphasised on working hard, having patience, and getting out your comfort zone which will ultimately lead you to the path less travelled.
Lilly Singh
"One of the best feelings in the world is when you know that luck didn't play a role in your success. Doing work eliminates the need for luck. I'm not lucky, I just took the stairs. And you should too." – Lilly Singh, Superwoman
Born to Indian parents and raised in Toronto, Canada, Lilly completed her graduation in Psychology but as she was filling her applications for masters, the only question that hovered over her head was whether she is ready to do it! Instead of following the same-old path, she started making YouTube videos, naming herself Superwoman and went on to become an inspiration to many! Only a few know that she also went through depression during the beginning of twenties which further compelled her to do what her heart wanted. Glued to her Punjabi roots and having a colossal love for Bollywood, she curated entertaining as well as motivational videos as Superwoman and now has more than 1.8 billion subscribers and recently got a late-night NBC TV show called as "A Little Late with Lilly Singh".
Know All About A Career As a Youtuber!
Jennifer Hyman
"Founders are often great storytellers because they're in the business of constantly selling a dream against all odds." -Jennifer Hyman, Rent the Runway
It was during the shopping phase of her sister's wedding that Jennifer Hyman got the "eureka" moment when she saw the bride-to-be risk her credit card for an expensive gown! It was the advent of an experience-oriented economy where according to her, people preferred having assets over experiences, be it travelling or flaunting their wardrobe on social media. Amongst one of the genius women entrepreneurs who tackled the sexism prevalent in the tech industry, Hyman co-founded Rent the Runway which is actually a fashion subscription service where one can rent infinite apparel from popular brands, whether one wants for a casual day or something grand. As key lessons she would like to women aspiring to make it big in the world, Hyman comments that " we didn't have a structured business idea" but it got iterated as they began to pitch it to investors. Thus, as an entrepreneur, you can take the path of a storyteller and keep structuring, retelling and reconstructing your business idea until you actualise it.
Suchita Mukherjee
"Entrepreneurship is hard—for men and women alike. You need the fighter gene to succeed, and that requirement is gender agnostic."– Suchita Mukherjee, Limeroad
Bringing the country's first female exclusive fashion portal Limeroad, Suchita Mukherjee was just a girl browsing through style magazines and implemented her business idea to turn into an online network, where one can create their own fashion scrapbooks and indulge in trends on the go. Working in corporate finance, Mukherjee imbibed strong analytical and decision-making skills which nurtured her entrepreneurial spirit. She located a golden opportunity in the Indian clothing market where there was a significant requirement of a portal dedicated to women who want to buy apparel and accessories at economical prices. What ensued is the building of a striking fashion website that remodelled the way shopping portals were initially made. As one of the most popular Indian women entrepreneurs, Mukherjee believes in the 'fighter gene' which can guide you in the most difficult times of struggles and help you pave your path against all the odds.
Priyanka Gill
Priyanka Gill is a successful entrepreneur, journalist, and angel investor currently based in London, UK. She is the founder and CEO of POPxo and currently serves as the president and co-founder of MyGlamm. POPxo is one of the largest digital platforms for women focused on creating a safe and empowering space for their viewers. They own a total of 43 million active users and 250 partner brands. In the year 2020, her life came full circle after the successful merger with MyGlamm. She is also passionate about modern Indian art. As an angel investor, she has backed several early-stage tech startups and food concepts, including London-based Bea's of Bloomsbury, Raptor, and Campanja.
Upasana Taku
The leading force at Mobikwik and ZaakPay, Upasana Taku is counted amongst the powerful women entrepreneurs in India. Working extensively in the corporate sector with finance giants like HSBC and Paypal, Taku decided to build her own company to contribute to the Indian ecosystem. Fast forward to over a decade, she has truly transformed digital transactions with innovative startups like Mobikwik and Zaakpay. She completed her formative education in Surat, Gujarat, before moving to Jalandhar to pursue Bachelors in Industrial Engineering at the famous National Institute of Technology. Taku studied MS in Management Science and Engineering from Stanford University, USA.
Pooja Jauhari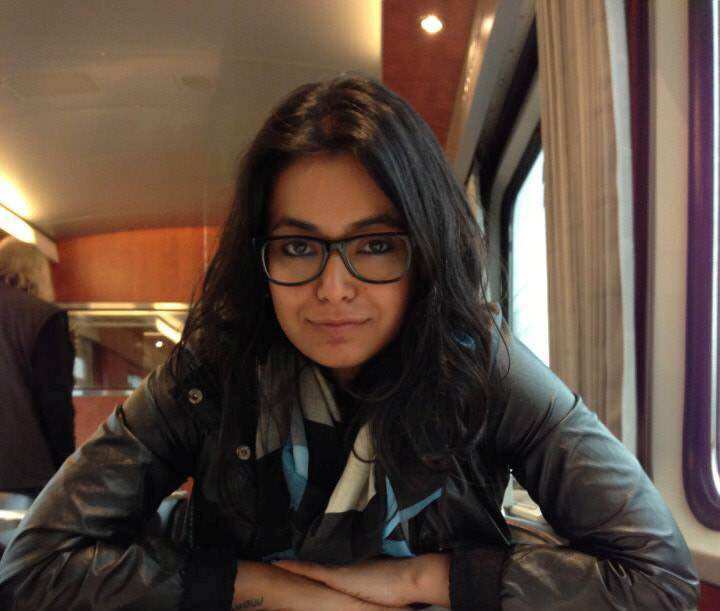 From pursuing BBA at The International University, Missouri, USA, to becoming an honourable part of Impact 50 Most Influential Women of 2018, 2019 and 2020, the journey of Pooja Jauhari is truly inspiring. A woman with rock-solid work principles and ambitions in life, Pooja Jauhari is a perfect role model for young entrepreneurs. Her hard work and determination towards her career can be witnessed from her professional journey. Pooja Jauhar is the Chief Executive Officer (CEO) of The Glitch for the past 8 years, which is India's leading digitally-led advertising and creative agency. Previously before becoming the CEO at The Glitch, she was the Vice President- Client Strategy & Engagement. She founded Seat At The Table, an organisation that provides investment and advisory to professionals and companies. 
Priyanka Kanwar
Priyanka Kanwar is a famous name among all the leading female entrepreneurs of our country. She is an inspiration for millions of young female entrepreneurs who wish to embark on a journey of their own. Priyanka Kanwar is an alumnus of renowned schools – Oxford, Yale, and London School of Economics. She is the Co-Founder and CEO of Kite, a Fintech Company based in Delhi. The idea of Kite struck her when she was conducting her thesis on the "Impact of Direct Benefit Transfer in India". The success of Kite can be credited to the continuous hard work and sheer determination of CEO and Co-Founder Priyanka Kanwar. Since its launch, Kite has processed around $70 million of transactions and also served the needs of 110,000 users from around 1,200 cities. 
Coco Chanel
"May My Legend Prosper And Thrive. I Wish It A Long And Happy Life!"
You've probably heard of the world-famous fashion luxury brand – Chanel at some point in your life. What you must not have considered is Chanel's founder or perhaps the lessons you can learn from her. Coco Chanel changed people's perceptions of fashion and the role of women in society. The best lessons from Coco Chanel include beauty, temperance, and grace. She was a french fashion designer and businesswoman. She lived her entire life as she intended. From being an orphan to building a visionary brand like Chanel, she has become an inspiration to all.
Sudha Murthy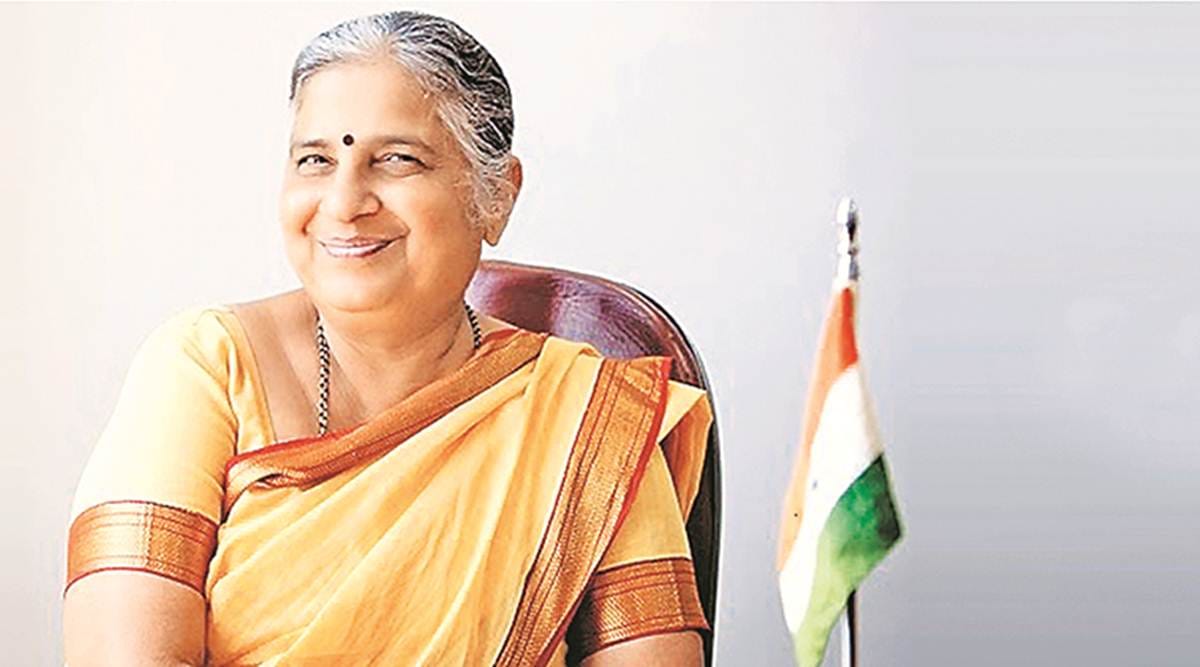 A writer, philanthropist and social entrepreneur, Sudha Murthy is greatly revered for being a prolific writer, facilitating the education of poor children and for being one of the brains behind Infosys, one of India's leading IT company. Soberly dressed in traditional Indian attire, Sudha Murthy's philanthropic work has garnered global recognition. From becoming the first female Engineer of India to heading a company like Infosys, her seriousness towards making a change in society and her educational journey has played a significant role in her making.
Excited Enough? Check Out MBA In Entrepreneurship!
Impressed with the successful endeavours of these women entrepreneurs? Carving one's own path in the contemporary competitive world is quite an arduous task to take. Needless to say, a mentor can guide you throughout your professional quest thus helping you achieve your career aspirations. Reach out to our experienced counsellors at Leverage Edu and we'll help you at every step of your academic and professional journey thus ensuring that you actualise your dream career goals!