Amongst the renowned industrialists in India, Ratan Naval Tata is known for his industrial bent of mind and pragmatic business ethics as well as his zeal for actively participating in philanthropic activities. He is a role model for every aspiring entrepreneur and is always eager to share his career lessons with the young generation as he himself faced quite a roller-coaster ride in his professional journey. Born into one of the richest families in India, he has never been one to have taken money and power for granted. Using his sharp and visionary business skills, Ratan Tata brought global recognition to the Tata group during his time as a chairman from 1991-2012 and emerged as one of the phenomenal business leaders in India as well as the world. In this blog, we will explore the journey of education of Ratan Tata, delving deeper into his childhood, academic quest, professional journey, and much more.

Must Read: Education of Bill Gates
Quick Highlights About Ratan Tata
Full Name
Ratan Naval Tata
Profession(s)
Businessman, Industrialist, Investor, Philanthropist
Date of Birth
28th December 1937
Age
83 years
Birthplace
Bombay, India
Nationality
Indian
School
Campion School, Mumbai
Cathedral and John Connon School, Mumbai
College/University
Cornell University, USA
Harvard Business School, Harvard University, USA
Title
Chairman of Emeritus, Tata Sons and Tata Group
Awards
Commander of the Legion of Honour (2016)
Honorary Knight Grand Cross of the Most Excellent Order of the British Empire (GBE) (2016)
Ernst and Young Entrepreneur of the Year – Lifetime Achievement (2013)
Honorary Knight Commander of the Order of the British Empire (2009)
Padma Vibhushan (2008)
Honorary Fellowship from The London School of Economics and Political Science (2007)
International Distinguished Achievement Award (2005)
Padma Bhushan (2000)
Net Worth
$1 Billion
Educational Odyssey of Ratan Tata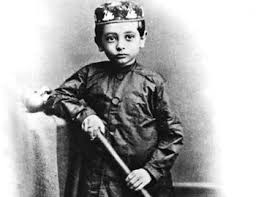 Born on 28th December 1937 in Mumbai, Ratan Tata was the grandson of Jamshedji Tata, who was the founder of the Tata Group. He was 10 years old when his parents, Naval H Tata, and Sooni Tata, decided to split and he was raised by his grandmother Lady Navajbai. To begin the first major phase of education of Ratan Tata, completed his initial schooling was from Campion School Mumbai till 8th standard. Recently, Tata talked about his childhood days on the Facebook page called the "Humans of Bombay" in a three-series story. He remarked that he had a happy childhood and he and his brother faced discomfort due to their parent's divorce as "it wasn't as common as it is today". When his mother remarried, the boys at school made many comments but he credits his grandmother for teaching him and his brother about retaining "dignity at all costs". He learned from his grandmother that walking away from such situations is much better than fighting back against them.
"There are many things that, if I have to relive, maybe I will do it another way. But I would not like to look back and think what I have not been able to do."
The secondary and senior secondary education of Ratan Tata was completed at Cathedral and John Connon School, Mumbai, and then at Bishop Cotton School in Shimla. He was brilliant in academics and revealed to the Facebook chronicle page, "Humans of Bombay" how his father always would suggest the opposite of what he wanted to do. When he said that he wanted to play the violin, his father would ask him to learn the piano and then the same happened with his interest in studying in the UK to which he would find his father insisting he pursue his higher education in the US.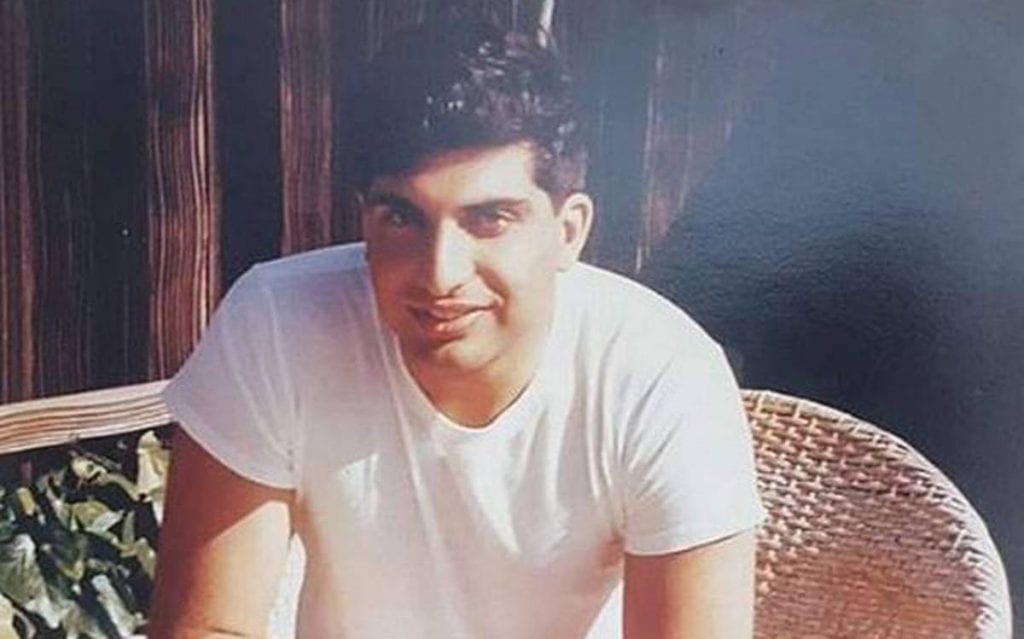 He candidly credits his grandmother for encouraging him to pursue his passion for architecture as his father wanted him to become an engineer but his actual dreams lie in becoming an Architect. Moving further to the higher education of Ratan Tata, he originally enrolled for a degree in Mechanical Engineering but with his grandmother's insistence, he changed his major and completed his graduate studies in Architecture. This decision upset his father but Tata felt happier as he was independent and it was his grandmother who consistently taught him to have "the courage to speak up but also be soft and dignified". Later in 1975, he also completed an Advanced Management Program 1975 at Harvard Business School.

Completing the formal journey of education of Ratan Tata, his professional journey began when he got a job at an architectural firm in Los Angeles and worked there for two years. He fondly remembers those days in LA when he actually found the love of his life and got quite close to getting married. Then, he made up his mind to move back to India, worried about the health of his grandmother. He spent some quality time with his grandmother as he went back to India, after which she passed away and he moved to Jamshedpur to pursue his first internship at Tata Motors. But he was taken only as a family member while working there as he struggled for almost 6 months "trying to be useful". Sent from one department to another, he finally found his place at Tata Steel where he was initially given the task to blast furnace and shovel limestone. He began from the floor working with other workers and understood their issues.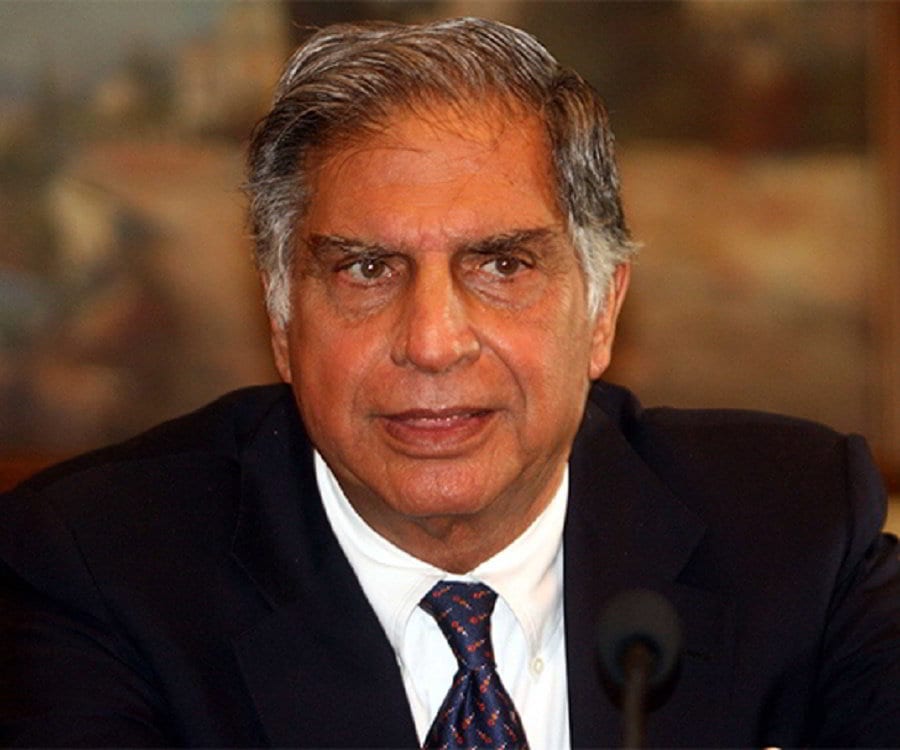 He spent around 6 years in Jamshedpur and realized that architecture eventually became a hobby for him as he devoted himself to the business and pursued his architectural interests by designing homes for his mom and himself.

The actual breakthrough happened in Ratan Tata's professional journey when his grandfather JRD Tata stepped down from the throne as the chairman of Tata Industries. Ratan Tata became his successor as criticism paved the way for this decision. But he followed what his grandmother taught him by maintaining a dignified silence throughout and aimed at proving himself. Even as he became the chairman, he regarded JRD Tata as his "greatest mentor" and it was actually the time that he spent with the workers at the ground level that he was able to make revolutionary changes in Tata Industries.
Recommended Read: Greatest Personalities
Ratan Tata: The Phenomenal Business Leader & Generous Philanthropist
He brought international fame to the Tata Group during his time as a Chairman from 1991-2012 and his role was instrumental in bringing many revolutionary reforms. He made the decision to make Tata Consultancy Services public and Tata Motors also got featured in the New York Stock Exchange which brought much global recognition to the Group. He went on to lead many successful ventures like the launch of Indica, and Nano as well as many historical mergers like Tata Motors with Land Rover Jaguar, Tata Tea with Tetley as well as Tata Steel with Corus.
Moreover, with the aim of uplifting the educational spectrum of India, Ratan Tata gifted promising educational institutions to the country. The Tata family's generous contributions to the educational ecosystem of the country have set a remarkable example. Since the education of Ratan Tata was mostly completed abroad, he contributed immensely to the Indian education system as his grandfather also emphasized the importance of lifting up "the best and most gifted". Some of the noted and vibrant educational institutions by the Tata Group:
Indian Institute of Science (IISc), Bangalore
Tata Institute of Fundamental Research (TIFR), Mumbai
Tata Institute of Social Sciences (TISS), Mumbai
National Centre for the Performing Arts (NCPA), Mumbai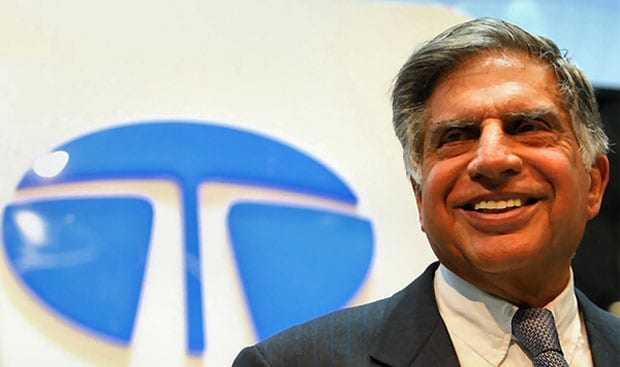 During the 26/11 attacks in Mumbai, Ratan Tata exhibited an incredible example of generosity and compassion as he stood all alone outside the Taj Hotel and made sure that the victims were helped and given all the assistance. He also visited the families of around 80 employees who were injured or killed in the attack and years later, he remarked that though the city will never forget the scars of the horrendous event "we remain proud of the spirit and the sense of unity" showed by every individual.
In the year 2000, he was honored with Padma Bhushan by the government of India. He was also conferred an honorary doctorate in business administration by Ohio State University, an honorary doctorate in technology by the Asian Institute of Technology, Bangkok, and an honorary doctorate in science by the University of Warwick.
"Don't be serious, enjoy life as it comes."
Exploring the education of Ratan Tata, you must also read Steve Jobs Education!
Career Lessons from Ratan Tata
Now that you are familiar with the quest of Education of Ratan Tata, there are plenty of career and life lessons to take away from his success story. Let's explore the best of these career lessons from Ratan Tata:
Having a vision is important:

Tata has always emphasized how essential it is to have an ambitious vision whether as an individual or as a part of an organization. With a vision, you will be able to dream big and visualize the impossible and end up achieving the best things possible.
Don't give up on your values: Our values make us who we are and that's what Ratan Tata has always believed in. His grandmother taught him the importance of dignity and understanding what's worth fighting for. That's what he has always emphasized as values are the pillars of our beliefs and gave way to actualizing our dreams while staying true to ourselves and our roots.
Focus on being creative rather than reactive: Amongst the crucial leadership styles and qualities, concentrating on being creative and proactive is much more important than waiting for problems to occur and then reacting to them. Tata has always been the one to anticipate what will happen and make the required adjustments rather than waiting for things and then reacting.
Take Risks: As the chairman of Tata Industries, Mr. Ratan Tata took many risks and transformed them into milestones. He believes a milestone can't be achieved unless you are not willing to take risks in life. He says, "I don't believe in taking the right decisions. I take decisions and then make them right."

The Power of Positivity:

Another essential lesson to take away from the journey of education of Ratan Tata is to always look on the brighter side of things. Tata has focused on becoming a doer rather than a criticizer as the latter don't take you places but being proactive and positive can help you become the best version of yourself!

Thus, there is much to learn from the inspirational journey of education of Ratan Tata as well as his professional and business milestones. His values, business ethics, generosity, and educational bent of mindset are at par excellence. Confused about which career path to pursue? Our Leverage Edu experts are here to guide you at every step of your academic and professional journey. Sign up for an e-meeting with us today!