To get admission into your dream university abroad, you need to prepare a strong winning application including SOP, LORs, essays and more. When it comes to MIM (Masters in Management) abroad, candidates need to have a good GPA along with an impressive application to face the cut-throat competition. An important aspect of your MIM application is the Statement of Purpose (SOP). It is one of the deciding factors that make or break your chances of getting your dream admit. This blog brings you a comprehensive guide on how to write an SOP for MIM, what you should include as well as SOP samples to refer to.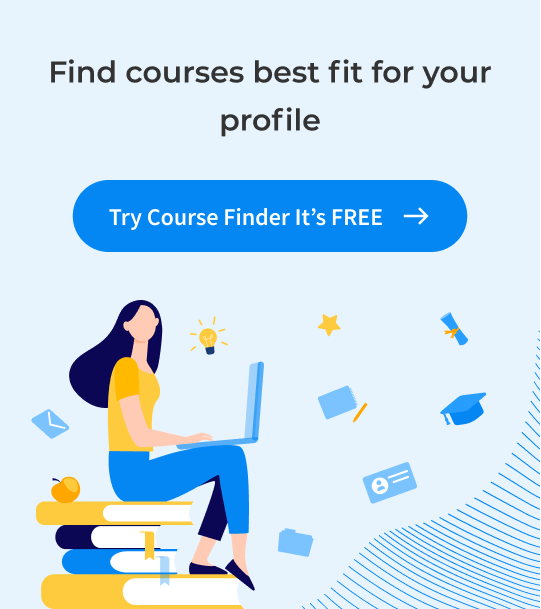 Check Out: Sample SOP for MS in CS that Will Help You Stand Out!
Sample SOP for MIM
How to Write an SOP for MIM?
While writing an SOP for MIM, there are certain things that you need to keep in mind to make sure that it impresses the admission committee and ensures your admission into the university of your choice.
Firstly, an SOP for MIM must contain is why you have chosen this particular course and a particular University. You need to give a clear explanation for this part.
Your SOP for MIM should be well-structured and should follow the standard word limit and format.
An SOP is meant to be put in a storytelling manner but this doesn't mean that you can adopt a casual tone while writing it. Keep in mind that it's going to read by higher authorities and therefore would be written in a formal tone and must be precise and concise in its writing style.
While writing an SOP for MIM, make sure that you go through the official website of the University that you are applying to and read all that there is to know about the course of your choice.
Your SOP for MIM should be completely original and not copied from any other source. Your subjectivity and individuality is the only thing that could impress the adcom.
Last but not the least, make sure to proofread your SOP to avoid any silly grammatical or spelling errors. Such errors could actually form a bad impression and could cost you your admission.
What is SOP Format for MIM?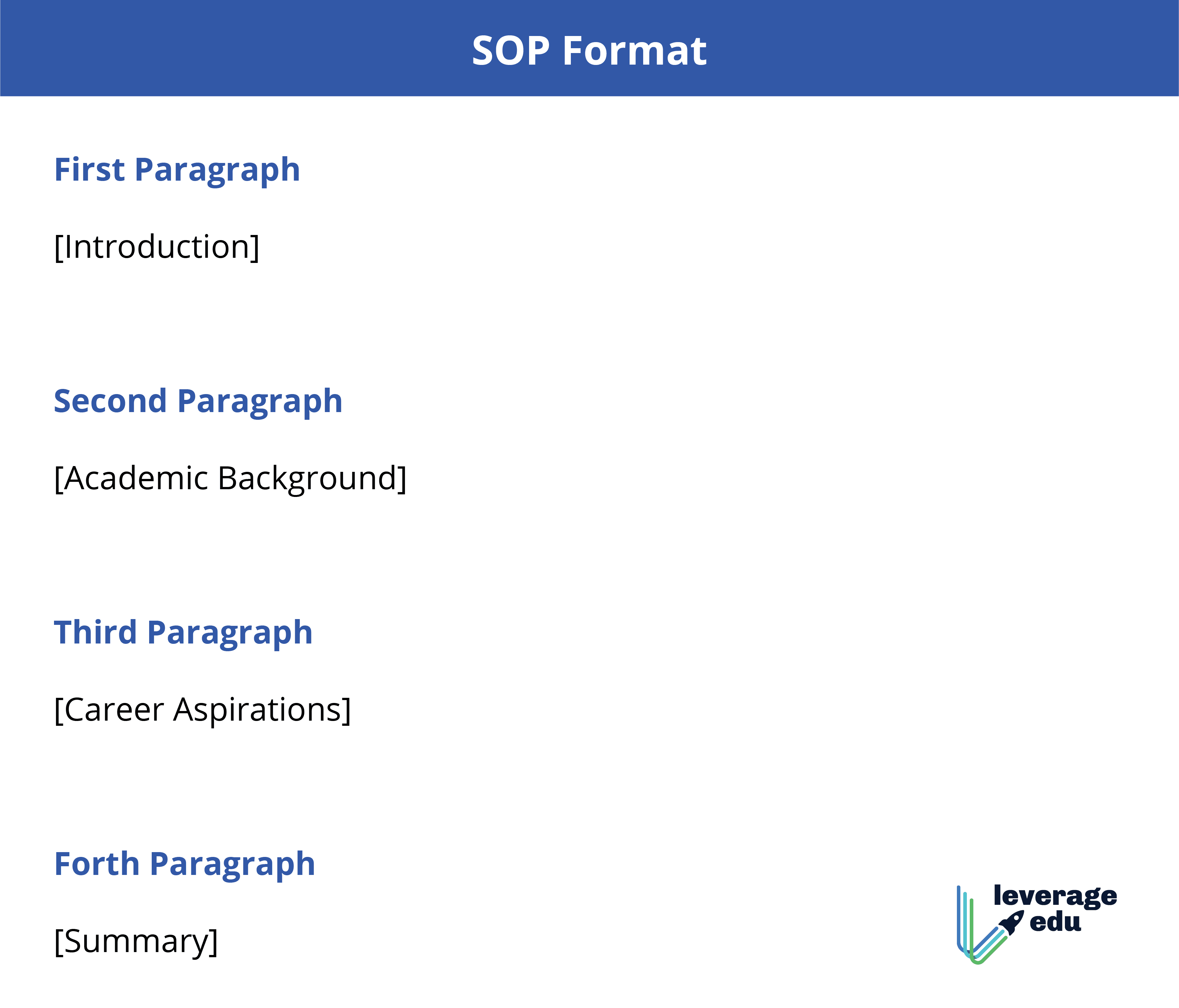 There is a standard SOP format that is accepted by all the Universities. So, make sure that you follow the format while writing your SOP for MIM. Here is an overview of SOP for MIM:
An SOP for MIM should be written in the form of paragraphs. This is the ideal format and therefore refrain from using bullet points.
You need to make a separate paragraph for every section. Ideally, an SOP must have three-four paragraphs. The first should be dedicated to introducing yourself and how you got interested in this particular course. The second paragraph would include all your academic qualifications and why you chose a particular course and particular University. The last one must be written in the form of a conclusion which could make an impact on the adcoms.
Simply put, your SOP for MIM should include the following

Academic background
Professional background
Short-term and long-term career goals, aspirations and interests
Why you have selected this particular course and university?
How this specific course and university can help you achieve your career goals
A conclusion wrapping up the essay.

You need to include all the relevant details but the average word limit should not exceed 1000 words (might be more or less as per the university guidelines)
You SOP should be creative but that doesn't mean you can use different fonts, colours or highlights. So, keep it simple, concise, readable and comprehensive.
Explore SOP for MS in Data Science
SOP for MIM Sample
Here are another sample SOP for MIM:
Sample SOP for Masters in Management Studies
The world of digital technologies has truly provided a wonderful platform for every business to thrive and make it big. As a business and management student, I have always been curious about the role of new hi-tech technologies and dynamic platforms like social media in revolutionizing the business arena. As a millennial, I witnessed the booming social media platforms and the possibilities they have provided new small businesses and start-ups with.
Having completed my bachelor's degree in Management Studies (BMS) from Shaheed Sukhdev Singh College of Business Studies, I took a junior associate role in marketing management at Aura Inc. and learned immensely about the plethora of responsibilities led by a manager. After gaining a valuable professional experience of two years, I decided to apply for Masters in Management Studies at ______ University as I liked the curriculum, exposure and personal as well as professional development that this course offers. Since it has a holistic academic structure, I would be able to learn about management studies from an all-round perspective along with getting mentored by a global faculty and top business leaders.
I aim to begin my own startup venture in educational technology and knowledge management after completing this master's program. I have previously co-founded many small entrepreneurial ventures that have shown good potential but I want to learn about business and management on a global level before starting my dream startup. Thus, this course would help me understand business and management from a holistic and international perspective and with my academic and professional credentials, I believe that I am the perfect fit for this program and it can boost my career trajectory to newer heights.
How to Write an SOP for MS?
How do you write a good sop for MS? To write an SOP for MS, you can follow the same format as an SOP for MIM in which one should emphasise on their academic achievements, why you have chosen a certain MS program and university, your long-term and short-term career goals and why you should be selected. Here are the best SOP samples for MS:
SOP for MS in Artificial Intelligence
Expert Tips for Writing an SOP for MIM
Now that we have understood all that there is to know about writing an SOP for MIM, let's get into some tips which will help you in crafting a perfect SOP.

Before starting to write your SOP for MIM, make sure that you go through the official page of the University that you are applying to because sometimes they have some specific requirements regarding SOPs. So, make sure to accommodate those requirements into your SOP.
An SOP doesn't have a title. So, make sure that you start the statement right away without wondering over what the title should be.
Try to keep the SOP as precise and short as possible while including all the necessary details. Do not cross the word limit.
Keep your SOP creative but simple so that it could be easily understood. You won't get extra points for using complex language.
Try to be as convincing as possible. Whatever you mention in your SOP for MIM should have a clear explanation.
Through your SOP you need to convince the AdCom (admission committee) that you are fit to become a student of their University and will be a positive contribution to its heritage. So, this is exactly the purpose which an SOP is meant to serve and therefore you need to make sure that your SOP works along these lines.
So, this is all that you need to know about writing an SOP for MIM. Knowing all these things is just the beginning, as writing an SOP can be quite an arduous endeavour. Our Leverage Edu admission experts and head coaches are here to guide you in drafting the right SOP as well as LORs to get admission in your dream university! Sign up for a free session now!