Reading a newspaper, you must have come across news reports on certain incidents. They concisely elaborate upon a particular topic or event and often present their analysis on the key issue. That's what report writing is all about. A report aims to disseminate clear and concise information which is written for a specific purpose or audience. The central feature of a report is that it must possess clarity of expression without deviating from the objective. Many academic assignments require students to frame a report on a particular incident and it is also frequently asked in school exams. This blog takes you through the basics of report writing, its format as well as practice topics.
Also Read: Message Writing
What is a Report?
A report is a short and concise document written for a particular purpose or audience. It usually sets out and analyses a problem often giving a recommendation for future purposes. Requirements for the precise form of the report depends on the department and organisation.
Major Types of Reports
While the most common type of reports corresponds to the ones we read in newspapers and magazines, there are other kinds of reports that are curated for business or research purposes. Here are the major forms of report writing which you must know about:
Newspaper or Magazine Reports
The main purpose of newspaper or magazine reports is to cover a particular event or happening. They generally elaborate upon the 4Ws and 1H, i.e. What, Where, When, Why and How. The key elements of newspaper or magazine report writing are as follows:
Headline (Title)
Report's Name, Place and Date
Body
Conclusion (Citation of sources)
Here is an example of a news report:
Business Reports
Business reports aim to analyse a situation or case study by implementing business theories and suggest improvements accordingly. In business report writing, you must adhere to a formal style of writing and these reports are usually lengthier than news reports since they aim to assess a particular issue in detail and provide solutions. The basic structure of business reports include:
Table of Contents
Executive summary
Body
Findings/Recommendations
Conclusion
Technical Reports
The main purpose of the technical report is to provide an empirical explanation of research-based material. Technical report writing is generally carried out by a researcher for scientific journals or for product development and presentation, etc. A technical report mainly contains 
Title Page
Introduction
Summary
Experimental details
Results and discussions
Body (elaborating upon the findings)
Conclusion
Must Read: IELTS Writing Tips
Report Writing: Things to Keep in Mind
Before writing a report, there are certain things you must know to ensure that you draft a precise and structured report and these points to remember are listed below:
Write a concise and clear title of the report.
Always use the past tense.
Don't explain the issue in the first person, i.e. 'I' or 'Me'. Always write in the third person.
Put the date, name of the place as well as the reporter's name after the heading.
Structure the report by dividing into paragraphs.
Stick to the facts and keep it descriptive.
Must Read: IELTS Sample Letters
Report Writing Formats
It is quintessential to follow a proper format in report writing in order to provide it with a compact structure. Business reports and technical reports don't have a uniform structure and are generally based on the topic or content they are elaborating on. Let's have a look at the proper format of report writing generally for news and magazines and the key elements you must add in a news report:
Title/Heading
(Use a proper and creative and catchy heading related to the story)

Reported by (in newspaper terminology, this is known as a byline)
Place
Date

Introduction
(Must be factual, crisp and concise; It should generally cover the 4W and 1H of the topic, i.e. what, when, where, who, why & how)

Body of Content
Explain, WHY the particular event or incident took place. Conduct meticulous research and gather all factual information related to the story. Here, the readers would want to know more about the event in detail.

Conclusion
In the conclusion part, the background information of the story is mentioned. If you are covering any event, you have the liberty to add the list of participants or attendees who thronged the event.
Top Read: How to Learn Spoken English?
Report Writing Example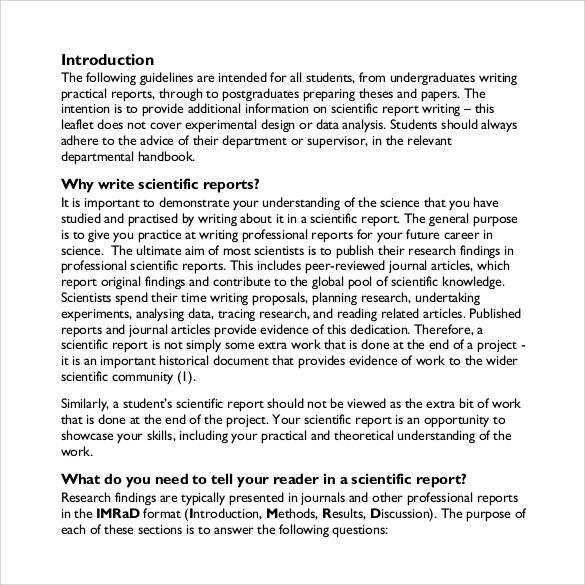 Report Writing for School Students: Practice Questions
Now that you are familiar with all the formats of report writing, here are some questions that you can practice to understand the structure and style of writing a report.
You are a student of Delhi Public School Srinagar handling a campus magazine on an editorial role. On the increasing level of global warming, write a report on the event for your school magazine.
On Jammu-Srinagar highway, a mishap took place, where a driver lost his control and skidded off in a deep gorge. Write a report on it and include all the necessary details and eyewitness accounts.
As a reporter of Delhi times, you are assigned to report on the influx of migrants coming from other states of the country. Take an official statement to justify your report.
There is a cultural program in Central park Rajiv Chowk New Delhi. The home minister of India is supposed to attend the event apart from other delegates. Report the event in 150-200 word limit.
Write today's trend of Covid 19 cases in India. As per the official statement. include all the necessary details and factual information. Mention the state with a higher number of cases so far.
In Jawaharlal Nehru Stadium New Delhi, a table tennis tournament was held between Delhi public school New Delhi and DPS Punjab. Report the event in 250-300 words.
Also Read: Formal Letter Format, Types & Samples
Hopefully, this blog has helped you with a comprehensive understanding of report writing and its essential components. Aiming to pursue a degree in Creative Writing? Sign up for an e-meeting with our experts at Leverage Edu and we will help you in selecting the best course and university as well as sorting the admission process to ensure that you get successfully shortlisted.