Are you worried about your upcoming IELTS exam? Do the accents and words seem unfamiliar right now? Never fear because skills for a language can always be acquired by practice, reading, and listening. Be it IELTS or TOEFL, a major part of any English proficiency test is the listening segment which evaluates the undertaker's ability to understand words spoken in different dialects and accents. This can often seem disconcerting for non-native speakers with a wide-ranging vocabulary, pronunciation and speaking fluency. Acing the IELTS test doesn't come from reading books for IELTS preparation only, the best way is to engage in activities that provide you with options to listen and follow native speakers. This blog will explore some of the best movies for IELTS listening that have a variety of pronunciations, a large number of words, and all the possible accents!
Why Practice IELTS Through Movies?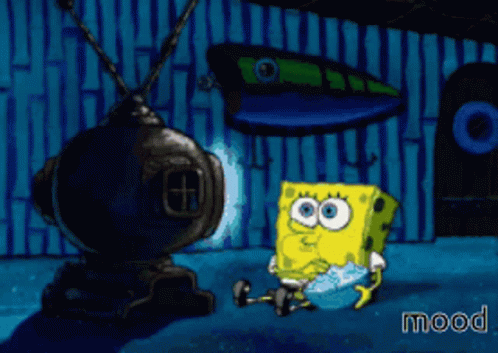 Watching movies to improve your English has been a tried-and-tested method. Humans learn a lot by observation and listening and movies cover it all. These flicks help us familiarise ourselves with multiple words, phrases, sentence formations, etc. While watching a movie, we not only build our vocabulary but also learn the correct pronunciations of words. People can also learn newer proverbs, phrases, idioms, and metaphors used in the movies along with the correct context. Another essential part of watching movies are subtitles. These subtitles help us know the correct spellings of words and also help in improving our reading skills.
Frozen
What better way to kickstart your IELTS preparation than watching movies for IELTS listening, that too, a Disney movie? Disney movies have a large number of characters with distinctly different accents. Listening to these characters can help in developing new enunciation styles and get the viewers into the habit of listening without any subtitles. Animated flicks, meant primarily for kids have a clear and standard language which makes it easier for non-native speakers to pick it up.
Beauty And The Beast
The next addition to our list of helpful movies for IELTS listening is a classic and animated movie, Beauty and the Beast. With stunningly vibrant characters, this is a movie about good winning over evil. A slow-paced movie filled with various expressions and new ideas, this movie allows viewers to have enough time to process the words and understand their usage in a conversation. This allows them the time to instil it in their vocabulary. A timeless classic, this movie is beneficial for anyone planning to undertake IELTS General/Academic! 
Harry Potter Series
A story that rocked and continues to amaze the world, the Harry Potter series is one of the must-watch movies for IELTS listening. British accent can be often confusing and this movie is a prime example to ace it. With characters speaking in strong and crisp British English, this movie familiarises the viewers with endless phrases and words typical to British English allowing them to know and learn unfamiliar phrases and understand their usage. A series that is quite positively magical, it can work wonders in improving the listening ability of any individual.
Pride and Prejudice
Another classic making its way into the list of movies for IELTS listening is the awe-inspiring, Pride and Prejudice. A movie made with the powers of Jane Austen's world introduces modern viewers to English phraseology in a different time frame and shows how modern British English is inspired by it. With strong enunciations and perfect grammatical usage, it helps the viewers get a vivid idea of the correct usage of the English language and thus removes any chances of their misinterpreting sentences.
The King's Speech
As the name of the movie suggests, it is about a king overcoming his speech difficulty and giving a formal speech without stammering. This movie makes an easy position in this blog on movies for IELTS listening showing the struggles of a person trying to master a language and speech. Not only is it relatable, it allows the learners to work on their pronunciation and sentence structure thus making this film a helpful tool not just for IELTS listening but mastering English for competitive exams.
The Lion King
The Lion King helps in multiple ways in preparing a person for the IELTS listening segment. The best way to practice for this segment using the movie is to turn off subtitles and listen keenly and then turn on subtitles to check whether what you understood was right or not. This helps in developing listening skills as well as familiarises a learner with a gigantic number of words, all structured in lucid sentences aimed at a younger audience.
Toy Story
A classic animated flick that has enthralled the audience for years, it is a movie liked by adults and kids alike. It is a must-watch for anyone trying to improve their English skills whilst watching something fun and entertaining. Listening to the various animated characters in the film helps in improving one's understanding of various tones and rhythms that can be found in the English language when an individual is conversing in it. It helps in developing one's listening skills and makes the audience habituated to a constant conversation in English.
The Holiday
This light-hearted movie is not only a wonderful dose of acting and story but it seamlessly blends two distinct accents of English- the British and the American. The audience is made privy to both accents and the breaks help in accentuating the difference between the dialects, phrases and conversational styles of the two places enabling the listener to be better aware of their distinctness and be able to understand the conversation of the two locations clearly.
The Remains of the Day
A movie based on the book titled the same by Ishiguro, this movie helps in enhancing one's conversational English. It, therefore, has a direct impact on the listening abilities of non-native speakers as they are better practised to follow a conversation and make sense of it in the listening segment. It is helpful from both the listening and speaking aspects as the movie enriches the vocabulary of the listener manifold times.
Titanic
A movie that is a must on any movie's list, it is integral to the movies for the IELTS listening list as well. Since its release, it has claimed a place in the viewers' hearts with its story and exceptional presentation, however, the most extraordinary feature of the film is its distinct characters and their speaking styles and conversational patterns. Listeners are introduced to different conversational tones, styles of talking, and different enunciations of the words. It helps the audience form a vivid idea of the various ways the English language is used and the tone and clarity that are maintained based on the conversation pattern. It is thus extremely helpful for any IELTS test undertaker; plus who can say no to this classic?
The Big Bang Theory
It's about a bunch of nerdy buddies that work together at university on various types of scientific study and experiments. The four young men are excellent physicists who are socially awkward. When they get a new neighbour, their lives are flipped upside down. Practising English with this series can help you enhance not only your academic vocabulary but also your English listening abilities.
Tips to Improve your English While Watching Movies
While watching movies, it is important you keep a few things in mind to help fulfil your purpose. It is important that you decide whether you're watching a movie for your Sunday evening entertainment or to improve your English. If your answer is the latter, make sure you're prepared with the same intention and have a notebook and pen ready before watching it.
Subtitles
While subtitles can be a pro for you as it helps your reading skills, they can also make you depend on them without putting in the effort to understand what is being said. Try to keep the subtitles (in your native language or in English)  on initially and turn it off the second time you watch. This will help you understand what the character is saying and also assist in your practice.
Read Along
Try reading along with the subtitles while the character is saying the lines. Or else, you can also rewind and say the line along with the thespian.
Go Through Scripts
An important aspect of learning English through movies is knowing the script. Reading scripts help you grasp a lot of very useful tidbits which can often get lost in the real-time communication of a movie. You can use the following link to download scripts: https://www.simplyscripts.com/.
Make Notes
Keep a notebook and pen handy while watching a movie and note down words, phrases, and proverbs that are being said, You might also come across some sentences or words that are difficult to understand. Use the dictionary to search for difficult meanings instead of searching them on google. The more effort you put in, the better you can retrieve.
Subscribe to Leverage IELTS for more such information
Leverage Edu Rockstars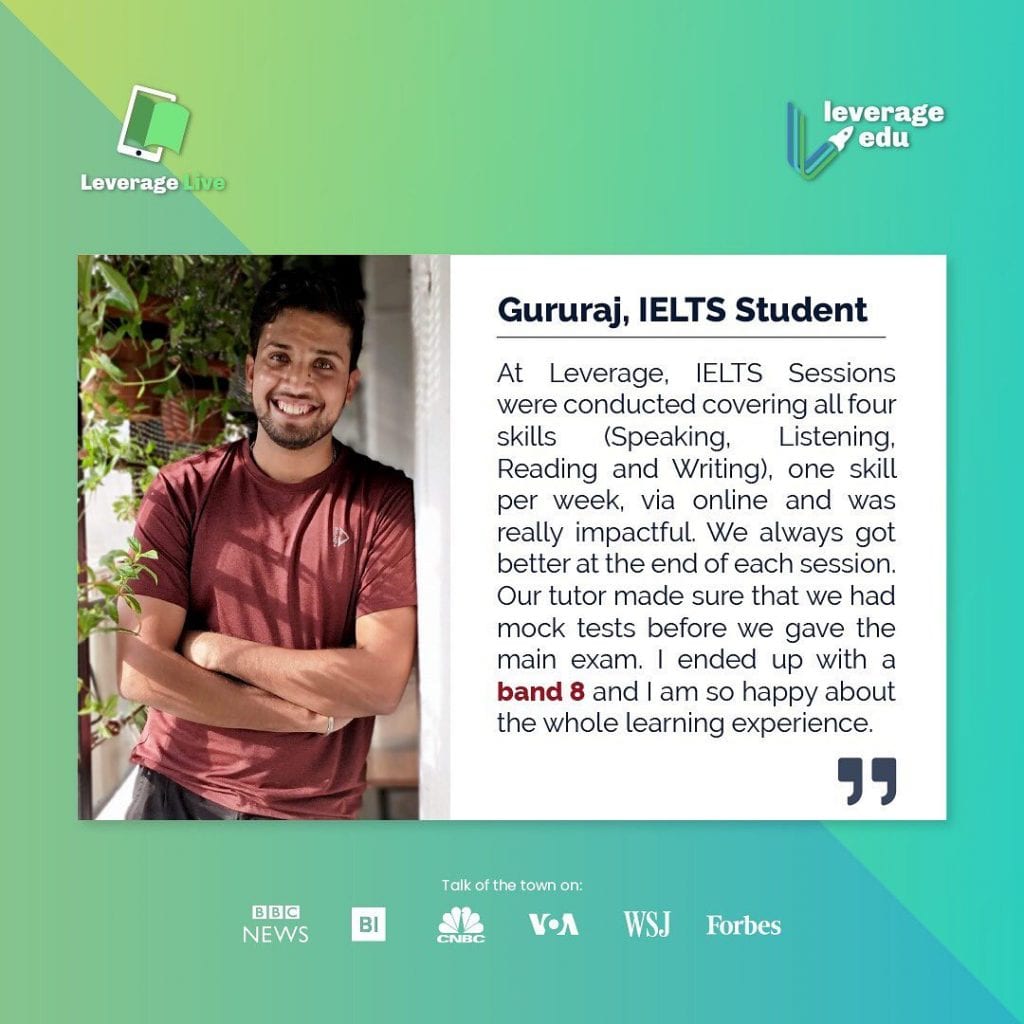 FAQs
How can I get 8.5 in IELTS listening?
Listen to English every day
Listen actively
Have a strategy
Practice Wisely
Reflect
Enjoy it
Focus
Is 7.5 A good IELTS score in listening?
Yes, a 7.5 total IELTS score is rated above competent or good. The IELTS exam assesses your ability to communicate in both spoken and written English.
Hence, watching movies for IELTS listening is an excellent option to ace this section! We, at Leverage Edu, provide online classes for IELTS where you will not only get access to scores of practice questions but can also clear all your queries through one-on-one doubt-clearing sessions with our experts! Register today for a free demo session and achieve the score you have always dreamt of!