"History repeats itself, first as tragedy, second as farce", Karl Marx. History and historical events shape us into the people we have become. Every day, a significant historical event occurs that reminds us of how far humanity has progressed. Let's know about events that happened on this day in history- July 12.
What Happened in India on July 12?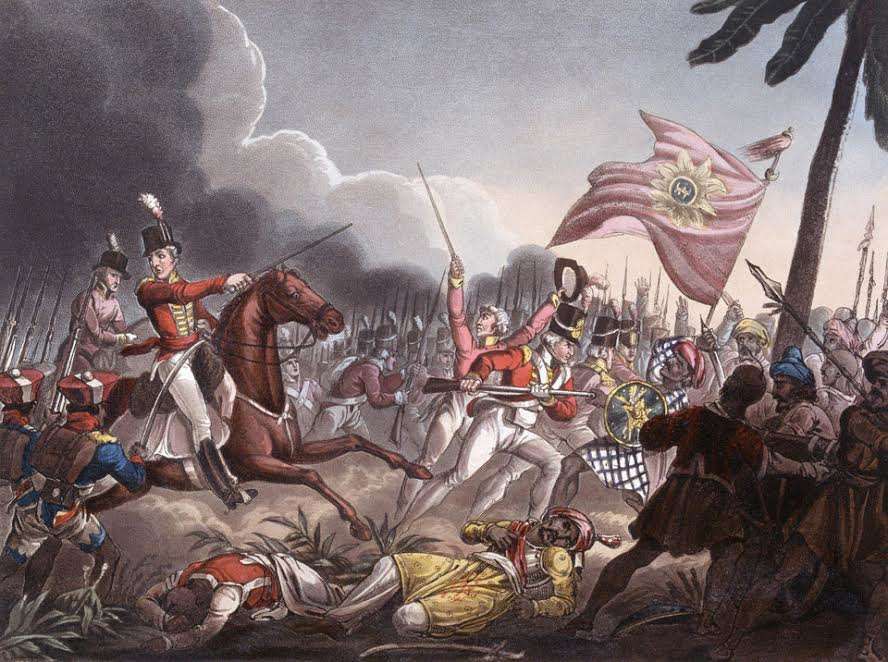 1674: Treaty of Friendship
The Maratha ruler Shivaji Maharaj signed a treaty of friendship with the East India Company on July 12, 1674.
1982: Establishment of NABARD
The National Bank for Agriculture and Rural Development is an apex regulatory body for the overall regulation and licensing of regional rural banks and apex cooperative banks in India. It is under the jurisdiction of the Ministry of Finance, Government of India. It was established on July 12, 1982.
What Happened Around the World on July 12?
1679: Ratification of Habeas Corpus Act
Britain's King Charles II ratified the Habeas Corpus Act on July 12, 1679, allowing the poisoners' rights to be imprisoned to be examined by a court. Its use was expanded during the 19th century to cover those held under private authority.
In Ireland, Protestant King William III defeated English Catholic King James II. The battle took place across the River Boyne close to the town of Drogheda in the Kingdom of Ireland, the modern-day Republic of Ireland, and resulted in a victory for William on July 12, 1690.
The Civil Constitution of the Clergy was adopted on July 12, 1790, by putting the Catholic Church in France under the control of the state.
1863: Invasion of Waikato
In New Zealand, British forces invaded Waikato on July 12, 1863, home of the Maori King Movement, which began a new phase of the wars between Maori and Colonial British.
1957: Cancer Connection with Smoking
US Surgeon General Leroy Burney connected smoking with lung cancer. Leroy Edgar Burney was an American physician and public health official. He was appointed the eighth Surgeon General of the United States from 1956 to 1961.
1984: Geraldine as Candidate
Geraldine Ferraro became the 1st US female major-party vice-presidential candidate after Walter Mondale selected her as his Democratic Party running mate on July 12, 1984.
1998: FIFA World Cup Final
Zinedine Zidane scored twice for France and defeated Brazil 3-0 to win its first World Cup.
1998: Nelson Mandela and Queen Elizabeth II
South African President Nelson Mandela rode in a carriage with Queen Elizabeth II through the streets of London.
2013: Universal Access to Education
Malala Yousafzai spoke before the United Nations and advocated for universal access to education.
2017: World's Largest Iceberg
The world's largest iceberg (officially known as A68) broke away from the Larsen C Ice Shelf in Antarctica, measuring around 6,000 square kilometers in length.
Famous Birthdays
1817: Henry David Thoreau
An American naturalist and pacifist who was born in Concord, Massachusetts.
The President of Argentina between 1916- 1922, and then again between 1928-1930, was born in Buenos Aires, Argentina on July 12, 1852.
American inventor of the Kodak camera and founder of the Eastman Kodak Company was born in Waterville, New York.
A Chilean poet was born in Parral, Chile on July 12, 1904.
A Pakistani activist who works for female education and the youngest-ever Nobel Prize recipient was born in Mingora, North-West Frontier Province on July 12, 1997.
Relatable Links
This was all about the interesting and intriguing events that occurred on July 12! We hope you have had fun reading this blog! For more entertaining and informative content, follow Leverage Edu on Facebook, Instagram, and LinkedIn.