Celebrating the birth of the game of "hoops" as it's called, Google Doodle paid tribute to Basketball's inventor James Naismith today on the birthday of Basketball! It was on December 21, 1981, when James Naismith familiarised his students with this game, which initially had wooden peach baskets fixed on a wall and a team of 9 players on each side. Later, in 1982, Naismith published his 13 rules of Basketball on January 15, 1982, introducing it to the world. Now, the game is one of the most popular sports played with an orange-coloured ball. Let's explore more about James Naismith on Basketball's birthday and how the invention of this sport came about.

About James Naismith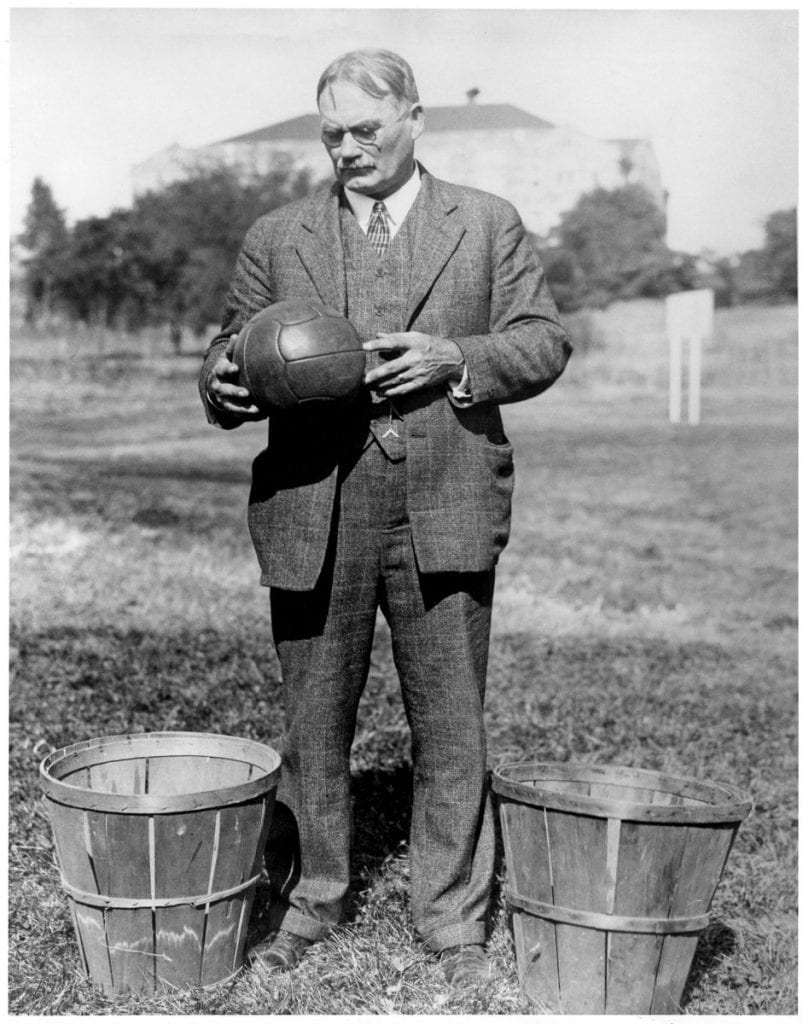 Born on November 6, 1981, in Canada, James Naismith was a Canadian-American physical education teacher who created this game for his students who were unable to play outside during the winters. Graduating with a bachelor's degree in Physical Education from McGill University, Canada, he took up the job of Physical Education-Director at International Young Men's Christian Association (YMCA) Training School in Massachusetts in 1890.

It was in the cold winters of 1891 that he was given the task of devising indoor games to keep students active during the season and that's when Naismith came up with the idea of a new sport by combining the sports like soccer, American football, hockey as well as indoor sports. He familiarised his students with his newly invented game in December 1891 and later published the 13 rules of Basketball on this day, i.e. January 15, 1892 in YMCA Training School's Campus Paper.
Explore Lessons We Can Learn from Sports
Short History of Basketball
Originally formed as a game which featured 9 team players on each side, Basketball has surely come a long way becoming a famous sport all across the world. The first-ever Basketball game was played in Springfield, Massachusetts, where James Naismith invented it. It was well-received from the start and as Naismith and a few of his players were Canadian, the next country it was played outside the USA was Canada. Take a look at some of the most important events in the history of Basketball:
YMCA movement popularized basketball as a sport around the country by 1893 and it was an instant success!
The first professional Basketball league was formed in 1893 but got abandoned in 1904.
The setting of the First International Basketball Match was in Saint Petersburg where YMCA American team and Mayak Saint Petersburg played against each other in 1909.
Another crucial event in the history of Basketball was the foundation of FIBA, i.e. the International Basketball Federation in 1932 in Switzerland.
Basketball was also welcomed at the Olympic Games in 1904.
Discover the Amazing Benefits of Playing Chess!
Thus, the invention of basketball by James Naismith truly changed the way we look at indoor sports and brought a fascinating alternative to the usual board games! Stay tuned to Leverage Edu for more such news updates on education from the global sphere!