To pursue the prestigious CA course in India, the essential step you need to fulfil is CPT stage or now renamed as the CA Foundation level. Though a multitude of commerce stream students strive for getting the certification of CA, yet only a handful of students are able to qualify for it. The CA Course has three main levels, namely, the CA Foundation/CPT, CA IPCC and the CA Final. Being a sought after certification in the domain of Finance and Accountancy, it demands perseverance, determination and hard work to clear all the levels and finally become a Chartered Accountant. To begin your journey in the same, the first step is to ensure a timely registration on the official portal of ICAI. This blog aims to elucidate upon the primary level, i.e. the CA Foundation/ CPT registration process elaborating the necessary documents and guidelines you must meet before making your application.
CPT Registration Process: About CA Foundation
Earlier known as Common Proficiency Test, i.e. CPT, CA Foundation is primarily the first-level you need to clear to take a step towards becoming Chartered Accountant. For those who have completed their graduation, they are exempted from CPT registration process or appearing for this test and can directly opt for IPCC Exam which is the second level of the CA Course.
Eligibility Criteria
Before moving towards CPT registration process, there is a basic eligibility criteria you need to fulfil to qualify for the CA Foundation or CPT level. Here are the major requirements for CPT registration process:
The student must have passed 10+2 examination from a recognized board (those boards which have been specified by ICAI, click here to see the list).
No minimum or maximum age limit has been specified.
If a student has registered for the Foundation level and then have undergone a minimum of four-month study period, then only they are eligible for the appearing in this exam. For the exam, those who have registered in December 2019, they need to take 4-month minimum study period to appear for the May 2020 session of CA CPT or Foundation level. Generally CA foundation is conducted in May and November every year to provide applicants with enough time to register as well as prepare for this exam.
CA Foundation 2021: Important Dates
Before comprehending CPT registration process, it is important to comprehend the deadlines of the exam going to be held in May 2020. For this session, the last date to enter your registration for CPT/CA Foundation was 31st December 2019. If are planning to appear for CPT or CA Foundation May 2020 session, here are the important dates that you must keep in mind regarding the registration process and other essentials.
| | |
| --- | --- |
| Events | Dates |
| Online Application Starts | 1st Week of February 2021 |
| Application Deadline | 3rd week of April 2021 |
| Print Out of Application Form | May 2021 |
| Correction Window Opens for Candidates without Late Fee | June 2021 |
| Correction Window Opens for Candidates with Late Fee | May to June 2021 |
| CA CPT/ CA Foundation Exam 2021 | 24th, 26th, 28th & 30th June 2021 |
| Intermediate and Final CA Exam | 5th July 2021 (onwards) |
| Results | July 2021 |
What is the CA Exam?
CA Foundation Exam is the entry-level exam for CA courses in India. It is conducted twice in a year by the Institute of Chartered Accountants of India (ICAI) and all eligible candidates are required to take the exam in order to become a Chartered Accountant in India. The exam has a total of four papers and all candidates who have passed 12th are eligible for the exam.
The foundation course is followed by the CA Intermediate Exam and then the CA Final Exam. In order to become a certified chartered accountant, candidates have to qualify all these exams.
How to Register for CPT/CA Foundation?
Just as timely preparation is important for cracking any competitive exam, you also need to register in time to excel in the examination as it can prevent you from the last moment hassles. Thus, you can focus on your last moment preparation tips which will help you overcome silly mistakes and focus on what's important. Before going ahead with your preparation, take a look at the CPT registration process explained below:
1. Visit the official website of ICAI and open the registration form by clicking here.
2. Carefully fill in all the necessary details asked like Name, Date of Birth, Mobile Number, Email ID, Aadhar Number and set a unique password.
3. Once you create your account, Login with the credentials at the registration portal.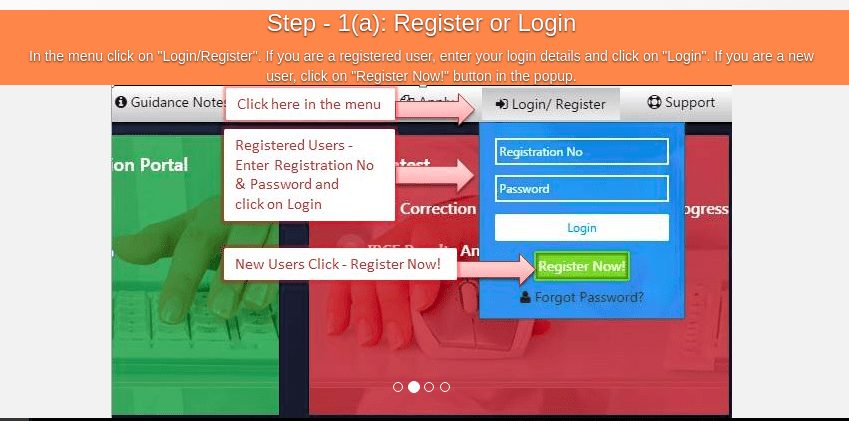 4. You can add all the essential details, from personal to academic.

5. Upload the scanned copy of the documents (listed in the next section) asked as per the mentioned size.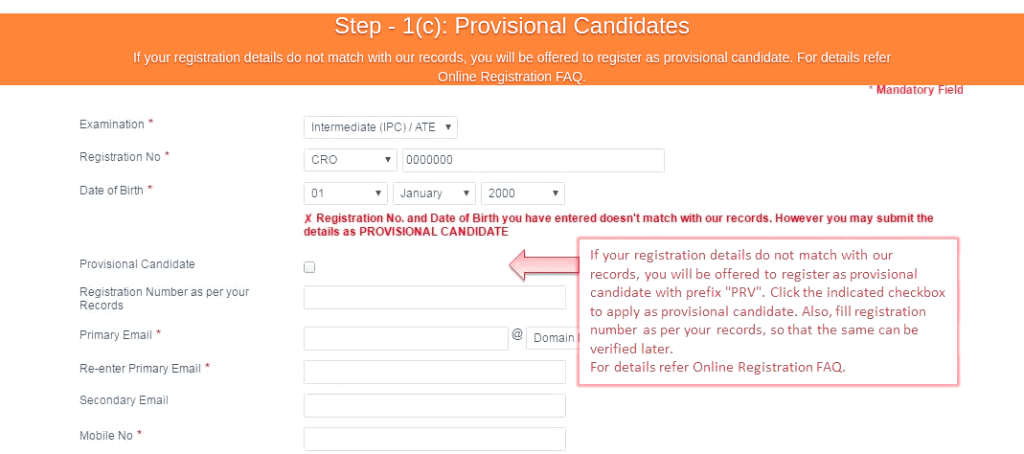 6. Make payment (mentioned in the sections below)
7. Save the registration number and password.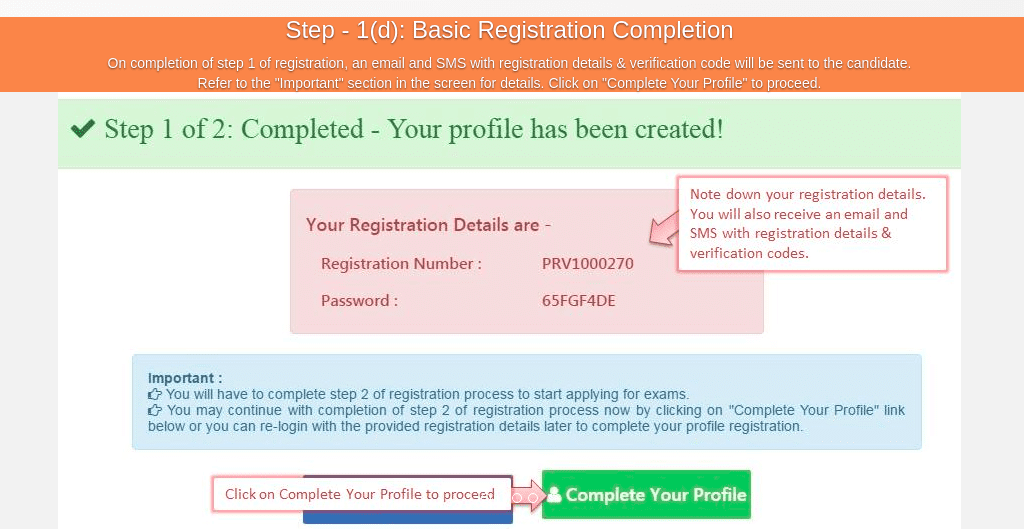 8. Then, complete your profile and add the essential details like Address, City, Pincode, etc.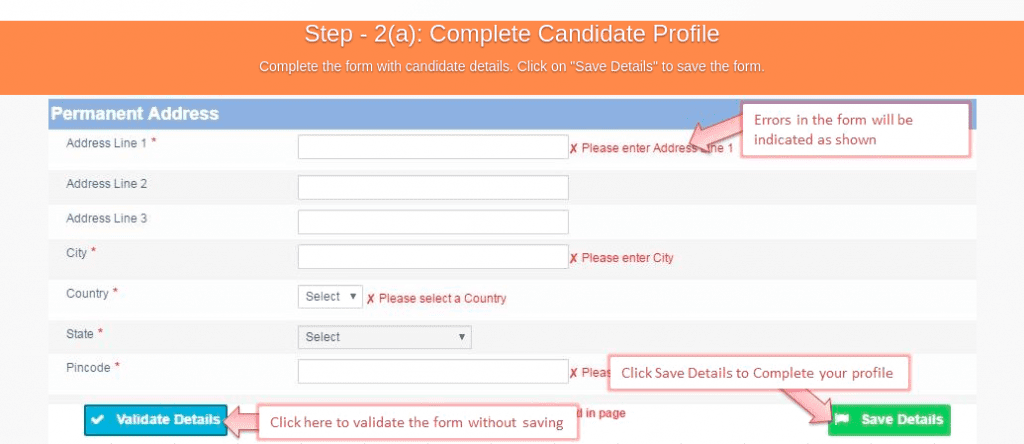 9. Save your registration details and then click on the dashboard to check notifications.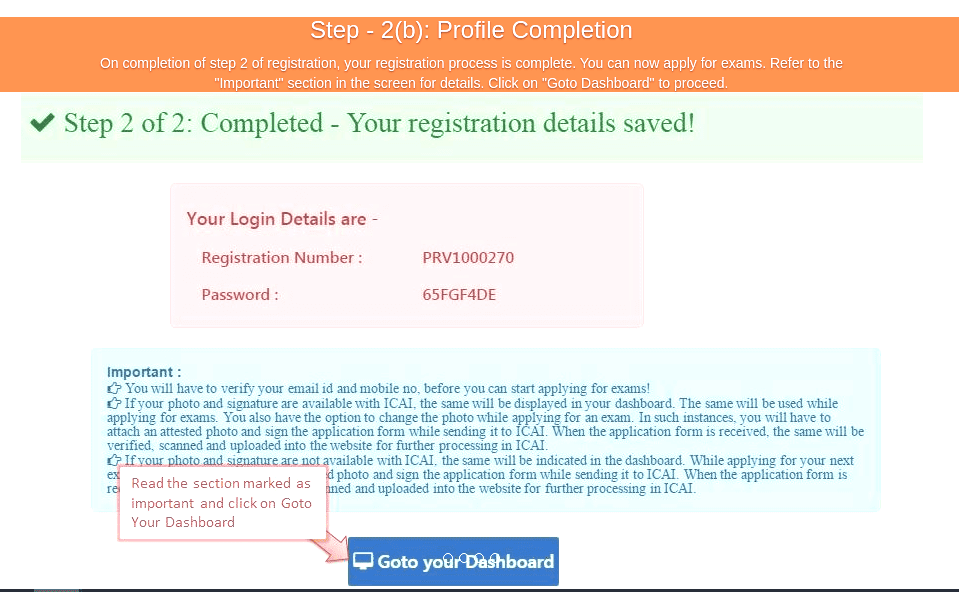 Have a look at our blog on CA Foundation Syllabus before you start with your preparation
Important
Candidates must note that after successfully completing their registration for CA Foundation or CA CPT, their registration will not be nullified if they do not qualify the examination in first or second attempt. CA CPT registration is valid for a period of three years which includes a maximum of six attempts. Even after the period of three years, you can renew your registration for further three years by depositing a minimum amount of Rs. 300.
Document Checklist for CPT Registration
After successfully completing your application process, the next step would be to submit all the mandatory documents at a nearby regional office. Candidates must keep in their mind that all the required documents must be attached with the attested application and shall be submitted within a time period of 7 days from the date of submission of application. Following are the essential documents for CPT registration process:
A signed print out of the online successful application form.
A copy of admit card or marksheet of class 12 examination issued by a recognized board (Self-attested).
Attested copy of the class 10th mark sheet or admit card which indicates the applicant's name and date of birth.
A recent coloured photograph (pasted on the print out of online application form).
A valid proof of nationality (only if you are a foreign student).
If the candidates belong to the reserved categories as per the Indian Government (SC/ST/OBC/Differently Abled), have to submit self-attested proof regarding the same.
Once the candidates complete the online registration process, they will receive the complete set of study material via the Centralized Dispatch Systems (CDS).
Application Correction
Applicants can also make corrections in the submitted application form. However, all candidates are required to make the necessary changes within the correction window allotted by the conducting authority.
Fee Structure of CPT Registration Process
The fee structure of the CPT/ CA Foundation level differs for Indian and International students. Tabulated below are the fee amount details as per native and non-native students for the CPT registration process:
S No.
Details of the fee
Indian Students (INR)
International
Students
(USD)
1
Cost of Foundation Prospectus
200
20
2
Foundation Registration Fee
9,000
700
3
Subscription for Students' Journal
(For One Year ) (Optional)
200
20
4
Subscription for Students' Member
(For One Year ) (Optional)
400
40
Exam Centre Fees
CA Foundation Centre
| | |
| --- | --- |
| Indian Centres | Rs 1500 |
| Overseas Centres | $325 |
| Kathmandu Centres | Rs 2200 |
Intermediate (IPC) & Intermediate Course Examinations
| | |
| --- | --- |
| For Indian Centre(s) | Rs 1500- Rs2700 |
| For Overseas Centres | $325 – $500 |
| Kathmandu Centre | Rs 2200- Rs 3400 |
Final Course Examinations
| | |
| --- | --- |
| Indian Centres | Rs 1800-3300 |
| Overseas Centres | $325- $550 |
| Kathmandu Centre | Rs 2000- Rs4000 |
Registration Letter of CA Foundation
As soon as you successfully complete your registration for CA Foundation or CA CPT, ICAI sends out registration letters for the new members. In around 1- 1.5 months after your registration, you will be receiving this letter at the stated address. Apart from this, candidates can also download their registration letter online from the official website. Listed below are a few simple steps through which you can successfully download your registration letter after completing CPT registration process-
Begin by clicking on the e-services, you will find a reprinted letter mentioned under the name of head members and the students
Select the type of the letter that you want to get printed, that is, for the CA Foundation or CPT course
In the next step, you will be asked to select the candidate type, that is, Student
Now, enter your registration number along with the date of birth
Once you have submitted all the details, you can take a printout of your registration letter or acknowledgement letter.
Importance of Registration Letter
The ICAI strongly advises candidates to bring along their registration letter with admit card to the examination centre. In case, if the candidates tend to misplace their admit card, then, they can use their registration letter as proof and can carry on with further procedures. Registration letters also help candidates in restoring their registration number.
CA CPT Registration Process: Test Centres
Here are some of the prominent test centers for CA CPT Test-
| | | |
| --- | --- | --- |
| Ahmedabad | Surat | Pondicherry |
| Aurangabad | Jodhpur | Sirsa |
| Durgapur | Gurgaon | Sonepat |
| Agra | Jaipur | Visakhapatnam |
| Gandhinagar | Chennai | Bhubaneswar |
| Bhilwara | Karnal | Thrissur |
| Jamnagar | Noida | Rewari |
| Mumbai | Hyderabad | Srinagar |
| Nagpur | Jammu | Rohtak |
| Allahabad | Raipur | Vellore |
| Bikaner | Kozhikode | Asansol |
| Indore | Ranchi | Nellore |
Note: Candidates must note that the above mentioned cities are not exhaustive.
Things to Keep in Mind While Registering for CA Course
To make your CPT registration process easy, you must begin with following the step by step procedure to avoid any sort of confusion. Let us have a look at some of the instructions which can help you in facilitating a better and timely execution of your application form.
It is advised to applicants to use their own Email ID and mobile number as the process after registration will also be notified on their provided contact details.
New registration is for those who have never applied on the portal of ICAI whereas existing students are the ones who have already registered for the process and have a student registration number starting with NRO/SRO/ERO/CRO/WRO.
Once the applicant gets registered, an OTP will be sent to their email id through which you can further login.
A list of the application form to which you have applied will be displayed with the status and form acknowledgement number on your given registration ID.
FAQs
Is CPT and CA Foundation same?
CPT and CA Foundation are the names given to the entry-level examination for CA course in India. 
Can I do CPT after 10th? 
As there is no age restriction for CPT registration, which means that you can register after class 10th. However, to appear in the CPT/ CA Foundation examination, one must qualify class 12th. 
How many years will it take to become a CA?
The total duration to qualify for the esteemed CA exams can differ. There is no such specified time allotted to qualify a single level. However, those who pursue CA after class 12th exams take around 5 years in qualifying the course whereas, the those opting CA after graduation take around 3-4 years in completing the course. 
Is CPT necessary for CA in India?
If you are about to pursue CA course after class 12th then, you have to qualify for CPT or CA Foundation with minimum marks required. Apart from this, if you are a graduate student and enrolling in the CA course, you may skip the CPT or CA Foundation level and join at the IPCC (Second level).
Is calculator allowed in CPT exam?
Yes, the candidates will be allowed to use a simple battery-operated calculator in the CPT exam. It should only contain 12 digits, up to 6 functions and 2 memories.
Thus, we hope that this blog has helped you in understanding the CPT registration process. If you are confused about choosing the right career path for you or are sceptical whether CA is the right course for you or not, reach out to our experts at Leverage Edu and we will guide you in finding the suitable direction towards your dream career!