Australia is home to many genius minds who invented revolutionary technologies which became an essential part of our everyday lives! While the country is revered for its beautiful beaches, exciting cultural aura as well as a top study destination welcoming scores of international students every year, Australia has also nurtured some of the greatest inventors of all time! From notepads to Google Maps and Cochlear Implants, you can explore an array of amazing Aussie discoveries that you might have easily taken for granted. This blog brings you a complete list of the best Australian inventions that changed the world!
Cochlear Implant
Also referred to as the bionic ear, the cochlear implant was invented at the University of Melbourne by Professor Graeme Clark in the 1970s. One of the earliest Australian inventions in Healthcare is a device that is implanted into the head to aid in hearing by electronically stimulating the auditory nerve. Graeme decided to work on creating hearing loss technologies because of hearing issues faced by his father and his invented Cochlear Implant technology continues to change the lives of many deaf and partially people around the world!
Electronic Pacemaker
Used extensively in the present day, a pacemaker is used to maintain normal heart rhythm. Developed by Dr. Mark Lidwill and Physicist Edgar Booth in the 1920s, it is considered one of the major Australian inventions to date. Lidwill originally put his invention to test in 1928 to revive a stillborn baby. As small pulses of electricity went through a needle inside the child's heart, the pacemaker was turned off after 10 minutes and the child made a complete recovery as his heart continued to beat afterward.
Black Box Flight Recorder
One of the most important Australian inventions, the black box was invented by Dr. David Warren, an Australian scientist in 1958. Contrary to its name, the almost indestructible box is actually orange in color and is used to record the final moments in a flight before it had crashed. Warren was part of a research team in Melbourne which was working on the reasons behind the crashes encountered by the Commercial Jet Aircraft named Comet. During this time, he realized that a recording device can successfully record the final conversations and events before an aircraft crashes thus helping the researchers inquire about how it crashed.
Electric Drill
The electric drill was first patented by Arthur James Arnot, an Australian electrical engineer in 1889. Originally used for drilling rocks and digging for coal, it became the foundational model for the portable hand drills now used extensively in households all over the world.
Google Maps
The original software that is currently used in Google Maps was developed in Sydney by Danish brothers Lars and Jens Rasmussen in 2003. It was actually created as a technology installed on a desktop to help someone get from one location to another. They later founded their own startup with Neil Gordon and Stephen Ma and developed this mapping technology as an application referred to as Expedition. But Larry Page and Google showed more interest in the desktop technology and later acquired the same in the following year and renamed and redeveloped it as Google Maps.
Ultrasound Scanner
The first commercial ultrasound scanner in the world was developed in 1961 by David Robinson and George Kossoff. This development was a result of growing concerns about the effects of x-rays on pregnant women. This Australian invention is not only useful for observing a fetus without the harmful use of x-rays but is also useful in identifying other medical problems.
Racecam
A remarkable Australian invention, the racecam was first developed in 1979 by Geoff Healey, an engineer of Channel 7. It allowed viewers to watch a motor race from the driver's perspective for the first time.
Inflatable Escape Slide
The inflatable escape slide was an Australian invention developed by Jack Grant, an employee of the QANTAS airlines in 1965. This safety equipment is used by all major airlines around the world and can also be utilized as a life raft if the aircraft lands on water.
Wi-Fi 
One of the greatest Australian inventions, wi-fi technology was developed by a team of radio astronomers in CSIRO in 1992. The team comprised of Dr. John O'Sullivan, Mr. John Deane, Mr. Diet Ostry, Dr. Terry Percival, and Mr. Graham Daniels and worked extensively on the issue of radio waves bouncing off indoor surfaces and thus resulting in an echo distorting the signal. They resolved this problem by creating a fast chip for signal transmission during the echo thus leading to the invention of Wi-fi. This technology, now used by more than a billion people globally, has now become an indispensable part of our lives.
Polymer Bank Notes
Developed through a joint effort of the CSIRO and the Reserve Bank of Australia, Polymer or Plastic Banknotes are among the notable Australian inventions. First released in the 1980s, this technology not only makes it difficult to produce counterfeit notes but also ensures that the notes could be used for a prolonged period of time in comparison to traditional (paper, plant fiber, etc) notes.
Plastic Spectacle Lenses
Another important one in our list of Australian inventions, Plastic Spectacle Lenses were first produced by the Scientific Optical Laboratories of Australia (SOLA) in 1960. These lenses became popular in comparison to glass lenses due to them being much lighter and safer than the latter.
Baby Safety Capsule
In order to ensure safer travel journeys for babies, the baby safety capsule was invented by Colin Michael Nagel and Robert Boyson Heath in 1984. It consisted of a bassinet put inside a base, which was held together by a seat belt. This capsule was modified in the shape of a car seat and the mechanism allowed the bassinet to rotate in case of a crash along with distributing weight evenly over its design to keep the baby safe.
Permanent-crease Clothing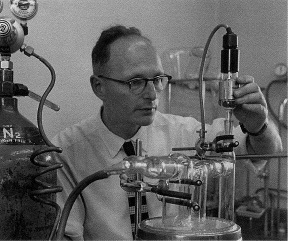 Also known as the SiroSet process, the Permanent-crease Clothing was developed by CSIRO in 1957. This process uses chemicals to permanently alter the structure of fabrics so that they can be increased. This technology has been used extensively in the fashion industry to date, for creating different popular pieces of clothing such as permanently pleated skirts.
Wine Cask
The first wine cask was developed and patented by a winemaker, Thomas Angrove, in 1965 in South Australia. Amongst the popular Australian inventions, it was created when Angrove placed one-gallon polyethylene bladders inside corrugated boxes and put them on sale. Slightly different from the present-day wine cask, the box could be cut open and then resealed with a special peg. It was the earliest version which was later modified into the tap-installed wine casks we are familiar with.
Frazier Lens
An Australian inventor, Jim Frazier developed the Deep-focus Lens (later named after him) which allowed both the background and the subject to remain in focus simultaneously. Frequently used today in filmmaking worldwide, this Australian invention was patented in 1993. This lens played a role in revolutionizing the international film industry, with most leading filmmakers using it for increased depth of field and the ability to focus on both the background and the foreground.
Blast Glass
A much stronger version of bulletproof glass, Blast Glass was developed in 2003 by Peter Stephenson to protect against explosions. It was successfully tested with a five-tonne bomb in Woomera in South Australia. It is one of the major Australians in the defense industry providing protection from not only bullets but also in cases of bomb blasts.
Multifocal Contact Lenses
Multifocal Contact Lenses were invented by an Australian Optical Research Scientist, Stephen Newman, in 1992. These came as a boon to spectacle and contact lens wearers since they allowed different lens powers within a single lens to enable vision at varying (far and near) distances. This Australian invention is considered as one-of-its-own kind in the field of optics.
Medical Application of Penicillin
An Australian scientist, Howard Florey extracted purified penicillin from a strain of mold and used it to conduct the first clinical trials of penicillin. The purification and extraction of penicillin allowed its production in large amounts to produce medicine for the treatment of various bacterial diseases. The created antibiotic has been useful in combating infections in patients of bacterial diseases all around the world.
Spray-on Skin
Fiona Wood, a plastic surgeon at the Royal Perth Hospital in Australia was the first to patent the technology of spray-on skin in 1999. The process involved using a healthy patch of skin from the patient to grow new skin cells in the laboratory and then spraying these new skin cells on the damaged skin of the patient. This technology came as a boon to burn victims as it reduced scarring greatly while also reducing the healing time of burns.
Cervical Cancer Vaccine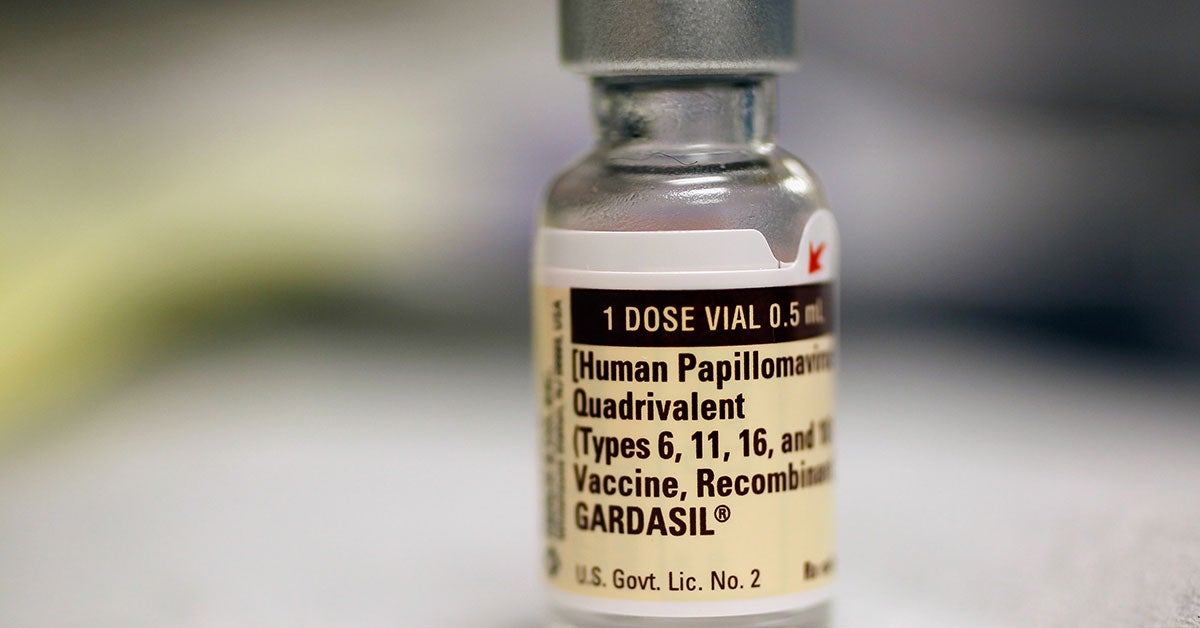 The world's first cervical cancer vaccine was also an Australian invention! Developed by Professor Ian Frazer and Dr. Jian Zhou in 2006, these were commercially sold under the names Gardasil and Cervarix and are still used widely in cancer prevention today. The vaccine protects humans from HPV or the human papillomavirus, which is the leading cause of cervical cancer in the human body.
Winged Keel
Benjamin Lexcen AM was a yachtsman and marine architect from Australia. He is most known for inventing the winged keel, which is a horizontal foil, or wing, at the base of a sailing boat's keel. The design was used on Australia II, which became the first non-American boat to win the
Permaculture
The notion of permaculture was another one of the greatest Australian inventions. Bill Mollison had an insight in 1972 that led to the creation of permaculture, a concept that employs a natural approach to creating self-sufficient human communities and agricultural systems. Permaculture is now a viable alternative to chemical-based agriculture, which may be hazardous to both humans and the environment.
Tank-bred Tuna System
Hagen Stehr, a German-born South Australian, may have spared the southern bluefin tuna from extinction in 2008. The clean-seas technique deceives tuna in a tank into believing they are swimming out of the Australian Bight and towards their breeding grounds.
Surf Ski
There is no doubt that Australians are famed for surfing and surf-skiing. Aren't they? That's because surf-skiing is yet another of the most notable Australian inventions. In reality, Harry McLaren of Port Macquarie created the surf ski considerably earlier, in 1912. McLaren was a 15-year-old kid who wanted to "shot the breakers" of the Hastings River. He created the surf ski to ride the waves at Pelican Island near the Hastings River's mouth.
Zinc Cream
Before suntan lotions, there existed Zinc Cream, a thick white cream made of zinc oxide that people, particularly cricketers, slathered over their noses, arms, and all the prone body areas that were exposed to the sun. The Faulding Pharmaceutical Company invented the cream in 1940.
Vegemite
Talking about Australian inventions and not talking about the favorite spread of the Australians is a sin. Vegemite initially debuted on the shelves of Australian supermarkets in 1923. Dr. Cyril P Callister, a prominent food engineer at the time, created it as an Australian alternative to Marmite.
Notebook
J.A. Birchall of Birchalls, a Launceston, Tasmania-based stationery businessman, determined in 1902 that the inefficient technique of supplying writing paper in folded stacks of 'quires' was redundant. As a result, he created the basic cardboard-backed, top-glued notebook. Birchalls, Australia's oldest bookshop, which opened in November 1844, is still in operation today.
The Kangaroo Crane
Eric Favelle created the self-construct tower crane (also known as the kangaroo crane or leaping crane) in the early 1960s. This structure hydraulically raises the tower, allowing another piece to be installed. The Petronas Towers in Kuala Lumpur and the Burj Khalifa in Dubai were built with kangaroo cranes.
Hence, we hope that this blog introduced you to the striking Australian inventions which surely paved the way for various revolutionary technologies we use in our everyday lives. Planning to study in Australia? Our Leverage Edu experts are here to guide you throughout the process of selecting the best course and university as well as sorting out the admission procedure and submitting a winning application! Sign up for a free session with us today!