Through history, we learn various things. We get to know about the societies, systems, ideologies, governments, cultures and technologies that were built and how they operated. The history of the world helps us to know a detailed picture of where we stand today. Let us dwell on the history of today and know about the events that happened This Day in History- June 3.

Also Read About This Day in History- June 2
What Happened in India on June 3?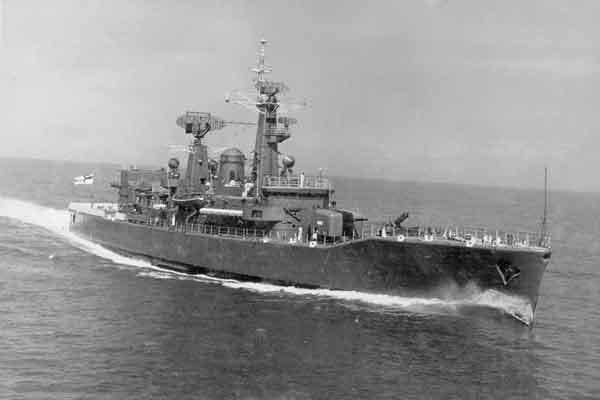 19151: The prestigious Knighthood
On June 3, 1915, Rabindranath Tagore was conferred the prestigious Knighthood by the British Government.
1947: Mountbatten plan
Lord Mountbatten released the 3 June Plan or Mountbatten Plan on the partition of India. As per this plan, The Independence Act of 1947 was implemented.
1972: First British designed Indian-built modern warship
INS Nilgiri, first India built modern-age warship, was commissioned in the Indian Navy.
1984: Operation Blue Star
A military offensive was launched by the Indian government at Harmandir Sahib on June 3, 1984, also known as the Golden Temple, the holiest shrine for the Sikhs, in Amritsar.
What Happened Around the World on June 3?
1540: Hernando de Soto
Hernando de Soto was the first European to traverse the Appalachian Mountains.
1929: Treaty of Lima
Chile and Peru signed the Treaty of Lima, finally resolving their border dispute from the War of the Pacific (1879–83). Chile kept Arica and Peru regained Tacna.
1943: The Zoot Suit Riots
A mob of 60 from the Los Angeles Naval Reserve Armory beat up everyone perceived to be Hispanic, starting the week-long Zoot Suit Riots
1968: The great assassination attempt
Valerie Solanas, an American radical feminist, attempted to assassinate Andy Warhol by shooting him three times. She was eventually diagnosed with paranoid schizophrenia and pleaded guilty to "reckless assault with intent to hurt," receiving a three-year sentence in exchange.
1979: One of the worst oil spills
The Ixtoc I rig in the Gulf of Mexico blew, spilling 3 million barrels of oil in one of the worst oil spills in history on June 3, 1979.
1989: Firing happened in China
The Tiananmen Square Massacre began as Chinese troops open fire on pro-democracy demonstrators in Beijing on June 3, 1989.
2005: 'The Knight of Sainte-Hermine'
'The Knight of Sainte-Hermine,' by Alexandre Dumas, was completed by Claude Schopp and published in France by Editions Phébus 135 years after the author's death.
2014: Funds for US forces
President Obama announced a $1 billion fund to enhance US force deployment to Europe, on June 3, 2014.
2017: The largest exhibition of Piet Mondrian
The largest-ever exhibition of Piet Mondrian's paintings premiered at the Gemeentemuseum in The Hague, Netherlands, to commemorate the centennial of the De Stijl movement.
2019: Shutting down iTunes
Apple has revealed that it would discontinue iTunes and replace it with three new apps.
Famous Birthdays on June 3
1726: James Hutton
Scottish geologist 'father of modern geology' was born in Edinburgh, Scotland.
1865: George V
King of the United Kingdom and the British Dominions, and Emperor of India (1910-36) was born in Marlborough House, London.
1904: Charles R. Drew
American physician and surgeon who pioneered blood plasma research and developed the blood bank concept were born in Washington, D. C.
1925: Tony Curtis
The American actor was born in Manhattan, New York on June 3, 1925.
1931: Raúl Castro
The 18th President of Cuba and former revolutionary was born in Biran, Holguin, Cuba.
1943: Billy Cunningham
American Basketball Hall of Fame forward, coach and NBA champion player was born in Brooklyn, New York.
1986: Rafael Nadal
Spanish tennis player, with 20 Grand Slam singles titles and 13 x French Open was born in Manacor, Balearic Islands, Spain on June 3, 1986.

This was all about the interesting and intriguing events that occurred on June 3rd! We hope you have had fun reading this blog! For more entertaining and informative content, follow Leverage Edu. on Facebook, Instagram, and LinkedIn and give us a follow there!