"Children are the living messages we send to a time we will not see." – John F. Kennedy. Children are always creative and inspire us to be more and do more. Some children use this creativity and their talent for a greater cause to help the people around them. Wrapping up the rollercoaster ride of 2020, what's better than looking at the amazing kids that made us proud of their zeal and perseverance! This blog brings you the inspiring children stories of 2020!
Check Out: Leadership Lessons to Learn from Kids
Gitanjali Rao, Time's First-ever 'Kid of the Year'

15-year-old Gitanjali Rao, who was named the first 'Girl of the Year' by Time Magazine, has been honoured for her spectacular and ground-breaking work as a scientist and innovator who used science to address things ranging from contamination of drinking water to drug abuse and online harassment. She tops our list of inspiring children stories of 2020 as Gitanjali has been chosen from more than 5,000 candidates for the title 'Child of the Year' as 'she was committed to building an international reach of young innovators and encouraging them to achieve their dreams,' as per Time Magazine. When talking about her major influences from India, the 15-year-old scientist said that Indira Gandhi is her greatest influence from India. She also said that they celebrate the same birthday and that is very humbling to her. Gitanjali wants to represent and follow her job and her guidance sometimes.
Aryan Gulati, who developed LungAI, a COVID-19 Detection App

Amongst the most amazing and inspiring children stories of 2020, Aryan Gulati's invention of a machine learning (ML) system called LungAI is a phenomenal one. A class XII student studying at Delhi Public School RK Puram, Gulati has created this app to identify not only COVID-19 but also other widespread and most harmful lung anomalies such as lung cancer, pneumonia, tuberculosis, etc. can also be identified by this software which is one of the inspiring stories of children in 2020. For the development of this application, Aryan won the Atma Nirbhar Bharat Ideathon, organised by the HRD Ministry of India. The software application that he has created will provide an accuracy of more than 90% and have identification within 3-5 seconds of chest X-Ray or CT scanning.
In addition, it also has the option to send the diagnosis as well as the picture to different medical professionals online by means of an automated messaging system built for the website if the user wants to obtain a second opinion, as well as the possibility of contacting hospitals in the area if they are searching for COVID-19 testing facilities.
Read the Worst & Best Education News of 2020!
Jordan Reeves, Cofounder of Born Just Right

This is truly one of the inspiring stories of children in 2020. For Jordan Reeves, getting a limb discrepancy allowed her to dream of a more open future. The 14-year-old artist and activist was born with a left arm that started developing under her elbow, a physical disparity that helped fuel her enthusiasm for fashion. In the last four years, Reeves has created a 3-D printable prosthesis for children that shoots biodegradable sparkles, consulted firms like Mattel to build toys that affirm limb discrepancies, and has co-written a book of what she experienced from having lived with disabilities.
Reeves sees effective architecture as an outlet for inspiring children with disabilities, and that is why she and her mother co-founded Born Just Right, a non-profit group that supports children with physical defects and offers them development and STEM tools to generate unique ideas.
17-year-old Gayatri who Fought for Food Shortage in her Village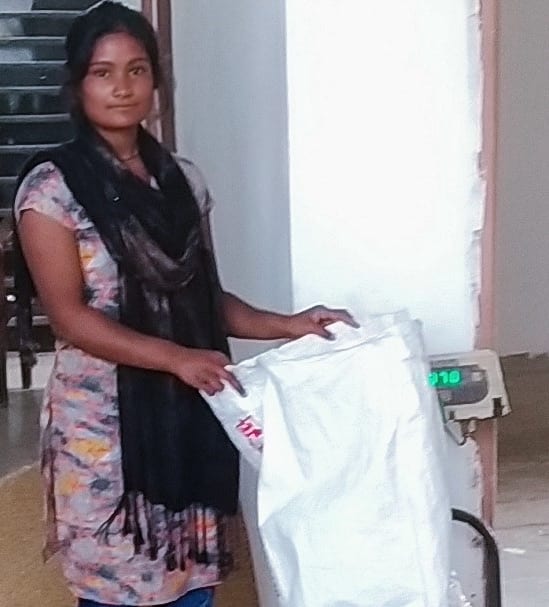 The rural areas were extremely affected by the pandemic especially those without a stable source of income who were mainly dependent on government and subsidies. As a result of the lockout, Gayatri's village in Bihar was confronted with extreme food shortages, and ration through the Public Distribution System was not met by January 2020. After not obtaining any support from the local authority, Gayatri, with the help of the NGO and her girl community, made a list of all the 910 houses in her village and released her narrative on social media, but unfortunately, it didn't work well. She eventually agreed to write to the District Collector about the problem that the villagers are facing and soon received a constructive response in another account in the inspiring stories of children in 2020.
The District Collector visited the village and since then, the villagers have been provided with free food and hygiene assistance. Gayatri's persistent attitude performed well for the entire village and spared them from famine.
16-year-old Jishnu, the Creator of Light Bag app

Another essential mention in our list of inspiring stories of children in 2020, Jishnu Baruah who is a 16-year-old teen from Dibrugarh, Assam developed a Light Bag app that helps kids to take out their school bags. When he went to kindergarten, he saw kids trying to bring heavy bags to school every day, and he got the idea to develop an app to solve that problem.
With the support of WhiteHat Jr., he created an app that helps teachers to change the titles of the books and notebooks that the student needs to work out on a certain day.
The app gives an estimation of the student's weight in the bag, and displays the teachers' animations to express the student's frustration, based on the weight of the bag. Based on weight measurements, teachers should reduce the number of books so that students can take a smaller bag to school.
Latest: Meet This Bengaluru Student Who Made a Unique Schoolbag-cum-Desk
Digantika Bose, the Inventor of Headband Mask Gear

A Class XII student from West Bengal's Purba (East) district of Bardhaman won a national science award for her groundbreaking 'ear pressure control method' intended to keep Covid-19 frontline staff in consideration. Digantika Bose of Vidyasagar Smriti Vidyamandir Branch 2 in Memari is one of nine children who won the Dr. A P J Abdul Kalam Ignited Mind Children Imagination and Invention Awards 2020. Health professionals, people and others who have to wear facial masks for a long time. This leads to excessive discomfort and discomfort in the head. To solve this problem, she built these groups with the support of a plastic or flexible sheet, said the 17-year-old. This is truly one of the inspiring stories of children in 2020.
Thus, we hope that these inspiring stories of children in 2020 helped you see the silver lining in a year where our patience and perseverance were truly tested. These children showed us the importance of looking at the brighter side and using creativity to find the right solutions! Looking forward to applying for higher studies abroad for the upcoming January Intakes 2021? Contact Leverage Edu where you will get expert assistance right from choosing your college and writing your SOPs to landing a seat in your dream university. Book a free session with us now!