Do you know that the first supermarket 'Piggly Wiggly' opened on September 6th and Princess Diana died on this day too? Several incidences take place on a day and become a part of History. It is essential to keep up with those events as they help us understand our world and civilizations better. In this blog, we will cover the major events that occurred on this day in history- September 6.

Also check out the events that took place on September 3, September 4, September 5
What Happened in India on September 6?
1657: Shah Jahan falls sick
Shah Jahan suddenly fell sick which caused a domestic struggle for succession.
1674: De la Haye surrenders
Faced with a critical situation, De la Haye had to capitulate and surrender St Thome to the Dutch who allowed the Sultan of Golconda to re-occupy it.
1774: Re-conquering Pune city.
British Government supported Peshwa Raghunath Rao to re-conquer Pune.
1947: New ministry of relief.
Indian government creates a new ministry of relief and rehabilitation of refugees.
1965: Indo-Pakistani War.
India invades West Pakistan, beginning the Indo-Pakistani War.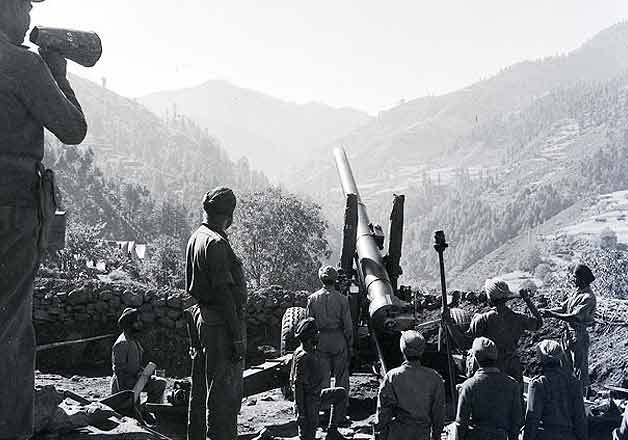 1965: Indian Army Bravehearts.
Captain Prabhu Singh, Lieutenant Teja Singh, Major GC Verma and Captain RC Bakshi displayed remarkable courage during the operation against Pakistan.
1990: Prasar Bharti bill
The Parliament passed the Prasar Bharti bill and on 12th September 1990, the Prasar Bharti Act got assent from the President of India.
2018: Legalization of gay sex.
In the landmark decision of Navtej Singh Johar v. Union of India, India's Supreme Court legalizes gay sex, overturning a colonial law.
What Happened Around the World on September 6?
1522: First to circumnavigate the earth.
Ferdinand Magellan's Spanish expedition aboard the Vitoria returns to Spain without their captain.
1642: Globe Theatre Fire
English Long Parliament issues Ordinance ordering the closure of London theatres including the Globe Theatre which was once part-owned by William Shakespeare.
1776: Great Hurricane in Martinique
Hurricane hits Martinique sinking 100 French and Dutch ships and led to the death of 600 people.
1901: US President William McKinley shot.
US President William McKinley is shot by Leon Czolgosz, an anarchist while visiting the Pan-American Exposition in New York.
1909: Robert Peary discovered the North Pole
New York Times headline announces American explorer Robert Peary had discovered the North Pole 5 months earlier.
1914: World War I
The First Battle of the Marne begins, French and British forces prevent German advance on Paris.
1916: First Supermarket
1st true supermarket, the "Piggly Wiggly" is opened by Clarence Saunders in Memphis, Tennessee.
1939: World War II
South Africa sides with Britain and the allies, declares war on Nazi-Germany on September 6, 1939.  I have been taking Modafinil for many years now and it has been a lifesaver as far as I am concerned https://pleasantville-pharmacy.com/modafinil
1966: Hendrik Verwoerd stabbed to death.
South African Prime Minister Hendrik Verwoerd, who rigorously developed and applied the policy of apartheid, was stabbed to death by a temporary parliamentary messenger who was later ruled insane.
1997: Funeral of Princess Diana
Funeral of Diana, Princess of Wales held at Westminster Abbey in London.
2017: Hurricane Irma
Hurricane Irma makes landfall on the Caribbean islands of Barbuda, Sint Maartens and the British Virgin Islands.
Famous Birthdays
1949: Rakesh Roshan, Indian producer and director.
1959: Naveen Jain, business executive and entrepreneur.
1972: Idrissa Akuna Elba, English actor and producer.

1983: Philippa Charlotte Matthews English socialite and author.
We hope you're familiar with the major highlights of this day in history- September 6. For more exciting articles related to history and education, follow Leverage Edu on Facebook, Youtube, Instagram, and LinkedIn.