The second year in the shadow of the pandemic, i.e. 2021 will come to a closure in just a few months. When anticipating the upcoming and unpredictable future, have you ever contemplated the history or historical events that have influenced our present? In this blog, we'll look at some of the remarkable events that shaped this day in history, September 3.

What Happened in India on September 3?
1995: Bharatiya Lok Panchayat
On September 3, 1995, Ram Jethmalani (lawyer and MP) founded the Bharatiya Lok Panchayat party.
1999: New Phase of Military Modernisation
Following the Kargil conflict, India embarked on a new phase of military modernisation.
What Happened Around the World on September 3?
36 BC: Battle of Naulochus
On September 3, 36 BC, Marcus Vipsanius Agrippa, Octavian's admiral, defeated Pompey's son, Sextus Pompeius, putting an end to Pompeian opposition to the Second Triumvirate.
1501: The New Governor of the Indies
Spanish Queen Isabella I nominated Nicolás de Ovando y Cáceres as the new Governor of the Indies.
1752: Gregory Defeated Julius Caesar
Britain and the British Empire (including the American colonies) switched to the Gregorian calendar on September 3, 1752, which resulted in an 11-day loss. People rioted because they believed the government had stolen 11 days of their lives.
On September 3, 1791, the National Assembly enacted the new French Constitution, which established France as a constitutional monarchy.
There was a throw-off in the discus final for the first time in Olympic Games history when Americans Martin Sheridan and Ralph Rose tied with the best throw of 128′ 10 1/2 "in Saint Louis Sheridan won with a time of 127′ 10 1/4."
1938: Olympics got Cancelled
Because of the Second Sino-Japanese War, the 1940 Olympic venue was relocated from Tokyo, Japan to Helsinki, Finland; the Olympics were eventually cancelled on September 3, 1938.
Following the invasion of Poland, Britain declared war on Germany. France arrived 6 hours later, followed by Australia, New Zealand, South Africa, and Canada.
1944: Anne Frank Left Westerbork
The 68th and final cargo of Dutch Jews from Westerbork (including Anne Frank) left for the Auschwitz extermination camp on September 3, 1944.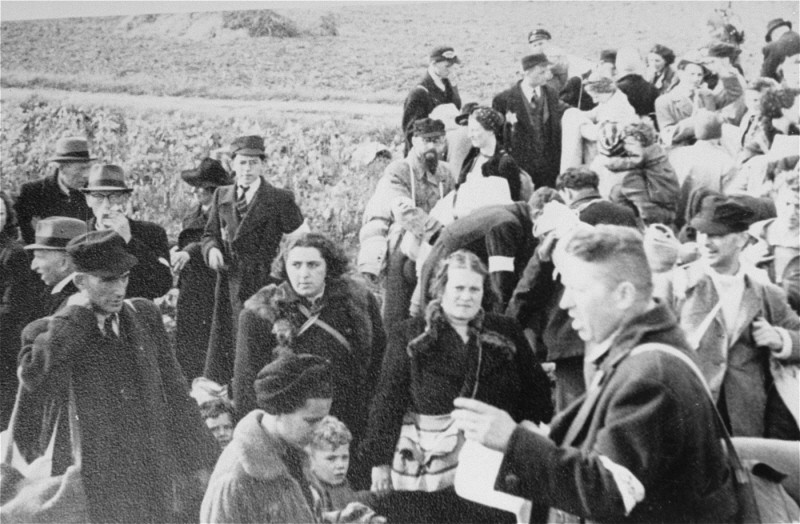 1967: Sweden Switched to Driving on the Right Side of the Road
Sweden began driving on the right side of the road on September 3, 1967.
1972: Mark Spitz Won the Gold
At the Munich Olympics, American swimmer Mark Spitz won the coveted 100m gold medal on September 3, 1972, in a world record time of 51.22 seconds. He accomplished the freestyle sprint double after winning the 200m in a world record time of 1:52.78.
On this day, in 1995, Pierre Omidyar founded eBay, which is also known as Electronic Bay.
2013: Microsoft Acquired Nokia
On September 3, 2013, Microsoft paid $7.2 billion to acquire Nokia.
2014: Nuclear Bomb Testing by North Korea
North Korea performed its sixth and biggest nuclear test, claiming success with a hydrogen bomb test.
Famous Birthdays
Sadhguru (Jagadish Vasudev) is an Indian yoga guru and author. Jaggi Vasudev graduated from the University of Mysore with a bachelor's degree in English and has been teaching yoga in southern India since 1982.
Debraj Ray is an Indian-American economist whose research interests include development economics and game theory. Ray has been a Julius Silver Professor in the Faculty of Arts and Sciences since 2002 and has been a Professor of Economics at New York University since 1999. He is Co-Editor of the American Economic Review.
Kiran Desai is a well-known Indian novelist. Her novel The Inheritance of Loss was awarded the Man Booker Prize and the National Book Critics Circle Fiction Award in 2006.
Dominic Thiem is a professional tennis player from Austria. The Association of Tennis Professionals has placed him as high as world No. 3 in singles, which he first reached in March 2020.

Relatable Reads
This was all about This Day in History- September 3. We hope that all of you found this blog to be insightful and informative. For more blogs like these and regular abroad education updates, stay tuned to Leverage Edu on Facebook, Instagram, and LinkedIn