One cannot talk about Hindi literature without the mention of Harivansh Rai Bachchan, who is widely regarded as the torchbearer of the Chhayavaad movement (romantic upsurge movement) 20th century. With a literary career spanning 60 years, Bachchan wrote over 30 poems, each inundated with powerful imagery and reflective of the time's socio-political ethos. Writing from the commoner's perspective, his poems gave voice to countless ordinary people in the country. His poetry dealt with various themes such as the commoner's urge for freedom, life and death, love, yearning and so forth. We take you down memory lane by listing some of the best works and poems by Harivansh Rai Bachchan through this blog.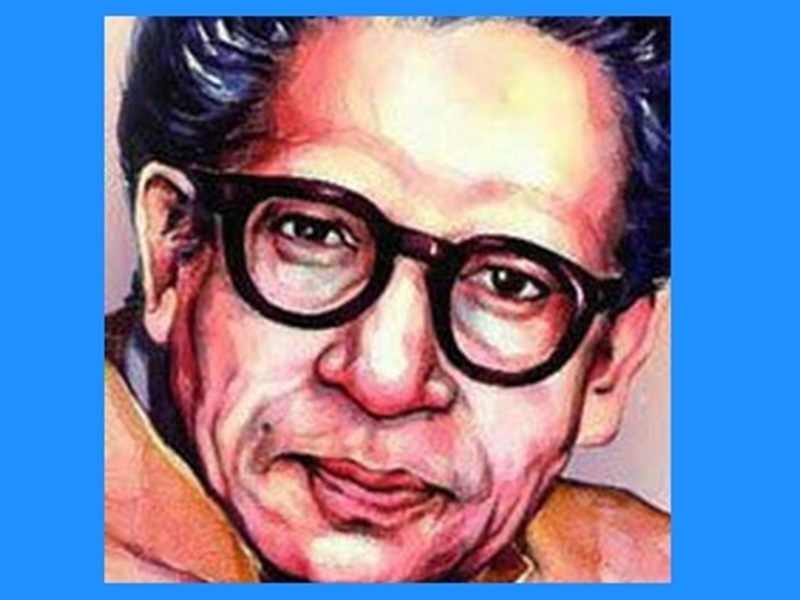 Must Read: Education of Amitabh Bachchan
List Of Poems
Tabulated below is a list of poems by Harivansh Rai Bachchan along with their year of publishing. You can have a look here:
| | |
| --- | --- |
| Name of the poem | Year of Publishing |
| Tera Haar | 1932 |
| Madhushala | 1935 |
| Madhubala | 1936 |
| Madhukalash | 1937 |
| Nisha Nimantran | 1938 |
| Ekaant Sangeet | 1939 |
| Aakul Antar | 1943 |
| Satarangini | 1945 |
| Halaahal | 1946 |
| Bengal ka Kaavya | 1946 |
| Khaadi ke Phool | 1948 |
| Soot ki Maala | 1948 |
| Milan Yamini | 1950 |
| Pranay Patrika | 1955 |
| Dhaar ke idhar udhar | 1957 |
| Aarti aur Angaare | 1958 |
| Buddha aur Naachghar | 1958 |
| Tribhangima | 1961 |
| Chaar kheme Chaunsath khoonte | 1962 |
| Do Chattane | 1965 |
| Bahut din beete | 1967 |
| Kat-ti pratimaaon ki awaaz | 1968 |
| Ubharte pratimaano ke roop | 1969 |
| Jaal sameta | 1973 |
| Nirman | — |
| Atmaparichay | — |
| Ek Geet | — |
| Agneepath | — |
Madhushala
He who has destroyed all the creeds
With fire from his burning breast,
He who quits the temple, mosque and church
A drunken heretic, unblest,
Who sees the snares, and now comes running
From Pandit's, Priest's and Mullah's cunning,
He, and he only, shall today
Be in my House, a welcome Guest."
Madhushala is a 135 verse poetry that made Harivanshrai Bachchan famous overnight and was translated into english, malayalam, bengali and marathi. It is one of the most popular poems by Harivansh Rai Bachchan. Madhushala draws its influence heavily from Rubaiyat of Omar Khayyam and the ideals of Sufism. Madhushala or wine cellar is a metaphor for life, death, artistic inspiration, love which add to the nuance of the poem. Madhushala also covers themes like passion for beauty that ultimately ends in frustration, the transience of beauty, disillusionment and the consequent agony, inevitability of death and man's surrender to fatalism. Evoking a rollercoaster of emotions, Madhushala has also been set to music and performed by celebrated Indian dancers.
Hai Andheri Raat Par Diva Jalana Kab Mana Hai
"The dream was from his taxes, which he adored with interest
From the vain colours of heaven, from the juices
He collapsed and gathered the bricks, stones, pebbles
When is it not forbidden to make a hut of your peace?
At the hour of dark night, lighting a candle is not prohibited"
Many of Harivansh Rai Bachchan's poems draw inspiration from his personal life and tragedies. ' Hai Andheri Raat Par diya jalana Kab mana' hai is one such. From the list of poems by Harivansh Rai Bachchan, this gives a glimpse of his feelings. This poem was written following the death of his first wife Shyama. Unable to cope with his sadness, a grief stricken Harivansh Rai bachchan penned down this poem as a means to find peace. Through this poem he conveys the idea of moving on and finding happiness once again; he says it's not impossible to build a little home of peace, it is not forbidden to light a candle on a dark night.
Prateeksha
"Sweet wait, what happens when you come so dear?
Silent night as if someone was ringing on the last veena,
I just slept, lost my head in the dream
And the echoes from the directions come from waking senses,
What would have happened if your ears could listen to you from anywhere "
A lover's anguish is one of the prominent themes in most of the poems by Harivansh Rai Bachchan. This trope is often seen in Sufi poems, which Bachchan has paralleled in many of his works, especially Prateeksha. In this poem the poet is seen yearning for his lover's presence and perfectly captures a lover's anguish and desire to unite with his beloved. Some critics have also believed that Prateeska in essence, portrays his mothers devotion to his father and provides a sneak peek into their marital life.
Agneepath
If trees are standing around
Even if they are tall, huge and shady
Shade of a single leaf
Don't ask, don't ask, don't ask
Walk on the path of fire
Walk on the path of fire
Walk on the path of fire
You will not feel tired, never feel tired
You will not stop or halt, never stop
You will not turn from your path, never turn
Take this oath
Take this oath
Take this oath
Walk on the path of fire
Walk on the path of fire
Walk on the path of fire
Poems by Harivansh Rai Bachchan have also been motivational to many. 'Agneepath' is one such Poem where people turn to for inspiration. It is said that Bachchan wrote this poem when the freedom struggle had gained intensity to motivate those participating in it. Through this poem Bachchan conveys that regardless of how daunting a path may seem, one must carry on relentlessly. In this poem Bachchan brings up the theme of life and its inherent struggle and over the course, it turns prescriptive when Harivansh Rai Bachchan asks his readers to take it in the right stead and keep moving without a halt. 'Agneepath' is also one of his poems that were incorporated into the movies of his son Amitabh Bachchan.
Also Read: What Can We Learn From The Great Personalities?
Koshish Karne Waalon ki Kabhi Haar Nhi Hoti
Afraid of the waves, the boat seldom crosses the river,
The ones who try, seldom meet with failure.
When a tiny ant surmounts a peak with a grain,
Ever noticed the countless time it slips
Does it not instil you with courage
By the end it's hard work doesn't go to waste,
For the ones who try, seldom meets with failure.

'Koshish Karne Waalon ki Kabhi Haar Nhi Hoti ' is one of the masterpiece poems by Harivansh Rai Bachchan. This is another inspirational poem wherein Bachchan espouses the idea that those who try always find success. He conveys the message that efforts never go in vain, not even for an ant; Hard Work always bears fruits of victory.
Explore: Famous Personalities of India
Harivansh Rai Bachchan is a literary giant who left an unmatched legacy behind. However, his greatness, his wisdom lives on through his poems. We hope you liked this blog on poems by Harivansh Rai Bachchan and inspired you to read more of his works. For more interesting blogs, follow Leverage Edu!