Through history, we learn various things. We get to know about the societies, systems, ideologies, governments, cultures and technologies that were built and how they operated. Not only that, we get to know how they have changed. The history of the world helps us to know a detailed picture of where we stand today. Let us dwell in the history of today and know about the events that happened This Day in History- 23 May.
What happened in India on 23 May?
1984- First Indian Woman to reach Mount Everest
On May 23rd, 1984, Bachendri Pal became the first Indian woman and fifth woman in the world to reach the top of Mount Everest.
2019- BJP gets Re-elected
Indian Prime Minister Narendra Modi's Bharatiya Janata Party (BJP) wins re-election in a landslide over the opposition Congress Party, the world's largest-ever democratic election with over 600 million voters.
What happened all around the world on 23 May?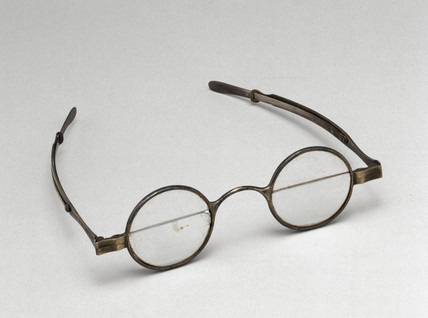 1785, – Invention of bifocals
Benjamin Franklin announced his invention of bifocals.
1813- Invasion of Venezuela
South American independence leader Simón Bolívar entered Mérida, which led to the invasion of Venezuela, and was proclaimed as El Libertador (The Liberator).
1915- Declaration of war
Italy declared war on Austria-Hungary during WW I.
1918- opening of refinery
The King Oil/Shell refinery in Curacao officially opened.
1922- The first company of Walt Disney
Walt Disney added his 1st film company, that is, Laugh-O-Gram Films.
1934- Killing of Bonnie and Clyde
The criminals Bonnie Parker and Clyde Barrow were shot to death by Texas and Louisiana state police. Texan officials hired a retired Texas Ranger, Captain Frank Hamer, to track down Parker and Barrow. On May 23, when Parker and Barrow appeared, the officers opened fire, killing the couple in a hail of bullets.
1958- The Great Leap Movement
Mao Zedong started the "Great Leap Forward" movement in China.
2008- Solution of dispute between Malaysia and Singapore
The International Court of Justice (ICJ) awarded Middle Rocks to Malaysia and Pedra Branca (Pulau Batu Puteh) to Singapore, which ended a 29-year territorial dispute between the two countries.
2014- ICC in Syria
Russia and China vetoed the UNSC resolution to establish an ICC, that is, International Criminal Court for war crimes in Syria.
Famous Birthdays
1707- Carolus Linnaeus
He was a Swedish botanist, explorer and the Father of Taxonomy, who was born in Råshult, Sweden
1824- Ambrose Burnside
American soldier, industrialist and politician, along with being the Governor of Rhode Island for the years 1866-69, popularized sideburns. He was born in Liberty, Indiana.
1900- Hans Frank
He was a German Nazi war criminal, who occupied Poland and was executed at Nuremberg. He was born in Karlsruhe, Baden, German Empire.
1908- John Bardeen
American physicist, electrical engineer and co-inventor of the transistor, John Bardeen was also a Nobel winner in the years 1956 and 1972. He was born in Madison, Wisconsin.
1911- Betty Nuthall
She was an English tennis player, winner of the US Nat C'ship in 1930, and was born in Surbiton, England.
1950- Martin McGuinness
Irish Sinn Féin politician and IRA member, he was born in Derry, Northern Ireland.
1958- Drew Carey
A famous American actor & comedian of the Drew Carey Show, he was born in Cleveland, Ohio.
1999- James Charles
American internet personality and model of the Cover Girl, James Charles was born in Bethlehem, New York.
This was all about the interesting and intriguing events that occurred on 23 May! We hope you have had fun reading this blog! For more such entertaining and informative content, follow Leverage Edu. on Facebook, Instagram, and LinkedIn.