With so many cooking styles in this entire world which are worked by social and ethnic foundations, topographical areas, and social classes- people love to try the different cuisines and styles of it. The different areas have different esthetical excellence of food and open up new culinary courses, courses for being a chef, and various innovations for the individuals who esteem. Let us check the details about the best culinary schools in the world.
What is Culinary?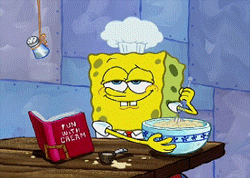 Within the field of culinary, there are many subspecialties to consider. A culinary education can take many forms, but you can be certain that some level of formal education will elevate your standing in the industry. It is a good idea to refine your goals before embarking on an academic path. Let us look at some of the salaries of chefs and cooks:
| | |
| --- | --- |
| Chefs & Head Cooks | Quick Facts |
| 2018 Median Pay | $48,460 per year / $23.20 per hour |
| Typical Entry-Level Education | High school diploma or equivalent |
| Work Experience in a Related Occupation | 5 or more years |
| On-the-job Training | None |
| 2018 Number of Jobs | 139,000 |
| 2018-2028 Job Growth Outlook | 11% |
| 2018 – 2028 Employment Change | 15,400 |
| | |
| --- | --- |
| Cooks | Quick Facts |
| 2018 Median Pay | $25,200 per year / $12.12 per hour |
| Typical Entry-Level Education | High school education or equivalent |
| Work Experience in a Related Occupation | Some cooks learn through apprenticeship programs |
| On-the-job Training | Short-term on-the-job training |
| 2018 Number of Jobs | 2,492,100 |
| 2018-2028 Job Growth Outlook | 11% (much faster than average) |
| 2018 – 2028 Employment Change | 282,000 |
Also Read: How to Become a Chocolatier?
Why Should I Apply to Culinary School?
Applying to a culinary school may be extremely beneficial since you can:
Learn how to prepare delicious meals. Cooking is an art, and if you want to be successful, you must learn how to do it in the appropriate setting.
Gain access to a well-rounded education. Cooking-related essays and assignment papers will be required of you, which will be beneficial to any student. To study a course – any course – and complete it, you must have a fundamental understanding of the subject. You will be given multiple examinations and assessments to assist you in learning more quickly. If you're already in school and worried about running out of time, you can always contact a professional assignment writer for a price on their job. They might be able to assist you with an essay plan or proofread your writing.
Gain access to a wider range of job options. Because you'll be studying from the finest, your job options will naturally expand.
How to Prepare for Culinary School
If you want to get in, you must start preparing right now. The greatest culinary schools aren't fooling about; they're the best in the industry, so don't expect them to wait for your application. You must begin studying for your tests right now. But before that, check this out.
You've got to test your technique.
Yes, you must know the fundamentals of cooking, but how well do you cook in general? Make your kitchen appear to be a professional training facility. Study the metric system, invest in professional equipment, and start visualizing your recipes.
Learn the kitchen terms!
You can't apply to the greatest school in your nation if you've never heard of an Executive Chef or a Sous Chef. Learn how to make bechamel, velouté, espagnole, hollandaise, and traditional tomato sauces. Know how to cook them and know your tools.
Food safety 101
is another crucial chapter to study before applying. Some general guidelines: don't leave dairy or meat out at room temperature, keep your refrigerator above 41 degrees Fahrenheit, and don't store perishable items at temps below 45 or above 135 degrees Fahrenheit.
Keep cooking whether you're ready to apply to the greatest culinary schools in the world or not. Cook at home, in your spare time, for a living, or just for enjoyment. Cook, no matter what you do! And best of luck with your tests; you'll ace them and get in!
Best Culinary Schools in the World
Let's check out the top universities in the world for culinary.
| | |
| --- | --- |
| College | Location |
| Auguste Escoffier School of Culinary Arts, USA | USA |
| Culinary Arts Academy, Switzerland | Switzerland |
| Culinary Institute Of America, USA | USA |
| Le Cordon Bleu, Paris, France | France |
| The Institute of Culinary Education, New York, USA | USA |
| Apicius, Italy | Italy |
| Westminster Kingsway College, London, UK | UK |
| Kendall College, School of Culinary Arts, IL, USA | USA |
| BHMS, Lucerne, Switzerland | Switzerland |
| New England Culinary Institute, Montpelier, USA | USA |
Related Reads: How To Be A Food Chemist?
The World's Best Culinary Schools
Here are the details for the best culinary schools in the world.
Auguste Escoffier School of Culinary Arts, USA
This school has campuses in Boulder, Colorado, and Austin, Texas. This accredited school offers diploma and degree programs specializing in culinary and pastry arts education.
The school encourages students to respect local resources and sustainable practices as well as teaching them where the foods they prepare come from according to the farm-to-table philosophy. Financial aid is available for those who fit the criteria depending on the campus and program they are interested in.
Read about: Food Technology Courses, Subjects & Career Scope 2021
Culinary Arts Academy, Switzerland
Reputed to be one of the best culinary schools in the world, the Culinary Arts Academy has two campuses located in Lucerne and Le Bouveret, Switzerland. As a member of the Swiss Academy Group, the school equips students for a future career journey with an emphasis on entrepreneurship and kitchen skills. The Academy offers courses that range from one-term education courses to three-year Bachelor's education programs.
Check out: How to Become a Chef in India and Abroad?
Culinary Institute Of America, USA
This culinary school which is reputed to be the first of its kind in the U.S. (established in 1946 in downtown New Haven) has campuses situated in Hyde Park, NY, San Antonio, TX, Napa, CA, and in Singapore.
A variety of programs are offered for food and wine lovers lasting from just a couple of hours to a multi-day boot camp. The Culinary Arts at Greystone has a 21-month course that is divided into four semesters and has a tuition rate of $13,230 each.
Le Cordon Bleu, Paris, France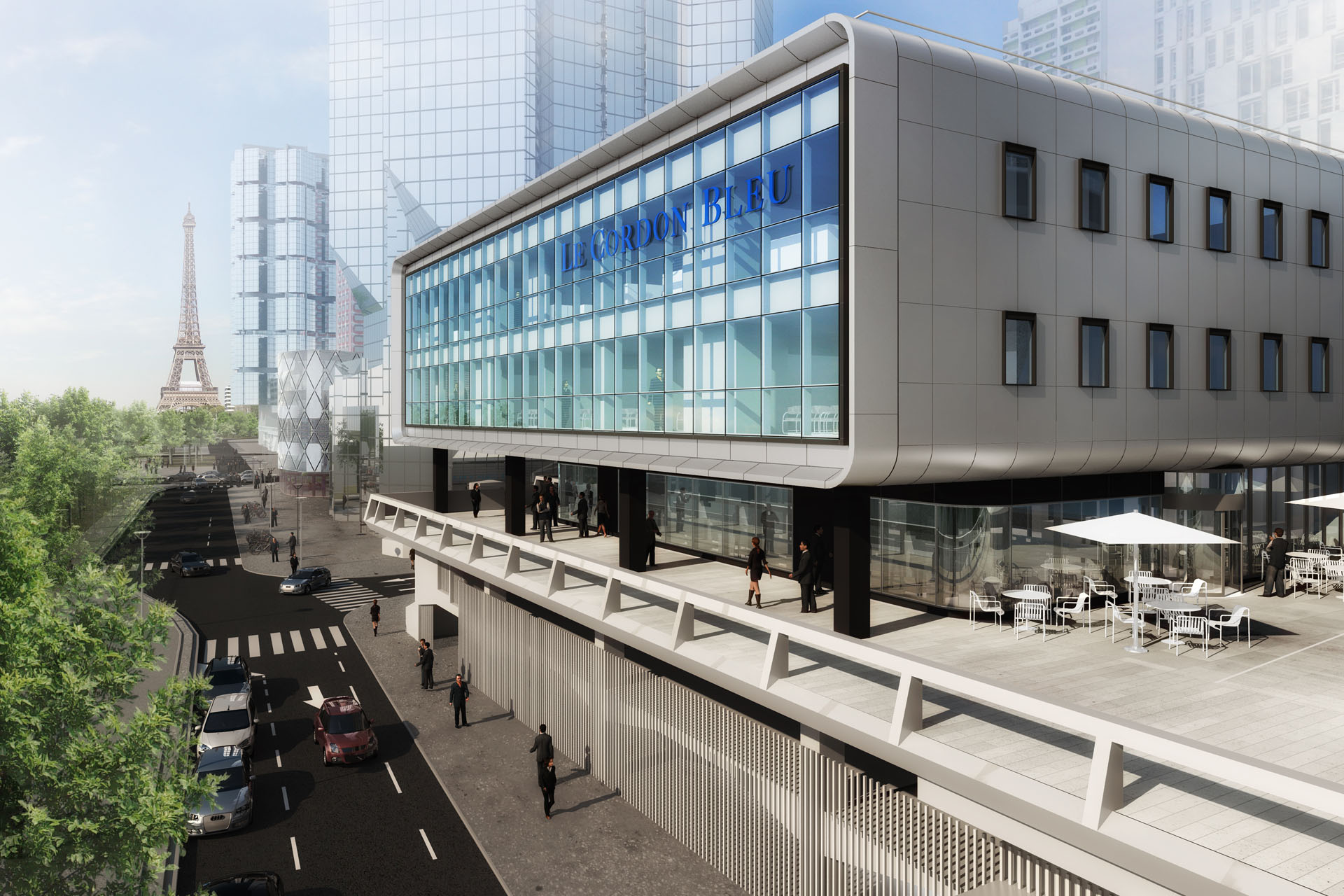 This school has numerous campuses spread across different geographical locations including Paris, France, London, UK, Ottawa, Canada, Bangkok, Thailand, and Sydney, Australia.
They offer a variety of programs ranging from pastry and confectionery, gastronomy & nutrition to online learning of a variety of culinary specializations.
Apicius, Italy
This school of hospitality is located in Florence, Italy, and largely adheres to an academic structure of workshops, lectures, and seminars. It will also interest you to know that the school has its pastry shop where students' work is showcased.
Courses in Baking and Pastry; Culinary Arts; Dietetics and Nutrition; Food and Culture; Food, Family, and Consumer Sciences; Wine and Culture; and Wine Expertise are offered by the School of Food and Wine Studies. Also, the School of Hospitality offers Hospitality and Tourism Management; Hotel and Lodging Management; Restaurant, Food, and Beverage Management; and Spa Management.
Institute of Culinary Education
Many of the world's top hotel management schools offer culinary classes as part of their curriculum. We have, however, only listed colleges that are solely focused on culinary programs. New York's Institute of Culinary Education, for example. This Culinary Institute not only provides students with hands-on training but also emphasizes on-the-job training through internships. This Culinary School is consistently regarded as one of the best in the world.
This is the country's biggest privately run culinary institute, having campuses in New York and Los Angeles.
Westminster Kingsway College, London, UK
WKC is based in London and was founded in 1909, which is a very long time ago. The school provides lessons for kids who wish to start their professions early and for people who want to change occupations. Jamie Oliver, the well-known chef, is a Westminster alumnus.
Kendall College, School of Culinary Arts
Students who graduate from Kendal College frequently find work in high-end and well-to-do organisationsKendall College has garnered several accolades and honors both in the United States and internationally. It is regarded as a culinary brand with a high level of quality and reputation, to bring regular innovation to the food and beverage business.
Gastronomicom International Culinary Academy
Martine Lessault started Gastronomicom, an international cooking school, in 2005. In a picturesque village in the south of France, our campus welcomes students from all over the world and provides culinary workshops, pastry classes, and French lessons. Our programs are designed for both experts and beginners who wish to develop their French culinary or pastry abilities by giving special hands-on training with highly experienced teachers at a Michelin star level. All of the classes are taught in English.
BHMS, Lucerne
The Business and Hotel Management School, located in the center of Lucerne, a dynamic and picturesque city in Switzerland, is one of the world's finest hospitality institutions. It is a member of the Benedict Education Group, a well-known educational institution. It is, in fact, one of Switzerland's largest private educational institutions, educating around 15,000 full- and part-time students each year. The campus of the BHMS Business & Hotel Management School is comprised of five buildings in the center of Lucerne. The City Campus, the largest student dormitory, is located immediately next to Lucerne's historical area, alongside the famed Reuss River, and is just a 4-minute walk away from the other four campus buildings.
New England Culinary Institute
The New England Culinary Institute is well-known for producing world-class chefs as well as a wide range of culinary arts courses, including baking and pastry, food and beverage administration, and culinary arts. This culinary institution, which is located in Vermont, USA, was formed in 1980 and has quickly risen to the top of most top culinary college rankings across the world.
Hattori Nutrition College
Yukio Hattori, the well-known Iron Chef, founded the Hattori College in Japan. Students at the college relish the opportunity to make one-of-a-kind works of art that they can display to paying customers. Dietary Education is offered at the institution, which is also one of Asia's most prestigious culinary schools. Hattori Nutrition College, which was founded in 1939 as Tokyo Nutrition School, is a blend of traditional and modern culinary worlds.
Career Progression after a Culinary Course
One of the highest-paying positions in the hotel business is that of a chef. So, for most people, the primary goal of culinary school is to work as a chef in a reputable hospitality institution. However, there are alternative occupations available, such as nutritionists, food quality control, and so on. Following are some of the most popular employment paths after earning a culinary degree or diploma:
Chef (Starting from Commis- CDP – CDP or Chef de Partie – Sous Chef – Executive Chef / Speciality Chef)
Food Entrepreneurs
Pastry Chefs
Bakery Chefs
Butchery Chefs
Concept Developers
Menu and Food designers
Nutritionist / Dietitian (more courses required post culinary diploma)
Hygiene Manager
Pros and Cons of Culinary Education
The advantages of studying culinary arts at one of the best culinary schools in the country are given below. with some of the drawbacks of learning gastronomy/culinary arts:
| | |
| --- | --- |
| Pros | Cons |
| One of the most inventive occupations. | It's a fiercely competitive industry. It is not simple to get to the position of senior chef in a short period. |
| The tourism and hospitality business has traditionally seen tremendous expansion. Every year, more jobs are produced (barring the dip due to the COVID-19 pandemic). | Working hours may be draining and stressful (chefs at times working 18 hours a day during the peak holiday season). |
| Chef positions are among the highest-paying in the hospitality industry and across all industries. | Weekends are not guaranteed. Chefs are usually working, often for long hours, when the rest of the world is relaxing or partying. |
| Learning and upskilling are something that happens daily. | It's sweltering in there. We don't only mean the temperature in the kitchen when we say "hot." At times the busy hours and temperature make the job extremely demanding. |
| Chef jobs are becoming more imaginative and fascinating as a result of the increased usage of technology. | You will also be asked to do physically difficult labor. Particularly in the early stages of your culinary profession. |
That is all you need to know about the best culinary schools in the world. Need help to decide about the culinary school you want to join? Speak with the experts of  Leverage Edu and get guidance for your career. All the best for your future endeavors!