Thousands of Indian students dream to study in the USA, but only a handful are willing to make this wish come true. Miscommunication, wrong knowledge and above all, the lack of sufficient guidance are common hurdles faced by students. Leverage Edu has been a pioneer in this area by supporting thousands of students to make their dreams come true. Get inspired from these study in USA success stories and start believing in your dreams!
Why Choose Leverage Edu?
One of the key reasons why the USA is a popular international study destination for Indian students is the excellent scholarship scheme that it has in place. On the other hand, seeking higher education in the USA can be expensive, and that is why the UK Government and universities are providing a wide variety of USA scholarships to Indian students. These financial assistance programmes are open to all eligible students who are interested in pursuing a programme of study. If you're looking for scholarships for Indian students to study in the USA, our Leverage Edu experts will help you make the dream come true. Helping students find the best course set and the university to plan an outstanding application, find the right scholarship or loan. Connecting students to a coach, we do all you can to accomplish your ultimate dream career!
Our Services
Accompanied with its data-driven millennial-first plan, Leverage Edu's AI Algorithm ensures that each 'Leverage Edu Student Experience' is extraordinarily unique. It gives you access to advice, customizable and comprehensive, from top experts from around the world, for your profession. We pull out some of the great achievements that students have had on their journeys to Exploit Edu and the destination is their ideal universities.
Study in USA Success Stories
Meet Malika Kapri who secured admission into 3 US universities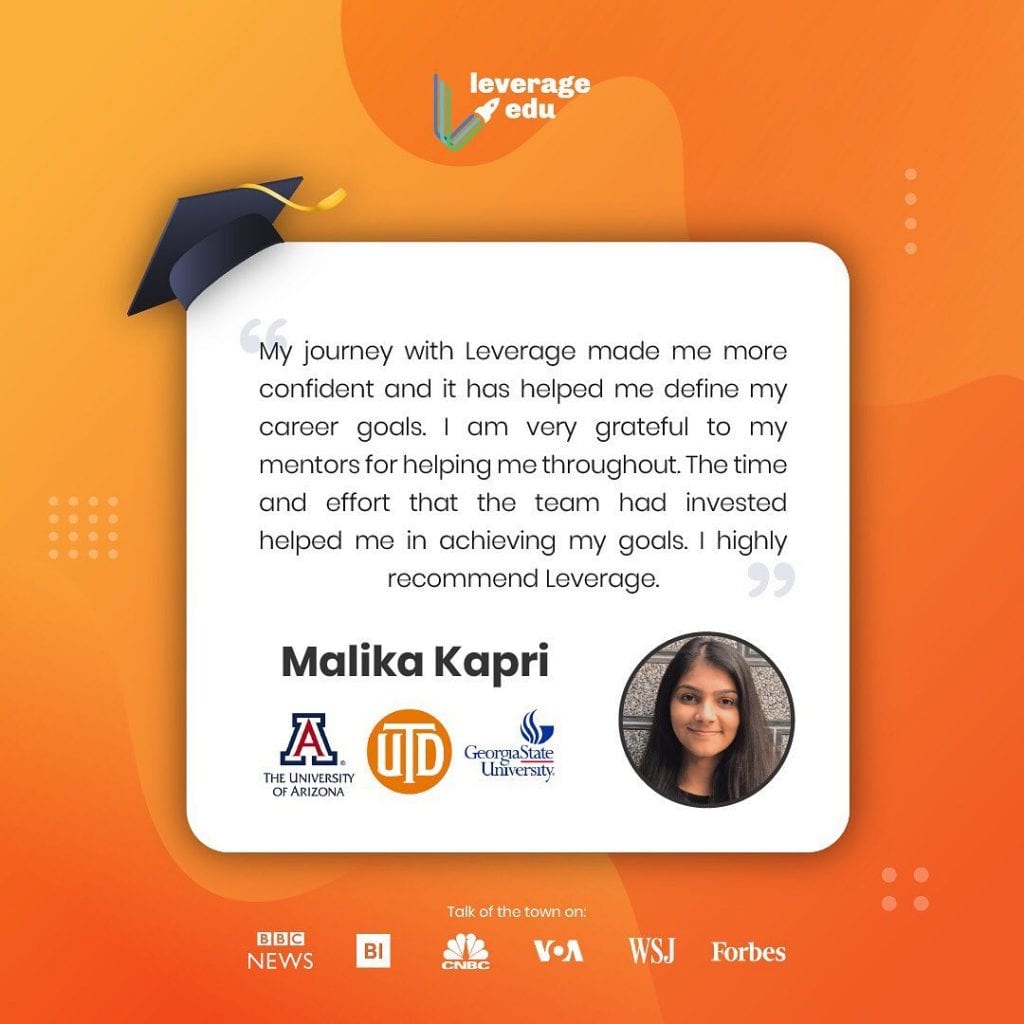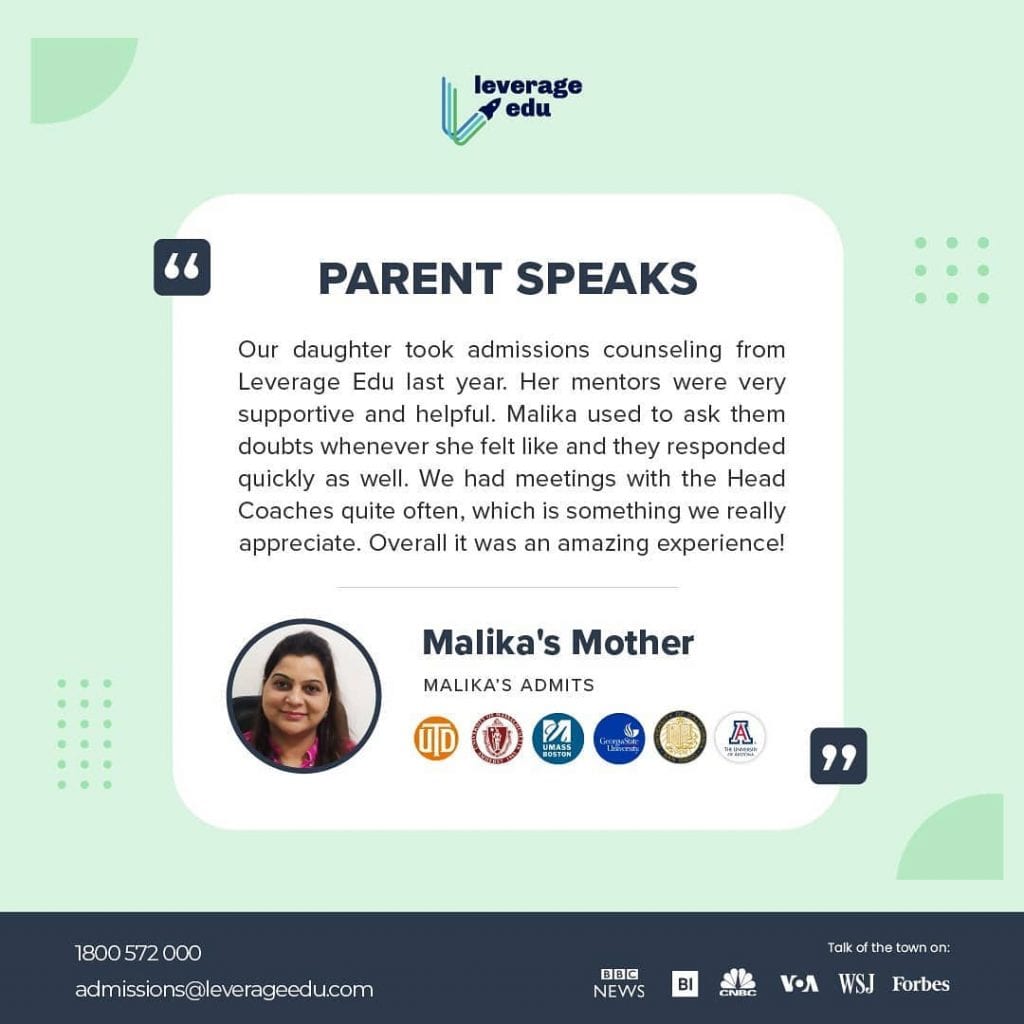 Disocer Neha Shivpurkar's journey to University of Texas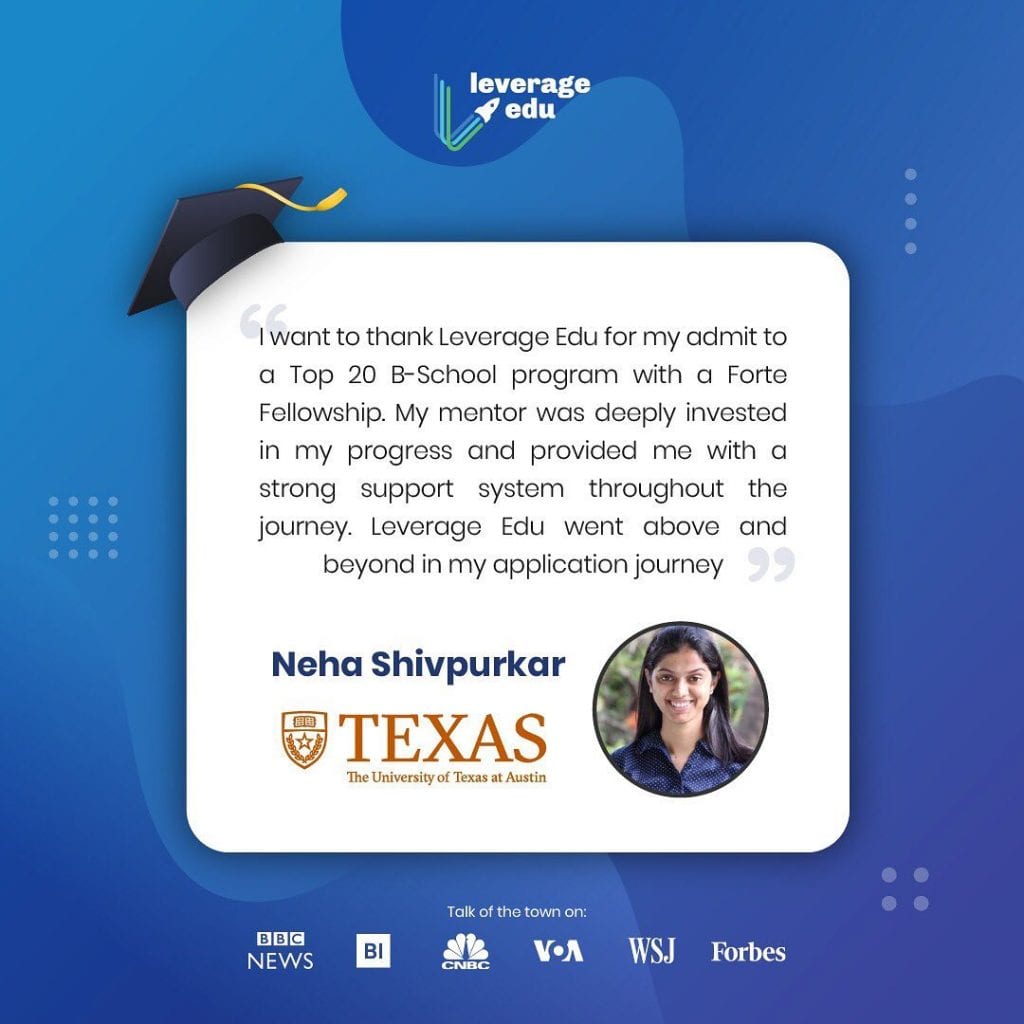 Roadmap to Peru's success journey to her dream university!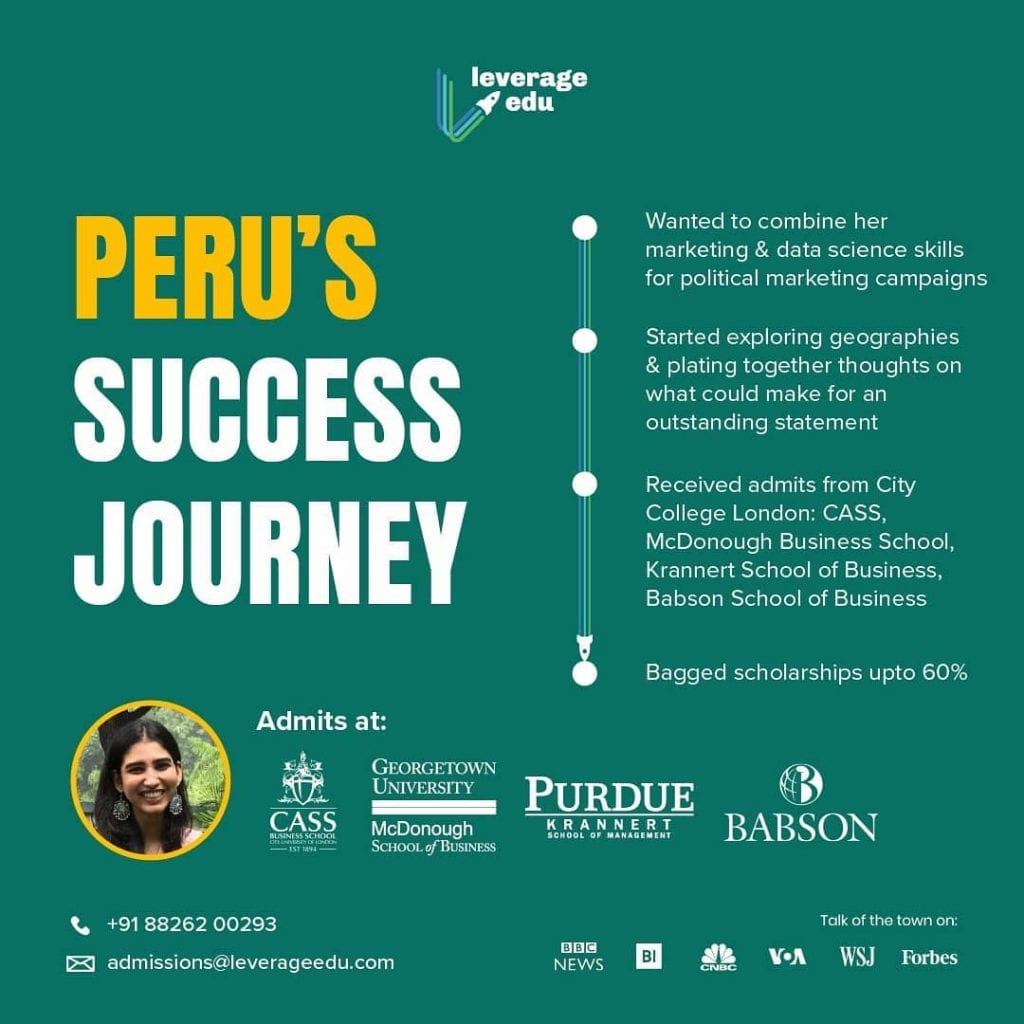 Our rockstar boy Srijan cleared his way to UTD, Concordia University, and
the University of Pittsburgh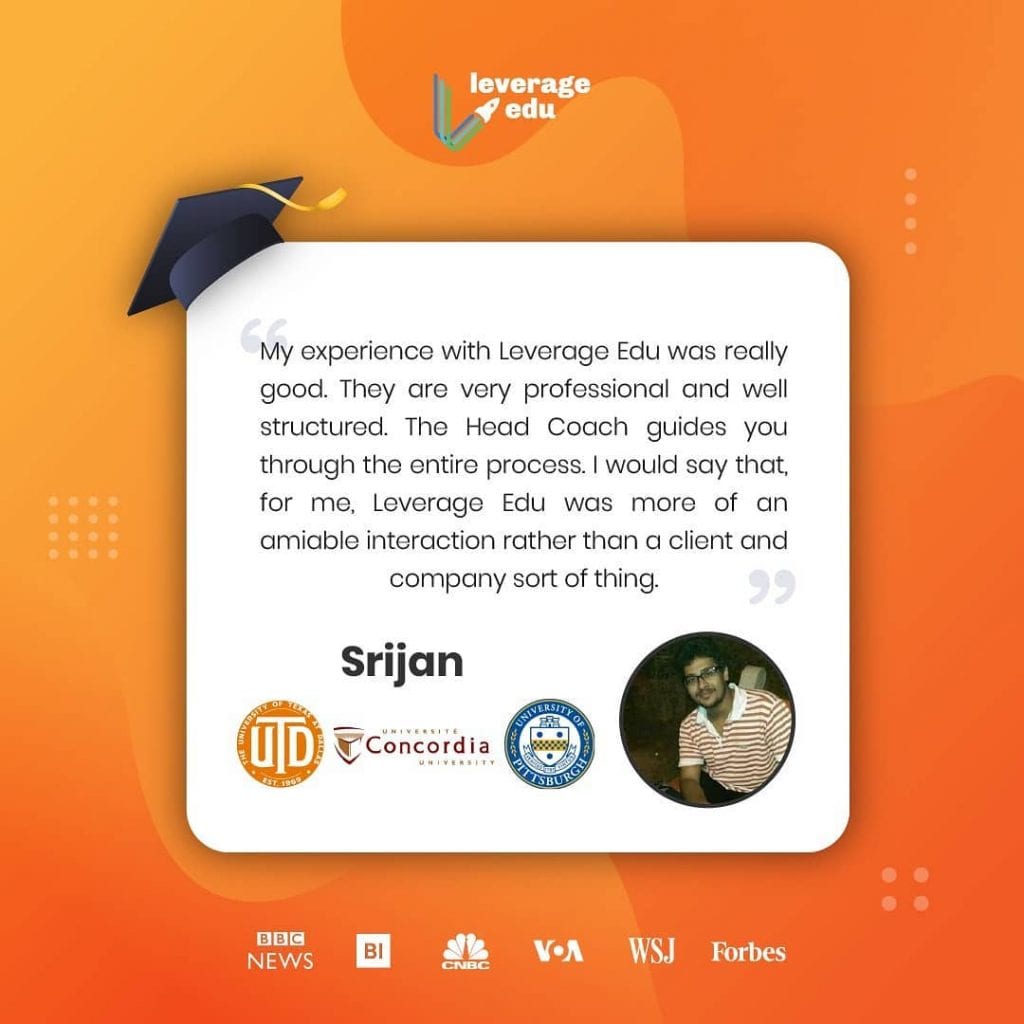 Congratulations to Gauri for scoring admits from some of the best US Universities. We can't wait for some amazing adventures to begin for Gauri!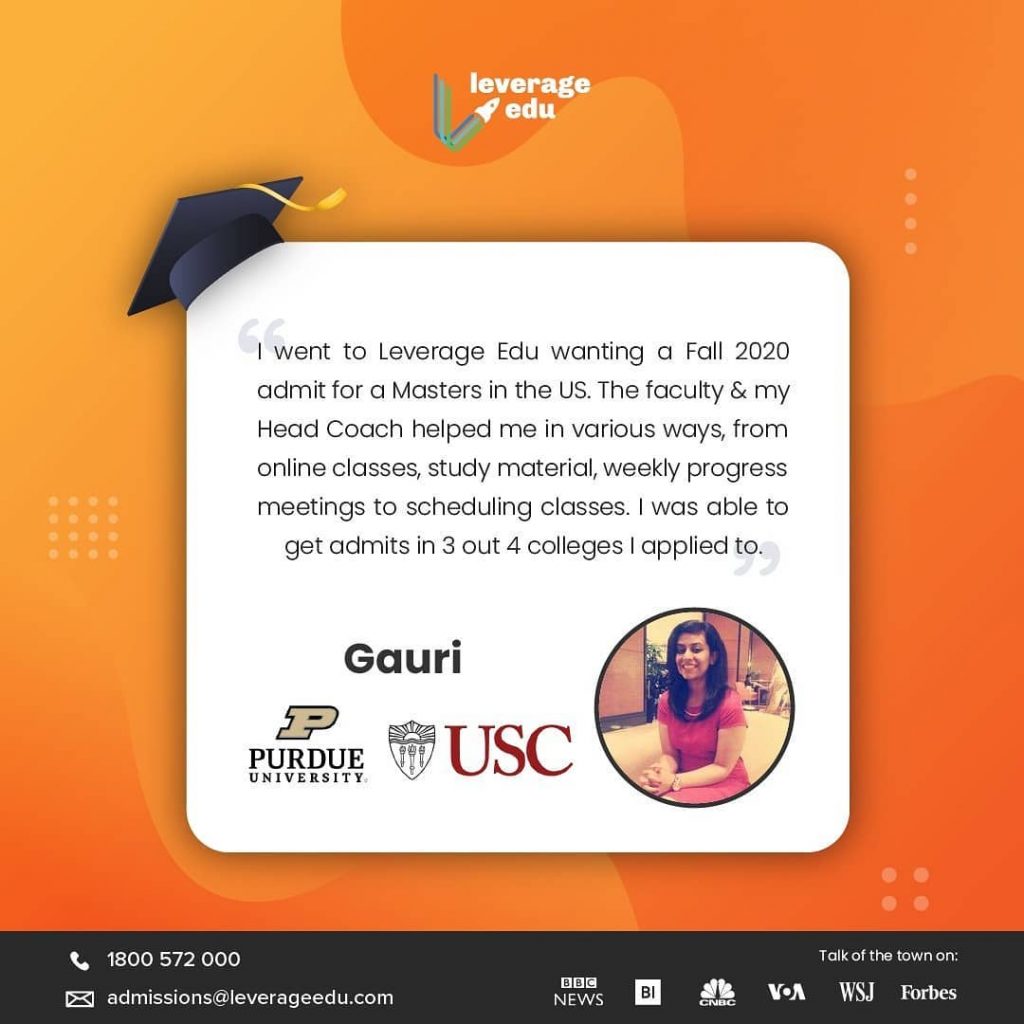 Inspired by these study in USA success stories? Do you also dream to study in USA? Get in touch with Leverage Edu experts and start your application today!