What happens in the past, remains in the past. The significance of everything minor that has taken place in history holds a strong ground of importance in our present. Hence, one can say that every day as we live, we create history, and therefore, every event that occurs defines the course of our futures. We can learn from history and always make an effort to understand the significance of historical events. Let us dwell on the history of today and know about the events that happened on this day in history, June 16.
Events that Happened in India on June 16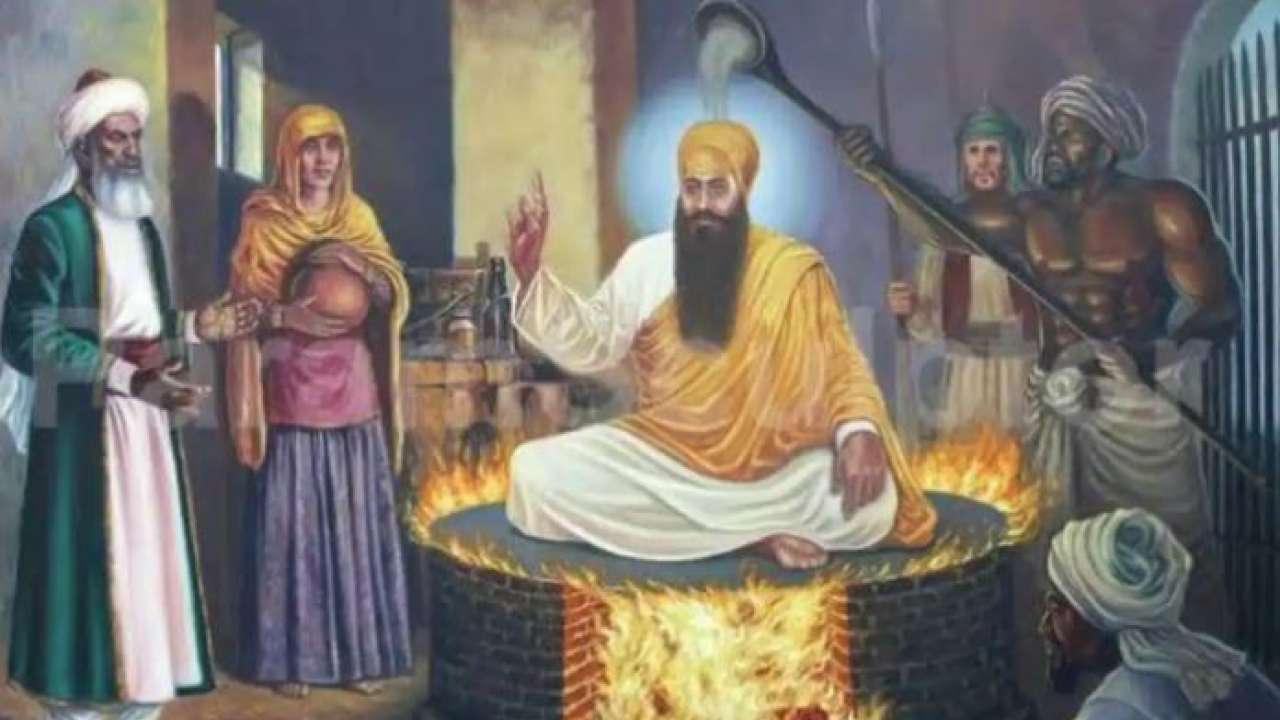 1606- Martyrdom of Guru Arjan Dev.
The Mughal Emperor Jahangir ordered the death sentence of the fifth Sikh Guru Arjan Dev on June 16, 1606.
1819 – Earthquake in Kutch Region
This earthquake killed over 1,500 people.
2012- Bus Accident in Osmanabad
30 people were killed and 15 injured after a bus fell into a gorge in Osmanabad, India.
2019- Tariffs imposed on US goods
India imposed retaliatory tariffs on 28 US goods on June 16, 2019.
Events that Happened Across the Globe on June 16
1746 – War of the Austrian Succession
Austria and Sardinia defeated the Franco-Spanish army at the Battle of Piacenza.
1755 – French and Indian War
The French surrendered Fort Beausejour to the British. This led to the expulsion of Acadians.
1779 – War on the Kingdom of Great Britain
Spain declared a war on June 16, 1779, on the Kingdom of Great Britain which led to the beginning of the Great Siege of Gibraltar.
1940 – New Government in Lithuania
Lithuania witnessed the establishment of a new form of government – the communist government.
1972 – Inauguration of Churchill Falls Generating Station
The largest single-site hydroelectric power project in Canada was inaugurated at Churchill Falls Generating Station on June 16, 1972.
2010 – Tobacco Ban in Bhutan
Bhutan became the first country to impose a complete ban on tobacco on June 16, 2010.
2012 – Launch of Shenzhou 9 Spacecraft
China successfully launched the Shenzhou 9 spacecraft with the first female Chinese astronaut – Liu Yang.
2012 – Return of Boeing X-37B Spaceplane
The United States Air Force's robotic Boeing X-37B Spaceplane returned to Earth after a 469 days orbital mission on June 16, 2012
2016 – Inauguration of Shanghai Disneyland Park
The first Disney Park in Mainland China was inaugurated in Shanghai.
Famous Birthdays
Geronimo was a renowned Apache chief and medicine man from the Bedonkohe band.
Nitte Santosh Hegde, who has worked for the Karnataka State of India between 2006 and 2011, is a former Supreme Court judge of India, former Solicitor General of India.
Philip Alfred Mickelson, nicknamed Lefty, is an American professional golfer.
Imtiaz Ali works in Hindi movies as an Indian film director, producer, and writer.
Hope you are now familiar with the events of historical significance that took place on this day in history – June 16. For more such informative content, stay connected to Leverage Edu! For the latest updates around study blogs, you can follow us on Instagram, Twitter, Facebook & also subscribe to our newsletter.