Mixing the scintillating worlds of mentalism and magic, an Illusionist creates a wonderful world in the front of a live audience, keeping them at the edge of their seats while he performs his amazing illusions! An Illusionist or more precisely a psychological illusionist is an artist who can perform magic purely based on psychology. They cannot actually read anyone's mind but they ace at creating an illusion of mind-reading backed up by scientific principles. Psychological illusion as a profession is still really new to society but has immense potential for those interested in psychology and magic. Want to become a Psychological Illusionist? Check out our comprehensive blog on building your career as an Illusionist!
What Does Illusionist Mean?
You might remember the most common and popular magic trick of pulling a rabbit out of a hat at a party! Although the concept of an illusionist is centuries old, it has started moving up the career ladder only recently.
Illusionists read our minds by understanding how we perceive stimuli and process information. They perform magic using a combination of magic tricks and other well-crafted skills. Unlike magicians they distort our perceptions through misdirection and a strong use of psychological tricks. So, an illusionist is basically an artist who combines magic with different psychological principles and performs them in front of a large group of audience for entertainment purposes. As an Illusionist, you can develop your own tricks and illusions and travel around the world entertaining audiences and making a big name for yourself! You can also master the psychology of illusions and further pass on your knowledge to those interested in it.
Skills Required
Now, the path towards becoming an illusionist requires deep knowledge of the field as well as mastering a set of skills. Here are the key skills you'll need to become an illusionist.
Showmanship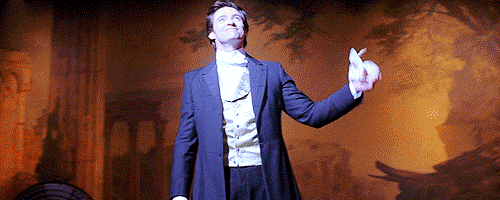 It is one of the foremost important skills required in this industry. Showmanship is nothing but the skill of performing and presenting things in an entertaining and dramatic way. The whole work of an illusionist revolves around showmanship and there is no way around this. Just knowing how to do psychological tricks cannot crack this field but knowing how to use showmanship with your tricks so as to make your audience in awe of you is the real task.
Excellent Communication Skills
Communication skills are just an extension to the showmanship skills. Communicating with a large number of audiences is a part of daily life of an illusionist. You need to have good communication or more precisely great public speaking skills to make it big as an illusionist. Your communication needs to be clear and interesting to keep your audience engaged. Communication with your audience is an essential part of the job to give your tricks a dramatic sight.
Adaptability
It means the ability to adjust to the changing situations and going on with the show. This whole job will have tons of situations where things don't go your way but the show must go on. So, you need to be extremely adaptable if you're thinking of entering this field.
Misdirection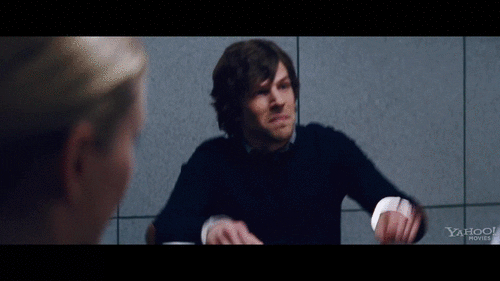 Misdirection is a form of deception to fool the audience by taking their minds off something and diverging that attention to something else. It is one of the most powerful skills as a magician and a really difficult one at the same time but this is the only skill which will help you to hold the audience in the grip of your hand.
Here are some other essential skills you need to become an Illusionist:
Humor
Speed
Storytelling
Acting
Astuteness
How to Study Illusion?
The key part of becoming an illusionist is studying psychology and illusion in detail. But studying illusion is more about practicality then just memorizing tricks. You need to perform well with charm and mystery to leave the audience in awe. Here are some ways to study illusion and become a great illusionist:
Start with basic magic tricks like card tricks and simple illusions that you can practice with your friends. Master performing these illusions with cards, coins, rings, pencils, etc. and then move on to those bigger tricks that you can perform on stage.
Find a mentor magician or illusionist who can impart you with the secrets of the psychological illusions as well as elaborate on the process of how these tricks are possible. You can look for professional magicians or magic schools and since you know the basic tricks, you will be able to easily get in such training places!
Train and discipline your mind which ranges from becoming physically flexible, working on smoother reflexes as well as keeping yourself focused for a longer time.
Curate your own character by innovating your persona which will help you present yourself in a memorable way and leave an impact on your audience.
Understand mentalism and utilise it in your tricks along with psychology. Both psychology and mentalism are an essential part of magic illusions and knowing these two can help you become a better illusionist.
Practice Escapology that mainly refers to escape magic tricks that are mainly a forte of a magician but can also help an illusionist create more impactful illusions.
Find opportunities to perform on stage or online and practice as much as you can.
Online Courses to Study Illusion
There are many online courses in Mentalism and Illusion which are as follows:
Top Magic Schools
Like everything on this planet, an illusionist also needs to go under some training to learn the basic psychology behind magic and illusion. Although, there is no set pattern for going forward this path and it is even possible to make it big without any formal training but still training with really experienced professionals in magic schools can provide you with the required assistance especially in your starting years. There are numerous magic schools designed specially to teach the art of magic and no, Hogwarts School of Witchcraft and Wizardry is not one of them.
Here is a list of top magic schools:
McTavish International Academy of Magical Sciences
European School of Sorcery
Fiddle heart Academy of Witchcraft and Wizardry
College of Wizardry
The Academy of Magical Sciences
Delhi School of Magic
International Academy of Illusion and Magic
There is no set pattern for admission in these colleges. You can enroll with any course provided by the colleges and then they decide your admission on the basis of your application.
Illusionist Books
There is no better way to learn anything than from the professionals themselves. It can be really difficult to find a mentor especially while starting out so you should start by reading the books written by the world's best illusionists. Here are the top Illusionist books you must read:
The Illusionists by Rosie Thomas
The Illusionists Apprentice by Kristy Cambron
13 Steps to Mentalism by Tony Corinda
How to be an Illusionist: A Fundamental guide to perform modern illusion by J.C Sum
Building Blocks by Luke Jermey
Best Illusionists of All Time
The world has provided us with a lot of great illusionists and their performances have made everyone skip their heartbeats. So, there is a lot of learning opportunity just by watching their performances. Here are the top illusionists in the world:
Harry Houdini
David Blaine
Shin Lim
Lior Suchard
David Copperfield
Karan Singh
"As children we believe that anything is possible, the trick is to never forget it."– David Blaine
Learn more about How to Become an Illusionist with Indian Psychological Illusionist Karan Singh!
Psychological Illusionist Tricks
The art of illusion might seem difficult but as we look at it in a broader aspect it all starts making sense that it is nothing but some tricks backed by the science of psychology. We hope that this blog helped you learn about the life of an illusionist and how you can make a career in this field! Interested in studying Psychology? Our Leverage Edu experts are here to help you find the right course and university as per your interests and aspirations! Sign up for a free session with us now!