Life is like a roller coaster, there are ups and downs, joys and sorrows. Depending on the circumstances, people often get distressed but fortunately, such emotions don't last for long and fade away with time. But when these feelings, mostly negative ones, become so overwhelming that it starts taking a toll on your life and physical health, it becomes a cause to worry. For this, a counseling psychologist comes to the rescue. These professionals are adept at helping people gain insight and control their negative feelings through various techniques. Such psychologists treat the patients suffering from any sort of emotional or behavioural disorders and make them feel better through their comforting and encouraging methods. If you are someone who is looking forward to pursuing a career in Psychology with a specialization in counseling psychology then this blog will shed light on the salient features pertaining to this field.
What is Counseling Psychology?
Counseling Psychology is a sub-discipline of the broader field of psychology which deals with addressing the severe emotional, social, physical, professional, personal and mental issues an individual faces by improving their sense of well-being and alleviate their distressing feelings to overcome their problems. The methods used in this field strongly focus on analyzing a broad range of symptoms and then using an effective therapeutic treatment for the patients dealing with emotional distress. No matter what the age, gender, or cultural background of the patient is, a counseling psychologist serves all the individuals and groups. Enlisted are some of the major skills which a psychologist who wants to advance in this field must possess: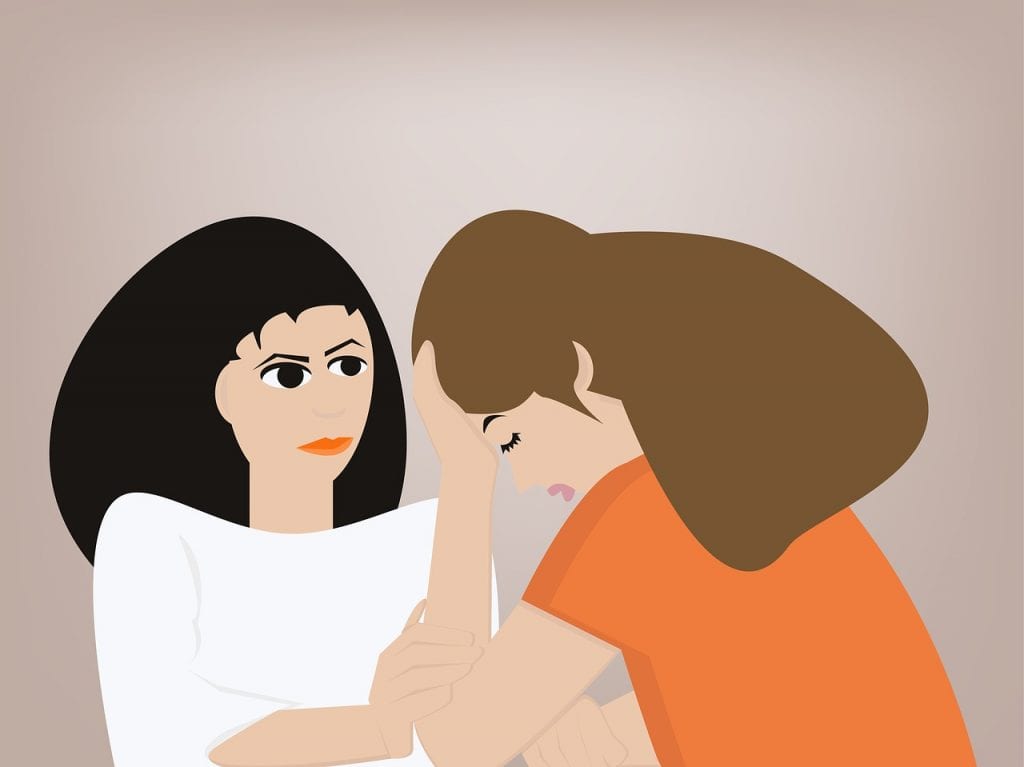 Effective Persuading Skills
Optimistic and Realistic
Trustworthy and Empathetic
Patience
Critically Thinking Abilities
Excellent Listening Skills
Balance of creating healthy boundaries
Well versed with Basic Principles and Methodologies in Counseling Psychology
How do you become a Counselling Psychologist?
In order to practice counseling psychology, you need to have the required education and a skill set that a typical counseling psychologist should possess. To start a career in this field, you need to meet the following educational requirements:
Bachelor's degree in psychology like BSc Psychology or any such closely related field. General topics in psychology courses include personality theories, child psychology, cognitive abilities, behaviour, etc.
On completion of the bachelor's degree, you can pursue a master's degree in counseling psychology which can range between 1-2 years. This provides you with a platform to gain advanced knowledge on topics related to psychopharmacology, psychological testing and evaluation, and behaviour modification.
[optin-monster-shortcode id="xf2mlnjiouddzrshykdb"]
Doctorate Degree is a must when you want to build a successful career in this field. A PhD in psychology or counseling psychology is generally a five-year program that teaches students to analyze different quantitative values and through research papers and projects.
For practicing counseling psychology, you need to obtain a license from the state board related to psychology. To be eligible for licensure, a doctoral degree with a major in this area is a must along with a post-doctoral internship.
Also read: MSc Psychology
Counseling Psychology: Areas of Expertise
Under the domain of counseling psychology, the students have an option to choose between different specialization areas where the demand for counseling psychologists is on the rise. Enlisted below are the various specializations and the work profiles you can work in after completing the requisite education:
Mental Health
In this area, the counseling psychologists treat the patients suffering from various mental health issues such as stress, anxiety, grief, depression, self-esteem issues, etc. The common job titles under this are Mental Health Counselors, Mental Health Therapists, and Mental Health Specialists.
Rehabilitation
In rehabilitation, counseling psychology helps in treating patients who are struggling with behavioural issues, disabilities, diseases, social anxieties, depression, birth defects, chronic illness, etc. In order to help them provide relief from all such issues, a Counseling Psychologist (Rehabilitation), Rehabilitation Psychology Therapist, or a Rehabilitation Counselor are the ones the patients take help from.
Addiction/Abuse to Substance
When the patients want to change their behavioural patterns, counseling psychology comes to their rescue. This field of expertise helps those who want to cure their addiction problems like that from drugs, alcohol, tobacco, gambling, compulsive disorders, etc. The common job profiles in this domain include Drug Counselor, Addiction Counselor, Addiction Therapists, Counseling Psychologist (Abuse and Addiction), etc.
Education
Counseling Psychology in the field of education helps the students navigate the changes around them and giving them an informative academic as well as career advice. The counselors are found in almost all elementary schools, public schools, colleges, universities, etc. Through their knowledge, they help students who struggle with issues such as academic backlogs, learning disabilities, cognitive function, motor skills, social skills, etc. The common job profiles found in this area of expertise are Education Therapists, School Therapists, Student Psychology Specialist and School Psychology Specialist.
Also Read: Masters in Psychology in Canada
Hopefully, with this blog, you have understood why counseling psychology has become one of the most sought-after professions in the world. If you are looking forward to building a successful career in this field but are confused about which university to study in then take the assistance of Leverage Edu's AI-tool which will curate a list of educational institutes, the courses of which align with your professional goals.