Rajendra Prasad (3 December 1884 – 28 February 1963) was an Indian independence leader, lawyer, and academic who later became India's first president, serving from 1950 to 1962. His contribution to the country is far more extensive. Along with Jawaharlal Nehru, Vallabhbhai Patel, and Lal Bahadur Shastri, he was a significant leader of the Indian Nationalist Movement. He was one of those dedicated people who gave up a rich career to work toward a larger goal: achieving freedom for the Motherland. Following independence, he became the head of the Constituent Assembly, which was tasked with drafting the nation's constitution. To put it another way, Dr. Prasad was a key figure in the formation of the Republic of India.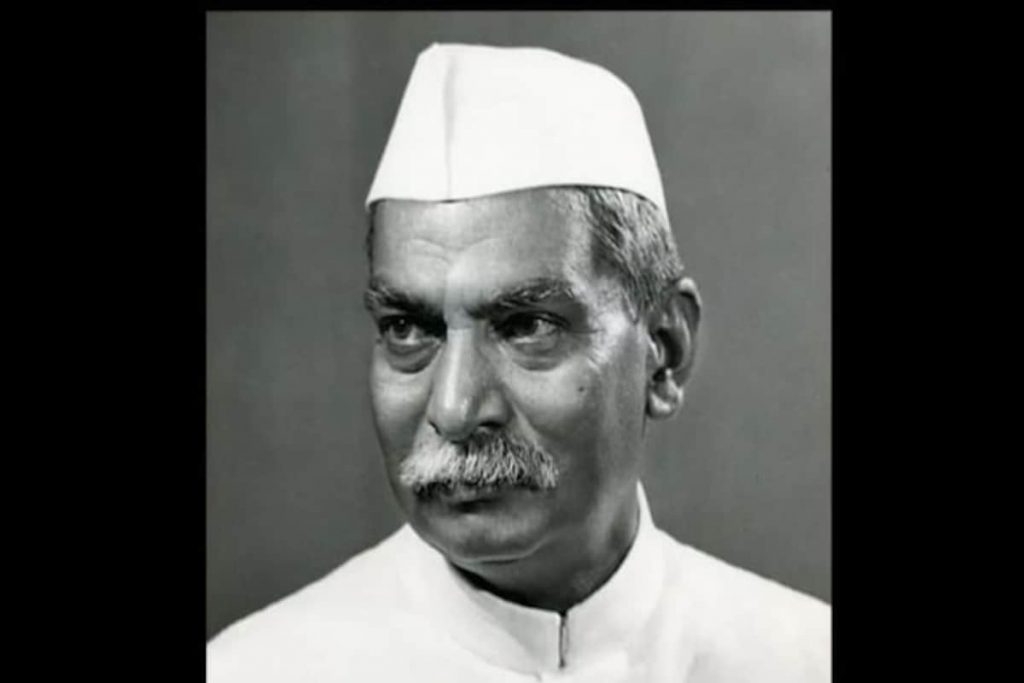 Who is Rajendra Prasad?
Rajendra Prasad (December 3, 1884 – February 28, 1963) was an Indian independence campaigner, lawyer, academic, and, later, the country's first president, serving from 1950 to 1962. During the Indian Independence Movement, he joined the Indian National Congress and rose to become a prominent leader in the Bihar and Maharashtra regions. Prasad was imprisoned by British authorities during the Salt Satyagraha of 1931 and the Quit India campaign of 1942, as a follower of Mahatma Gandhi. Prasad served in the federal government as Minister of Food and Agriculture after the constituent assembly elections in 1946. Prasad was elected President of the Constituent Assembly of India in 1947, which drafted the Indian Constitution and functioned as the country's temporary Parliament.
Dr. Rajendra Prasad's Early Life and Childhood
Dr. Rajendra Prasad was born on December 3, 1884. Rajendra Prasad was born in the village of Ziradei in the Siwan district of Bihar, India. Mahadev Sahai Srivastava, a Sanskrit and Persian language expert, was his father. His mother, Kamleshwari Devi, was a devout Hindu woman who told her son stories from the Ramayana and Mahabharata. Rajendra Prasad was the youngest son of his parents and had four siblings: one older brother, Mahendra Prasad, and three older sisters. He was reared by his older sister Bhagwati Devi after his mother died while he was a child.
Rajendra Prasad was placed under the tutelage of a Maulvi at the age of five to learn Persian, Hindi, and Mathematics. Later, he was transferred to the Chhapra Zilla School, where he studied with his older brother Mahendra Prasad at R.K. Ghosh's Academy in Patna.
Dr. Rajendra Prasad's Education Journey and a Global Career
When Rajendra Prasad was five years old, his parents enrolled him in the Persian language, Hindi, and arithmetic studies of a Maulavi, an acclaimed Muslim scholar. After completing his elementary education, he was sent to the Chapra District School. After that, he and his older brother, Mahendra Prasad, studied for two years at T.K. Ghosh's Academy in Patna. He placed first in the University of Calcutta's entrance exam and was awarded an Rs. 30 per month scholarship. Rajendra Prasad enrolled as a science undergraduate at Presidency College in Calcutta in 1902. He passed the F. A. at the University of Calcutta in March 1904, and he graduated with a first division in March 1905. Later, he opted to focus on the study of arts, and in December 1907, he got a first division M.A. in Economics from the University of Calcutta. He shared a room with his brother at the Eden Hindu Hostel. He was a diligent student and civic activist, as well as a member of The Dawn Society. Prasad was involved in the foundation of the Bihari Students Conference in 1906 in the halls of Patna College. It was the first organization of its sort in India. In 1915, Rajendra Prasad took and passed the Masters of Law examination at the University of Calcutta's Department of Law, earning a gold medal. He received his PhD in law from Allahabad University in 1937.
Career as a Teacher
Rajendra Prasad worked in a variety of educational settings as a teacher. After earning his M.A. in economics, he became an English professor and eventually the principal of Langat Singh College in Muzaffarpur, Bihar. He then withdrew from college to pursue a legal education at Calcutta's Ripon College. In 1909, while studying law in Kolkata, he worked as an Economics Professor at Calcutta City College.
Career as a Lawyer
In 1916, Rajendra Prasad was appointed to the Bihar and Odisha High Court. He was elected to the Patna University Senate and Syndicate as one of the inaugural members in 1917. He also practiced law at Bhagalpur, the famous silk city of Bihar.
Freedom Fighter in the Indian Independence Movement
Rajendra Prasad initially became associated with the Indian National Congress while studying in Calcutta during the 1906 annual session, which he attended as a volunteer. In 1911, when the annual session was held in Calcutta once more, he officially joined the Indian National Congress. At the Indian National Congress's Lucknow Session in 1916, he met Mahatma Gandhi. Mahatma Gandhi requested him to join him in Champaran on one of his fact-finding excursions. He was so moved by Mahatma Gandhi's resolve, bravery, and conviction that when the Indian National Congress passed the resolution of non-cooperation in 1920, he resigned his lucrative legal career and his academic obligations to assist the struggle.
In response to Gandhi's call for a boycott of Western educational institutions, he encouraged his son, Mrityunjaya Prasad, to drop out of school and enroll in Bihar Vidyapeeth, a traditional Indian model institution that he and his colleagues built. During the Bombay session of the Indian National Congress in October 1934, he was elected President. Subhash Chandra Bose was re-elected president after resigning in 1939. Congress passed the Quit India Resolution in Bombay on August 8, 1942, which resulted in the arrest of many Indian leaders. Rajendra Prasad was apprehended and sent to Bankipur Central Jail in Patna's Sadaqat Ashram. He was finally released on June 15, 1945, after nearly three years in prison.
After the inauguration of an Interim Government of 12 nominated ministers led by Jawaharlal Nehru on September 2, 1946, he was appointed to the Food and Agriculture Department. He was elected President of the Constituent Assembly on December 11, 1946. On November 17, 1947, J. B. Kripalani became Congress President for the third time after resigning.
Dr. Rajendra Prasad As the First President of Independent India
The Constitution of Independent India was approved on January 26, 1950, two and a half years after India's independence, and Rajendra Prasad was elected the country's first president. As President of India, he acted independently of any political party, as required by the Constitution. He traveled extensively over the world as India's ambassador, forging diplomatic connections with different countries. He was re-elected for two consecutive terms in 1952 and 1957, making him India's first two-term president. The Mughal Gardens of the Rashtrapati Bhavan were opened to the public for the first time during his reign for around a month, and it has since become a prominent tourist attraction in Delhi and around the world. Rajendra Prasad functioned outside politics, fulfilling the president's legally assigned role. He became more interested in state matters after the fight over the Hindu Code Bill's promulgation. After twelve years in office, he announced his departure from the presidency in 1962. On 14 May 1962, Gandhi returned to Patna after resigning as President of India, preferring to stay on the Bihar Vidyapeeth campus.
Awards and Other Facts about Dr Rajendra Prasad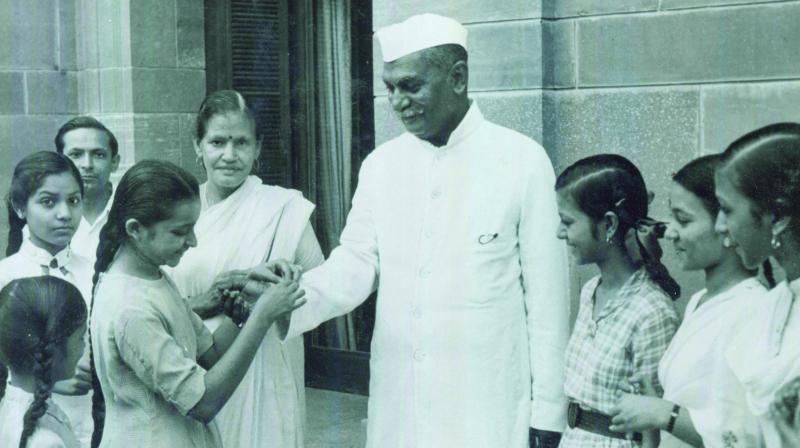 In 1962, Rajendra Prasad received the Bharat Ratna, India's highest civilian honor. Rajendra Prasad was a scholar who published eight books during the course of his life :
Satyagraha at Champaran in 1922.
Division of India 1946.
Atmakatha was an Autobiography of Dr. Rajendra Prasad written during a three-year prison term in Bankipur Jail.
Mahatma Gandhi and Bihar, Some Reminiscences in 1949.
Bapu Ke Kadmon Mein in 1954.
Since Independence in 1960.
Bharatiya Shiksha.
At the feet of Mahatma Gandhi
Rajavanshi Devi, Dr. Prasad's wife, died in September 1962. Dr. Prasad's health deteriorated as a result of the incident, and he retired from public life. On May 14, 1962, he resigned from his position and returned to Patna. He retired to the Sadaqat Ashram in Patna for the last few months of his life. In 1962, he received the "Bharat Ratna," India's highest civilian honor.
5 Best Rajendra Prasad Quotes
Dr. Prasad died on February 28, 1963, following a brief illness that lasted around six months. But his achievements and contribution to Indian politics continue to impact the world and our country. Sign up for our Leverage Edu newsletter to get more information on studying abroad, exams, quizzes, and great personalities that inspire us all!