'You may wait here for 5 minutes till the manager comes.' If you have been told the above-mentioned statement, we know how chilling your feet would have been! Appearing for interviews is not a piece of cake, having your dream job at sake, it becomes necessary to hit the bullseye in a single opportunity. From technical knowledge and academic scores to impromptuness and behavioural attributes, interviews have now become a mode to examine the holistic development of a candidate. Thus, candidates are now head over heels when it comes to gearing up for their dream interview. For all those, who are exploring how to prepare for an interview, then, this blog will be your guide for the same.

Research about the Organization
The ideal first step that one should take for preparing for an interview must be conducting thorough research about the company. Knowing about the company's work field, product, services as well as the number of branches it has nationally or internationally will help you. You can specifically refer to the 'About Us' section of the organisation. Understanding the major business of the organisation will let you have better clarity about your role.
Analyze the Job
As soon as you are done with your research regarding the organisation, the next step would be knowing about the role that you are considered for. Whether you are a fresher or an experienced candidate, recruiters demand applicants to be well versed with the insights of the role that they are applying for. Research about what will be your major functional area along with all its prerequisites. Cross-check these with the ones that have company provided in the Job responsibility of that profile. Make sure that if not well versed, you are at least familiar with the duties that are mentioned.
Align your Assets
Your potential organisation will definitely look out for attributes as well as assets that can help them boost the company's overall performance. Thus, it is of utmost importance that you showcase an alignment between your prerequisite knowledge with that of the responsibilities of the role. To do so, you can create a list of 10 skills that you think will be necessary for the role that can be in the form of experience, certificates, qualifications, etc. Displaying your hands-on learning experience on the related skills is a crucial step of how to prepare for an interview.
Mock Interviews
One of the best ways to prepare for interviews is taking mock interviews before the actual one. Answer as many related questions as you can. Be totally well versed with your answers for basic questions like why should you be hired for this internship or job?, tell me about yourself, what are your hobbies and interests?, Why do you want to become a part of this organisation? and so on. Sometimes candidates prepare technical questions but tend to go unprepared for basic or common questions like these. It is through such questions that the company can know about your overall personality. It is important to note here that candidates should not rote memorize their answers, instead they should be well practised.
Prepare Your Own Set of Questions
Next in our discussion of how to prepare for an interview is an important part of the preparation. An interview is a two-way communication, thus, it is always appreciated when the candidates put up their questions. If you are in doubt regarding anything such as, what will be your main functional area, related roles, what will be your daily schedule; you can put up decent questions asking about these. Make sure that your questions are to the point and related to your job profile.
How to Prepare for an Interview through Story Telling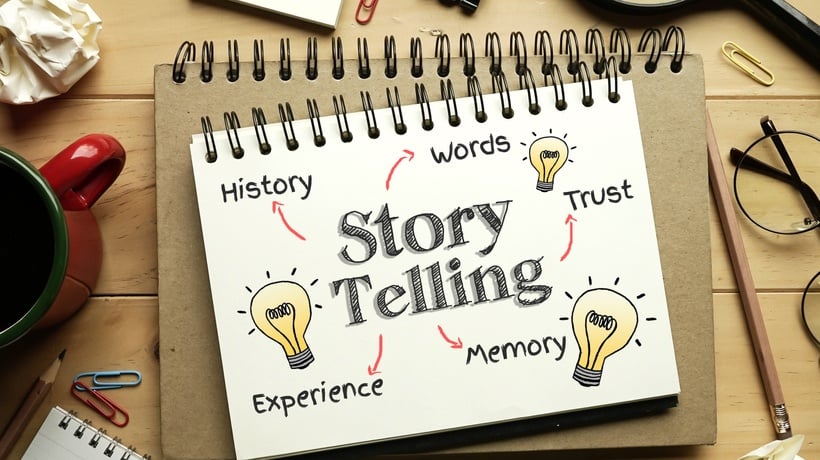 Stories add the much-needed personal touch to the interviews. Stories draw the entire attention of interviewers towards you. The interview gets engaging and intriguing. No matter how professional the interviewer is at his job, he won't be able to resist the emotional connection that stories bring with them.

[optin-monster-shortcode id="xf2mlnjiouddzrshykdb"]
Start by analyzing what the interviewer would want to know about you after looking at your profile. Be certain about which characteristics and traits you want to display to the interviewer.
Now, trace back all the incidences and situations where you were able to showcase these characteristics and traits. Let each such situation and incident be scenes of your story- leading to the climax one after the other.
You need to present your entire journey, all the things you have done- why and how you did them as a story that you will narrate to depict the idiosyncrasy that makes you fit for the job you are interviewing for.
Create time and location marker. Tell about the exact time and location where things took place.
Add a sequence of events, depicting the entire flow of situations. Add characters to your story. Don't shy away from taking names of people you have worked with. Add an element of surprise by expressing the hardships you successfully sailed through.
Use the STAR method to make your stories interesting as well as credible. The STAR method is SITUATION, TASK, ACTION, and RESULT, wherein you explain the situation you were in, the task you had to do, how you did it and what was the result achieved.
Thus, we believe you know how to prepare for an interview through this blog. A good resume can help you land at the doorstep of a leading organization. Our experts at Leverage Edu are here to design your resume as per the academic institution or organization of your choice. Get in touch with us today through free e-meeting!