European School of Management and Technology (ESMT)
Private University
Berlin, Germany
Overview
This well-known institution, also known as ESMT, situated in Berlin, Germany, was established in 2002 by 25 global companies including Bosch, KPMG etc. It is a non-profit business school which has an additional site at Schloss Gracht near Cologne. This institution offers numerous programs such as a Read more
Highlights Of European School of Management and Technology (ESMT)

Best For
Management, Technology
Endowment Value
EUR 125.9 million
This school is considered as one of the globally recognised institutions.
This school provides dedicated student services to assist students in every step of their university life.
The student clubs of this university organise various events to connect current students with the alumni.
As of 2019, The Financial Times Global MBA Rankings places this school at 79th position.
It has 38 staff members from different countries.
ESMT's research output is often published in various academic journals.
Famous Alumni
Steve Corry
Director
Daniela S
MD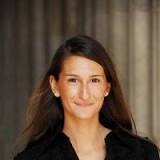 Natasha Latich
Director
Get All Your Questions Answered
Study VISA
Visa Application
Fee

€60.00

Stay Back
Period

2 years

Part Time Work Allowance

190 days part time/year or 90 days full time/year