Awareness is the first step towards handling any problem. When you come to a life-threatening disease like cancer, the first step towards its prevention is awareness. As a modern civilization, we have come up with a cure for everything but still, the life-threatening problem of cancer remains intact. In such a scenario, creating a community that is aware of this threat is quite important. It's exactly towards this goal, that World Cancer Day is dedicated. It aims at inculcating in us all, first an understanding regarding the severity of Cancer and then promotes its prevention, detection, and treatment. World Cancer Day 2023 will be celebrated on 4 February. So, let's make sure that we all contribute our part in it and pave the way towards a better Global Health Environment.
About World Cancer Day
The need for a day that is dedicated to the cancer community and its prevention is manifold. Especially because it is a threat that cannot be annihilated but can only be dealt with more efficiently. So, let's have a close look at these reasons to understand the significance of World Cancer Day.
The need for creating awareness regarding cancer was felt especially in the current scenario where because of the Corona Outbreak and consequent lockdowns, the treatment of cancer patients took a backseat. We have heard various instances in the past year where cancer patients have suffered in the absence of adequate healthcare facilities. And therefore at this moment, we need World Cancer Day to bring this discourse around cancer to the centre and address it in a way which makes a difference.
Presently we have treatment for cancer but the problem is that it is curable only in the initial stages. Cancer has claimed so many lives mainly because in most patients it was not diagnosed in the initial stage. Therefore, through World Cancer Day, we need to bring to the forefront awareness regarding Cancer so that it can be cured and the casualties could be reduced.
The first step towards creating a cancer-free world is the awareness that a disease like cancer exists and could happen to anyone and everyone. So, we all need to talk about it and adopt healthy habits in our lives which could help us tackle this problem at its root. Therefore, the need for World Cancer Day to ensure that people talk enough about cancer and make everyday lifestyle changes to prevent its spread.
World Cancer Day is also important to pay tribute to the healthcare workers who are constantly working towards both preventing and curing this disease. So, this day can be used to appreciate their contribution.
Theme For World Cancer Day 2023
This year's World Cancer Day will be observed on February 4th, with the theme "Close the Care Gap." The three-year "Close the Care Gap" campaign of World Cancer Day was initially presented to participants on the Summit platform in the run-up to the UICC's World Cancer Leaders' Summit. Princess Dina Mired of Jordan, UICC's Immediate Past President, hosted a panel discussion with Paul Farmer, Co-Founder and Chief Strategist of Partners In Health, and Philippa Kibugu Decuir, Founder and Director of the Breast Cancer Initiative East Africa (BCIEA) Inc. In the middle of the epidemic, more than 800 events were held throughout the world on February 4 to ensure that cancer was not forgotten. On Twitter, World Cancer Day trended worldwide, and over 160 landmarks in 95 cities were lit up. On February 4, 2022, the UICC hopes to see the cancer community increase cancer awareness and push for action with even more vigour and passion, which will be visible to the rest of the world.
The first year of the 'Close the Care Gap' initiative is centred on recognizing and analyzing cancer care inequalities throughout the world. It's all about keeping an open mind, questioning preconceptions, and examining the facts:
Cancer care inequity costs lives.
People seeking cancer treatment face obstacles at every turn.
Discrimination based on race, gender, sexual orientation, age, disability, and lifestyle are just a few of the characteristics that might have a detrimental impact on treatment.
Everyone is affected by the divide, including you and your loved ones.
These obstacles are not inflexible. They are modifiable.
This is the year to challenge the existing quo and work to decrease stigma; to listen to the perspectives of cancer patients and their communities, and to allow those lived experiences to drive our ideas and actions.
That's how we can start to conceive a new way of doing things and a more equitable future—one in which people live healthier lives and have greater access to health and cancer treatments regardless of where they are born, develop, age, work, or reside.
Tips To Prevent Cancer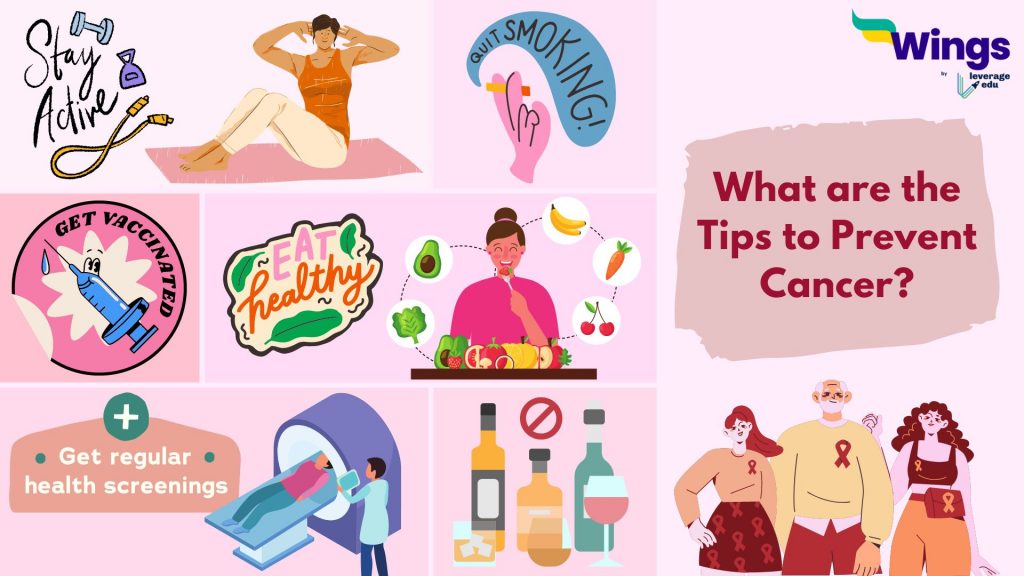 How Can You Participate?
Now we all could participate in the campaign "I am and I will" which is organized as a part of World Cancer Day. All our contributions, no matter how big or small, have an impact and therefore we all could participate in it on an individual or Community Level. So, let's have a look at some ways through which we can participate in World Cancer Day 2023.
Through the official page of World Cancer Day, you can all contribute some amount and financially support the campaigns which are going to happen across the world as a part of World Cancer Day.
You can also hold campaigns at your community level and work towards the spread of awareness regarding cancer and work towards an informed society.
You can also record a video message or write on the theme and spread awareness about cancer on social media.
There is a section on the official page of World Cancer Day where you could "Add your activity" which you are going to conduct in order to spread awareness regarding Cancer. It could be a flash mob, a fundraiser or even a marathon dedicated towards the cause.
So, the best way to participate in this day is to keep connected with the official page of World Cancer Day and look for spaces where you can contribute and make a difference.
Warriors Fighting Cancer!
Warriors like oncologists, doctors, psychologists, social workers, and family members of patients are constantly fighting the disease through extensive treatment, emotional support, and awareness campaigns. In order to help these warriors in winning the fight against one of the most draining and deathly diseases, spreading awareness about cure and prevention is the responsibility of all the members of our society.
FAQs
Why do we celebrate World Cancer Day?
It happens every year on February 4th. By promoting cancer awareness, educating the public about the disease, and encouraging governments and people around the globe to take action against it, World Cancer Day seeks to prevent millions of deaths each year.
What is National World Cancer Day?
Every year on February 4, the Union for International Cancer Control leads World Cancer Day worldwide.
Who started World Cancer Day?
World Cancer Day is an initiative of the Union for International Cancer Control (UICC)
This is all that you needed to know about World Cancer Day 2023. Now, the next step is to take action and make your contribution to the prevention of cancer. As we said, being informed is the first step towards change. We at Leverage Edu, try to create awareness regarding every such issue. If you want to keep yourself updated with more such information, follow us at Leverage Edu.