Renowned for his landmark novel, "A Suitable Boy", Vikram Seth is one of the well-known literary figures in contemporary Indian literature. Weaving magic with his words, Seth uses the power of narrative poetry to bring a new dimension to create compelling stories. Curating characters who have a life of their own and are seen from multiple perspectives, he impels his readers to get completely immersed in his books. With his belief in free-thinking and humanistic virtues, Vikram Seth continues to surprise and enlighten the world with all the deep mysteries of human life. Through this blog, we will take you on a wonderful journey to explore the life and education of Vikram Seth and his unflinching support towards the LGBTQ community.
"Every object strives for its proper place. A book seeks to be near its truest admirer. Just as this helpless moth seeks to be near the candle that infatuates him."
Vikram Seth's Educational Journey
Vikram Seth was born on 20th June 1950 to Indian parents in Calcutta (now Kolkata), West Bengal, India. His father, Prem Seth was an executive in Bata India Limited while his mother was Leila Seth who later studied Law in London and became the first woman judge of the Delhi High Court. His family travelled through different cities like Batanagar, Danapur, Patna and London. Vikram Seth's educational journey began with this formative schooling at St. Michael's School, Patna after which he subsequently went to change his school several other times. He studied at the St. Xavier's School, Patna and later went to India's most prestigious Doon School in Dehradun. He also edited the Doon School Weekly and years later when he visited the school as the Founder's Day Chief Guest, he talked about his "unhappy" experiences in the school as he was bullied by other kids which surprised the faculty but he was appreciated for being honest.
Higher Education
Seth left the Doon school to join the Tonbridge School in England to complete his A-Levels. During the one year he spent at the Tonbridge School, he appeared for an entrance exam to qualify for further studies at Corpus Christi College, Oxford. This phase of Vikram Seth education is detailed by him in the first part of Two Lives (2005), the biography of his great uncle Shanti and his wife Henny.
"And an equation is the same whether it's written in red or green ink."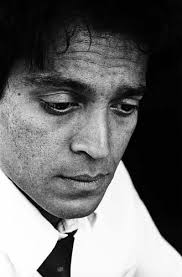 Seth was a PPE (Philosophy, Politics and Economics) scholar at Corpus Christi College, Oxford. Though his original interests lie in studying Literature, he decided to choose Philosophy, Politics and Economics as he wanted to learn about the perspective of his businessman father. As he got the half-year off between semesters at Oxford, he dived deeper into the gems of literature at his uncle Shanti's home in London. During this phase of Vikram Seth's education, He extensively wrote poetry exploring "the traumas of life and love" as well as philosophical questions pertaining to "existence and purpose". He found a way to differentiate between his passion for poetry and economics as he consciously strived to segregate his love for literature from his academic journey. 
"And the process of reading is such a private one. I once came into a room where a friend of mine was reading one of my books, and he clicked his tongue impatiently and shooed me off."
PhD Education
Completing his graduation, he went on to study a doctoral programme in Economics at the renowned Stanford University. As part of the program, he was coerced to take up compulsory courses in Micro and Macroeconomics. Thus, at this stage of Vikram Seth's education, he realised that he doesn't want to spend his whole life in academia as he found that "the subject was dry, mathematically unrealistic and intellectually unchallenging". But in hindsight, he looked back and remarked his time at Stanford actually helped him "learn how to have fun". 
"You will get what you want but you must want it and not just wish it."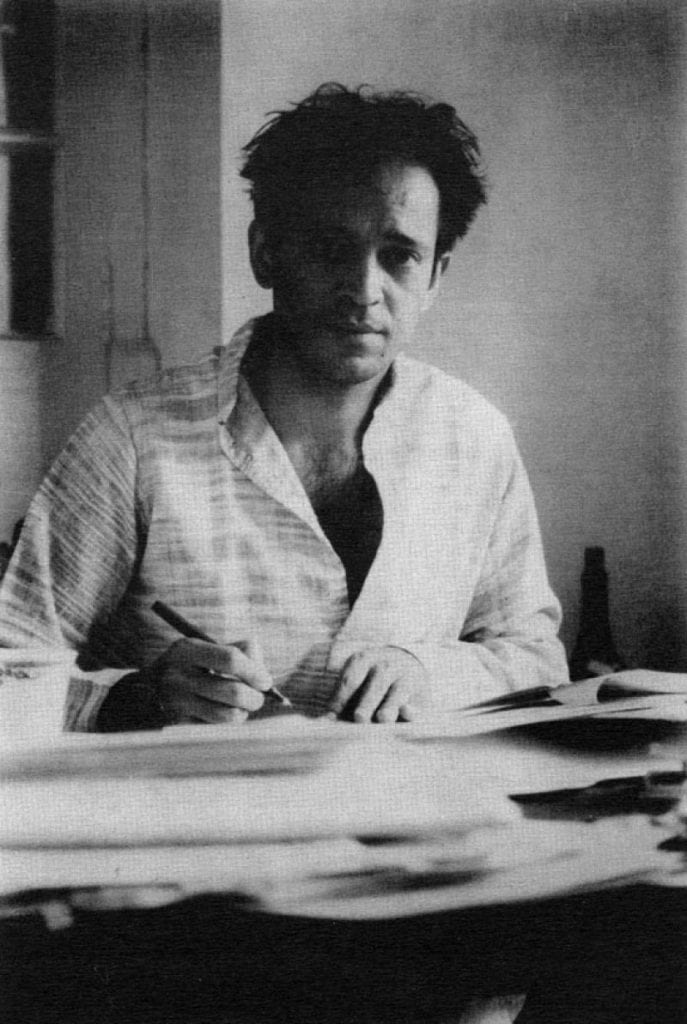 While studying at Stanford, Seth started learning Cello and took lessons in the Chinese Language as well as poetry writing. During his second year, he was awarded the Wallace Stegner Fellowship in Creative Writing and which provided him with the impetus for writing poetry. He wrote his first work titled "Mappings" which was a book of poetry during this time and it was only later in 1981 when it got published by Professor P. Lal of the Calcutta Writers Workshop whom he met during his trip to Delhi. The book didn't receive much acclaim, this didn't deter him from proving his worth to a world. Only completing his postgraduate degree at Stanford, the next phase of Vikram Seth's education was marked at the Nanjing University, China where he studied PhD and accomplished a diploma in Chinese. His hitchhiking journey from China to India through Tibet inspired his second work, From Heaven Lake: Travels through Sinkiang and Tibet" a travelogue that went on to garner immense fame. While in China, Seth also unearthed the enchanting Chinese literature and went on to study it copiously. A raconteur at heart, Seth was inspired by every aspect of his time spent there and put it all together in his enticing creations.  
After spending almost 11 years at Stanford and leaving without completion of his doctoral degree, Seth's passion for poetry overcame his academic quest and he furnished his writing skills throughout his time in London and California to China and then India. In his early years, he spent a lot of time studying and living in different parts of the country and over the years has travelled to and lived in various parts of the globe. This well-traversed man is one of the most ingenious minds of all-time winning hearts with his words. His works which leave an indelible mark on its reader's mind cover the themes of middle-class values and questions of love and life that has come to inspire Vikram Seth. His postmodernist novels continue to intrigue the readers through space and time.
"Strange to be a man and never grow big with child. To feel a part of you opening, and a part of you leaving, and howling as if it were not a part of you."
Vikram Seth's Internationally Acclaimed Works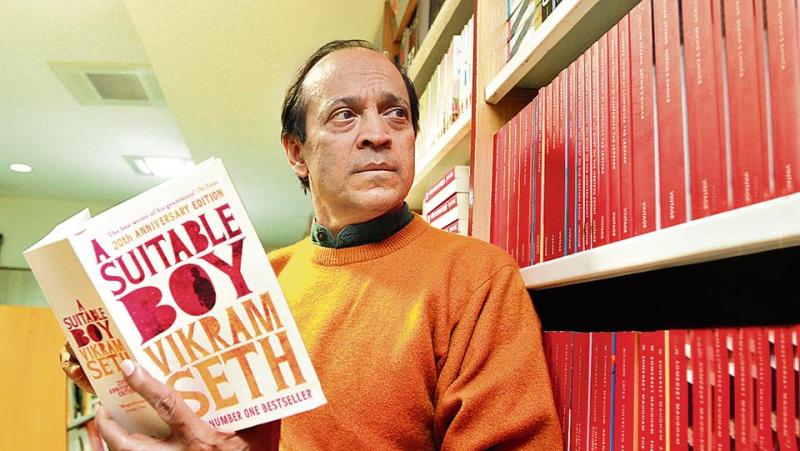 A voracious reader, Vikram Seth's education nurtured his love for literature which further helped him grow as a writer. With unbound potential, he has authored over ten books that have received fame worldwide. His support for the LGBTQ + community can be vibrantly seen in some of these works in which he has highlighted many contemporary concerns. His novel "A Suitable Boy" published in 1993 depicts the traditional customs that were prevalent in India in the post- Independence period and serves to give its readers an insight into the society that existed then. Some of his other works that have been appraised are "The Golden Gate", "An Equal Music" amongst others. He has been awarded several esteemed accolades like The Commonwealth Writers Prize for "A Suitable Boy", Sahitya Akademi Award and the Padma Shri in Literature as well.
"I think goodness is about how a person behaves to person, and also person to world, to nature."
Leading the Campaign Against Section 377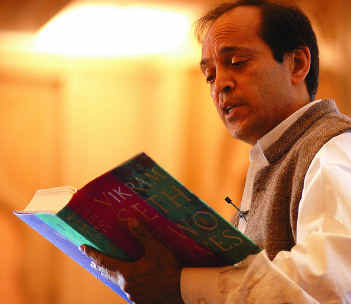 During the phase of Vikram Seth's education in India, he used to enjoy reading his mother's law books when she was practising as a lawyer. At quite a young age, Seth came across Section 377 had an ineffaceable impact on him. A staunch supporter of the LGBTQ+ community and a proud member, Seth has time and again expressed his anguish at the agonizing treatment meted out to the community. Receiving relentless support from his mother, Seth is a staunch supporter of better rights and entitlement for the LGBTQ community. He has portrayed his support to the community through his heartwrenching poems which echo the true beauty of love in all its forms. He opposed the gay sex ban in the light of Section 377 in India and his words "This is the true unnatural crime". He has talked about the harsh treatment meted out to people belonging to the queer community and how they need social acceptance and love to not feel shattered. Fiercely becoming the leader of the campaign against Section 377, his mother has been openly supportive of him and he has modestly and repeatedly voiced his opinions on the issue and remains to date a very major ally and member of the community.
"Life is not easy for anyone here. Loss and fear, failure and disappointment, pain and ill-health, doubt and death-even those who have escaped from poverty have no escape from these. What makes life bearable is love-to love, to be loved, and even after death or parting-to know that you have loved and been loved."
Life Lessons to Learn from Vikram Seth
There are many life lessons to learn from Vikram Seth and his critically acclaimed works. As we have traced the journey of Vikram Seth's education, let's delve deeper into the lessons he strives to impart to the world:
Being Unafraid

: Fearlessly voicing his views on the matter of homosexuality and Section 377, Vikram Seth has always emphasised on being unafraid towards expressing your opinions on what truly matters to you. The world doesn't have power over you and your opinions can make a lot of difference.

Be Passionate

: Vikram Seth proved that passion is the ultimate thing you need in life and it can help one in achieving anything they desire. Losing one's passion can result in the world losing a great mind. Thus, you must always pursue your passion against all odds.

Never Giving Up

: Despite the world not accepting him with his very first work, Seth wasn't unnerved by it and worked hard to emerge triumphantly and the world ultimately bowed at his fresh take on writing and storytelling.
"The thing about inspiration is that it takes your mind off everything else."
List of Prose and Poetry
Here is the list of all the prose and poetry written by Vikram Seth.
Novels
Poetry
The Golden Gate (1986)
A Suitable Boy (1993)
An Equal Music (1999)
Mappings (1980)
The Tale Of Melon City (1981)
The Humble Administrator's Garden (1985)
All You Who Sleep Tonight (1990)
Beastly Tales (1991)
Three Chinese Poets (1992)
The Frog and the Nightingale (1994)
Summer Requiem: A Book of Poems (2015)
A Doctor's Journal Entry for August 6, 1945
We hope that through this blog, you are familiarized with Vikram Seth education, achievements and his consistent support towards the LGBTQ community. A strong zeal and passion are the recipe to steer towards one's dreams. At Leverage Edu, we aim to ensure that you get the best quality education to achieve your aspirations and make informed choices in actualising your dream career! Sign up for an e-meeting with us today!