'tis the season to be jolly, but you can't quite keep up with the happiness when you are thousands of miles apart from your loved ones. When you do embark on the journey of fulfilling your dreams of studying abroad, you miss out on all the get-togethers on holidays and birthdays. Feeling homesick is normal, but here's what we thought to bring to you this Christmas – a list of unique traditions that universities across the globe follow for Christmas!
What can you do for Christmas while studying abroad?
High-ranking universities are famous not only for their education but also for their internationalism. Internationalism means how welcoming the university and the campus is to students from international backgrounds. While the universities do their best to lighten up your mood during Christmas, you can celebrate with your spirit in these ways-
Put together a small Christmas tree available in your nearby supermarket and decorate it with ornaments close to your heart. For example, you can attach your family photos, souvenirs from friends back home, etc.
Celebrate with a friend's family who stays near the university. You will feel closest to your family in this way.
Christmas is not just special due to decorations in your home. Malls, streets and important buildings are decorated beautifully for the passers-by to look into and click some photos. Moreover, you can explore the city and get a hold of some of the majestic Christmas trees and Santa!
You can also volunteer for campaigns or NGOs that help the needy celebrate Christmas. That way, you get to be nice, just how Santa likes it.
It's Christmas and you must not miss the ice. Create snowmen, play with snow and even go ice-skating with your friends. It's going to be a warm Christmas, however cold it gets.
Apart from these, you can create your own traditions with your friends that you will cherish for life!
Unique Christmas Traditions at universities
Universities in the UK, USA, Canada and Australia celebrate Christmas with grandeur to make international students feel at home.
Christmas by the Beach in Summer? Yes, that's how Australia celebrate this season!
Let's have a look at some of the unique Christmas traditions at universities-
Harvard University
Harvard University makes into the top 5 universities in the world and also the list of the most unique traditions for Christmas. The Christmas Revels is a 50-year old Christmas tradition run by the Harvard Box Office. If you are in the mood for festive singing, drama and dance, then this production is just for you. Harvard held the event on 23rd December this year.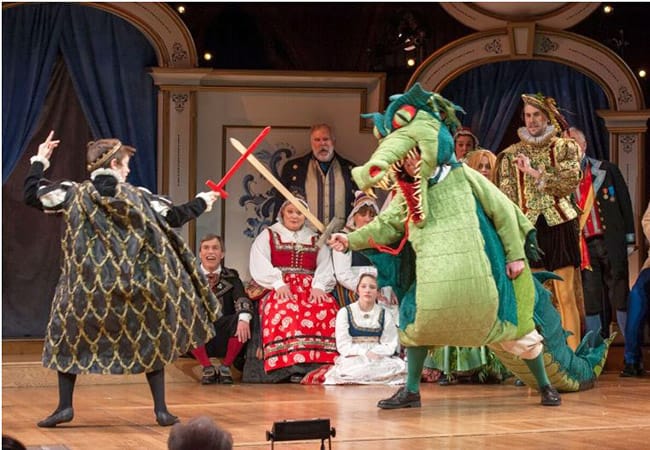 Texas Tech University
Texas Tech takes the Christmas glow more seriously than any other university. More than 25,000 lights are lit around the 18 buildings on campus, along with a lighting ceremony. So, you can enjoy the bright lights for a whole month from 2nd December to 1st January. Truly a lit month with a snowy Christmas and happening New Year's eve!
Whitworth University
Get into the spirit of a music festival because Whitworth is here to create a buzz! Whitworth University in Washington has been entertaining international students with their concerts and is here this month to pump you up for Christmas. Christmas carols and choir vocals- a two-night festival you shouldn't miss.
If you are from Whitworth University and want to attend in person, book your tickets from here!
Northwestern University
What's a Christmas tradition if not covered with the sweet Christmas carols! Northwestern University continues the tradition of holding a Festival of Lessons and Carols. All you need are readings and musical gems about Christmas with a cuppa hot chocolate. This year, the Festival of Lessons and Carols will be held on December 23rd at the Alice Millar Chapel, and you can enjoy this festive tradition all for free.
Northwestern University Festival of Lessons and Carols
Oxford University
Oxford is knowns for its traditions and if you are an Oxonian, get ready to be blown away with this unique Christmas tradition! The university celebrates Christmas with Nepotists Carols each Christmas. Cosy and cold weather with students gathering in the common hall singing the festive carols and sipping on mulled wine makes for the perfect Christmas!
Stanford University
If you are from Stanford University, you know how the university does not have a mascot. Well, the Stanford Tree is the closest and the cutest mascot Stanford can ever get! Students are selected and they design and dress up like Christmas trees. So, be prepared to either greet your fellow students as Christmas Trees or smile at one on your way to classes.
We know that holidays are the particular days where you miss your desi family back in India. But on the other end, you get to explore a whole new part of the world draped in the Christmas spirit. Red, green or white- your own unique Christmas tradition will make your December bright!