Transferring to a different university is a major decision. Many students transfer to a different university because they have been accepted to their desired program or because a spot at their favourite university opened up. Whatever the reason may be, all major universities in the UK accept transfer students. If you are someone looking to level up and bag your dream university then here's how to transfer universities in the UK!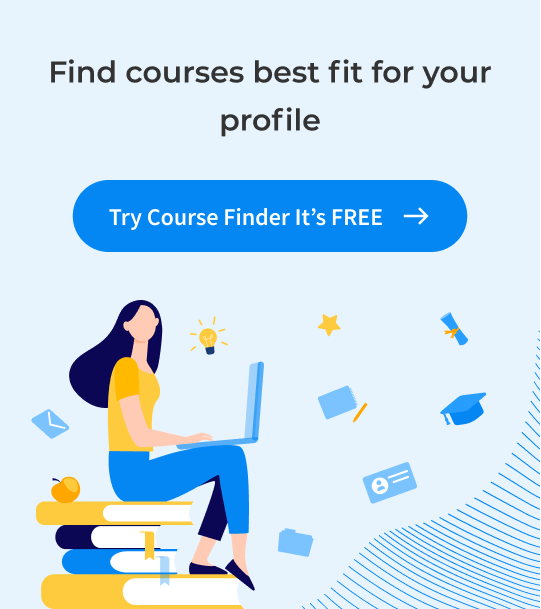 Must Read: Top UK Universities Every Football Player Must Check Out!
What is the Procedure for Transferring Universities in UK?
Transitioning from universities to the UK is not an easy procedure, the acceptance rate for transfer students is extremely low, and only a handful of students are accepted every year. all transfer applications are made through UCAS and follow the normal deadlines set by different universities. However, the transfer process for UK universities is also determined on a case-to-case basis and depends upon the course. For instance, at King's College London, for certain programs like dentistry, students have to apply directly to the university rather than through UCAS.
Let's look at the general process for how to transfer universities in UK:
First, you will need to identify a course that you want to study at another university. Once you've chosen the course you'll be studying, you'll need to talk to the admissions team, whether at your current or potential new university. You can also contact our Leverage Edu experts at 1800 572 000 to understand the application process in detail.
The university transfer process will vary depending on the university, it will also depend on the progress of your current course of study. Students can apply for a transfer in the first, second (in a 3-year program), or third year (in a 4-year program) of the program. Most universities do not allow students to transfer for the final year.
Students must compile all the required documents such as academic transcripts for the previous year(s). The prospective university may require the student to submit brief information about the subjects. Once you have submitted all the documents such as the online application form, SOP, LOR etc; the university may hold an academic interview. 
Also Read: What are the Requirements to Study in UK
Why Do Students Transfer?
Students decide to transfer for all sorts of reasons such as
The course does not meet their expectations because of personal considerations such as family illness and the need to be closer to home. 
Some students are just unhappy with the courses or want to "transfer" to a university they think is the best.
Students may go to transfer universities due to the high cost of studying and living. 
Students shift universities due to personal reasons like the need to be close to family, and friends or because the culture of a specific university is not for them.
Make your Test Scores Skyrocket with Leverage Live
How to Apply for Transfer in Universities in UK?
Here's how you can transfer universities in UK:
Do Research and Check Course Availability
The most important step in transferring universities in any country is to check the availability of a course or desired program. Students can choose to apply either during the first year or directly for 2nd or 3rd after completing a portion of their studies at the current university. Universities consider documents like previous mark sheets, semester grades, and your overall profile for the program.
Fill out the UCAS Application
If one or more universities you contacted inform you that they will officially review your application based on the information you have provided, then you must:
Fill out the UCAS form or apply directly to the university 
Specify the year of entry, you must indicate that this is an entry point of 2 (or 3 if it is) when you input your course option.
Students will still have to pay for the processing of their application and the same rules apply to all other applicants regarding adding choices, changing choices, and the amount you pay.
Submit all the documents to provide proof of eligibility for the course such as academic transcripts, SOP, LOR etc
Must Read: Universities Issuing CAS Letters Under 2000!
Is Transferring to a New University Worthwhile?
If you're having a hard time at your college or chosen course, then relocating to college is a good idea.  Transferring universities comes with its own costs and benefits; students should consider a transfer if they are getting their desired course and if the prospective university offers better placements, and job opportunities and has a better reputation for the chosen program. The best way to decide is to brainstorm the idea with professors, friends, families or educational counsellors before taking the big step.
Financial Ramifications For Students
Even if it seems self-evident, you must remember to notify student finance about the change in circumstances. Depending on the specifics, this may entail starting a new application for finance, which, if you apply late in the day, may entail resubmitting financial information and other documents they require. If you apply to finish your degree elsewhere without repeating or restarting a year, your financial eligibility should not be affected.
If you apply to start or repeat a year elsewhere, your "gift" year of funds will be used. Everyone only gets one year of gifts, so plan accordingly. This suggests that you must be assured that changing universities/courses is the best option for you. If you're hesitant or undecided, talk to your present university about suspending your studies for a year – you can suspend your studies while also holding a delayed offer to give yourself more time to make the best option.
Must Read: UK Universities that Offer Paid Internships
Eligibility To Transfer To A New University
Before the application available time of their application term, an eligible transfer applicant must have graduated from high school. For example, a student registering for the fall semester must have graduated from high school before January 15 to be eligible for transfer.
By the course requirement deadline, transfer applicants must have completed the course requirements for their selected major. To find out what courses are required for your desired major, look at the course requirements by the major chart. Students applying as part of the dual degree engineering or regents engineering pathway programs must follow a particular set of course requirements.
All former institutions or universities must provide an authentic transcript (domestic and international). In addition to the official college transcript, applicants who attended a college or university outside the United States must present a foreign credit evaluation.
All transfer applicants must provide proof of English proficiency. Students can meet this criterion by submitting an official transcript demonstrating that they have completed two English Composition courses (totalling six semester credit hours).
Also Read: How to Study in Glasgow?
Personal Statement
Along with your application, you will be expected to provide a personal statement that must fulfil the same criteria as other applicants. Some people prefer to put information on why they want to transfer here, however admissions staff will frequently inquire about this and send it on to the appropriate person(s) separately.
This is your chance to show them how you've made the most of your year and persuade them that you're the type of student they want at their university. Different people use different techniques here, with some focusing on the university, especially if they are only applying to one, and explaining why the characteristics of that course appeal to them.
What is the Transfer Student Acceptance Rate?
You might believe that having a few courses under your belt will help you get into a new university but this is often not the case. Transfer admissions can be significantly more competitive in some cases. Discover how the transfer admittance rate compares to the first-year admittance rate at your preferred university. This will give you a better idea of your chances of admission as a transfer student.
You can also improve your chances of acceptance by maintaining a high-grade point average. It is one of the most important factors in deciding whether or not to accept a transfer student.
Must Read: Scholarships for Indian Students to Study in UK
Will Your Credits Be Transferable?
Whether or whether your credits will transfer to the university you're contemplating is maybe the most critical question you should ask yourself. A class that counts toward your major at one university may not count toward your major at another. That humanities class you took last semester might gain you elective credit, but it might not count toward your new university electrical engineering major.
Before committing to another program, make sure you check to see whether and how your credits will transfer.
Also Read: Why Do Indians Prefer to Study in UK?
UK Universities That Accept Transfer Students
Here's a list of transfer universities in UK for students to consider for January 2023:
Must Read: Which UK Universities Accept Transfer Students?
FAQs
How do I transfer from one university to another in UK?
If you want to transfer between years, you should apply to the new university through UCAS, selecting which year of the course you want to start. Accept your offer of a place and discuss your departure date with your tutor or department head.
Can students transfer universities in UK?
If you believe your current course isn't quite right for you, you can transfer to a different one, either at the same university or at a different university or college. The transfer process varies by university or college, as well as by course.
Can I transfer to another university after my first year UK?
If you do well in your first year, you may be able to transfer directly into the second year of another similar course. After January, you can begin to investigate what is available to transfer to with the credits you will have at the end of the year. Whatever you do next, you will have something to offer.
This was all about how to transfer universities in the UK. Want to transfer to a UK university in January 2023? Sign up for a free counselling session with Leverage Edu and clear all your doubts.