Priyanka Kanwar is a famous name among all the leading female entrepreneurs of our country. She is an inspiration for millions of young female entrepreneurs who wish to embark on a journey of their own. Priyanka Kanwar is an alumnus of renowned schools – Oxford, Yale, and LSE. She is the Co-Founder and CEO of Kite, a Fintech Company based in Delhi. The idea of Kite struck her when she was conducting her thesis on the "Impact of Direct Benefit Transfer in India". This blog explores the success story of Priyanka Kanwar, CoFounder, and CEO of Kite.
The Rise of M. Night Shyamalan and his Movies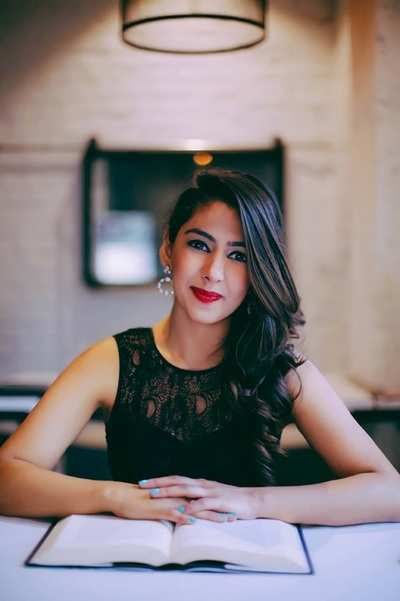 Priyanka Kanwar's Education Qualification
Priyanka Kanwar completed her undergraduate studies in Economics, Law, Philosophy, and Political Science at the University of Oxford. She further went on to pursue her postgraduate studies in Political Science and Government from the London School of Economics and Political Science. She worked as a fellow research assistant at Yale University from 2011-2015 under the Department of Economics.
Craving some coffee? Then have a cup and read our blog on Matt Chitharanjan and Namrata Asthana, the Brewers of Blue Tokai
Priyanka Kanwar's Early Life and Career
The idea of Kite struck Priyanka while she was working on her thesis project at Yale. Upon completing her graduation from LSE, Priyanka Kanwar worked for Accenture as a Management Consultant/Analytics. She has also worked with HSBC Bank as a Global Market Operation Intern and with The Economist as a Corporate Research Network Associate. Her work experiences helped her in launching Kite, one of the most successful Fintech companies in the country.
Read our trending blog on Vivek Gambhir, CEO of Boat
The Rise of Kite
Kite was launched in February 2017 in Delhi. The rise of Kite can be accredited to the need for a modern overhaul by Indian finance. Priyanka Kanwar believed that the Indian economy was based out of an old-school tech and confined within four walls. This further limited the access to basic financial opportunities and hence, Priyanka realized the need for a better finance solution to support the entire finance ecosystem and offer them the correct support for growth.
In an interview when she was asked about the challenges she faced while launching her startup, she responded saying, "When you are running a company, every single day throws up a new, unexpected challenge. From dealing with micro-challenges like ensuring fully agile tech execution to macro ones, like building enough credibility to strike the right deals with established partners, I am constantly on firefighting mode. However, looking back, the biggest challenge that I have faced as an entrepreneur has been proving to myself that I could take on a task as risky and massive as this, and successfully translate our vision into reality. Jumping into an extremely hard-to-navigate industry like finance, as not only a first-time entrepreneur but as a complete industry outsider, is emotionally, mentally, and physically exhausting — you have to be ridiculously relentless. There have been many moments where I doubted myself as a young entrepreneur (and even dealt with founder insomnia!), but I'm glad I got through the lows stronger than ever before."
Must Read: Abhishek Poddar, Co-Founder, and CEO of Plum
The Success Story of Kite
The success of Kite can be credited to the continuous hard work and sheer determination of CEO and Co-Founder Priyanka Kanwar. Since its launch, Kite has processed around $70 million of transactions and also served the needs of 110,000 users from around 1,200 cities. It has built around six million data points of financial identities. Kite has also collaborated with several globally recognized service providers, like Visa, Mastercard, and RuPay.
Ahh! Don't miss out on our blog on Sameer Nigam, Founder of PhonePe
In addition to these, Kite has also partnered with a host of top financial and B2B institutions. These institutions provide Kite's clients with access to a range of other solutions. Kite has signed agreements with several of the 10 largest banks intending to aim to solve the distribution needs of established banks through Kite's modern and accessible financial solutions. With the help of these partnerships, Kite has access to over 40 million merchants globally and provides the opportunity to scale.
Relatable Reads
This was all about the CEO and Co-Founder of Kite, Priyanka Kanwar. Hope you found this blog insightful. If you also want to pursue higher studies from a prestigious university abroad and need help with the cumbersome application process, get in touch with our Leverage Edu experts for assistance at every step of your application! Sign up for a free session with us now!