Priyanka Gill is a successful entrepreneur, journalist, and angel investor currently based in London, UK. She is the founder and CEO of POPxo and currently serves as the president and co-founder of MyGlamm. POPxo is one of the largest digital platforms for women focused on creating a safe and empowering space for their viewers. They own a total of 43 million active users and 250 partner brands. In the year 2020, her life came full circle after the successful merger with MyGlamm. She is also passionate about modern Indian art. As an angel investor, she has backed several early-stage tech startups and food concepts, including London-based Bea's of Bloomsbury, Raptor, and Campanja. Let's take a look at Priyanka Gill's entrepreneurial journey in this blog and how her mission is to create quality content that speaks to women, instead of talking down to them!
Also Read The Success Story of Dhruv Shringi and His Entrepreneurial Odyssey, Yatra.com!

Credits: License India
Priyanka Gill: Early Life and Career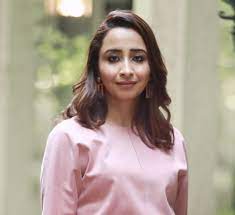 Priyanka Gill was born and brought up in a small village in Punjab India. At the age of 6, she began her schooling at an all-girls boarding school, Convent of Jesus & Mary Waverley in Mussoorie. She completed her schooling at yet another all-girls boarding school Vidya Devi Jindal School, Hisar, and attended Lady Shri Ram College, New Delhi to study English Literature. She is currently pursuing her Global Executive MBA at Columbia and London Business School. She found this perfect opportunity to consolidate and reflect on her journey so far, learn skills and concepts with a steller peer group and make meaningful connections. As this is her part-time degree, she gets to apply new knowledge and skills in real-time every day at POPxo – Plixxo, and MyGlamm.
Meet Priyanka Kanwar, Co-Founder and CEO of Kite
The Making of a Storyteller
In 2001, she graduated, got married and moved to London, and started as a freelance writer. Her 20s were a whirlwind – hosting charity and art events, contributing to and ending publications, investing in early-stage companies, and Modern Indian Art with a busy family and social life as the hectic backdrop. Priyanka Gill began her career as a journalist, contributing to some of the big brands in the industry like The Independent, The Guardian, Travel & Leisure, Vogue India, Grazia India, and Hello India. She also served as an editor for Harper's Bazaar India. In 2015, She was the editor of the Indian edition of the Mayfair Times.
The Rise of M. Night Shyamalan and his Movies
Becoming an Entrepreneur
Her love for writing coalesced with entrepreneurship as began her own blog Estylista which is now popularly known as POPxo. In 2014, She moved back to India to launch POPxo, envisaging her business as a safe and engaging community helping Indian women lead their lives. The breakthrough of influencer marketing in India seemed imminent. So, she began building a tech-enabled platform to leverage this massive opportunity. In 2017, Plixxo was launched. It nurtured India's first generation of influencers. 2020 was a turning point and a landmark year, POPxo-Plixxo merged with My Glamm – India's leading beauty conglomerate. Three impactful brands came together as one amazing company. While continuing being a Founder & CEO, she joined as Co-founder & President.
"It's been a roller coaster. I believe that my challenges as an entrepreneur are the same as any male entrepreneur. For all entrepreneurs, male or female, it's a difficult journey; it's stressful and fun at the same time. Also, I feel having a family behind, which means work-life balance is a myth but I am really having a good time."

Priyanka Gill
Meet Matt Chitharanjan and Namrata Asthana, the Brewers of Blue Tokai
TiE Board Member
The TiE (The IndUS Entrepreneurs) is the world's largest entrepreneurial organization that helps entrepreneurs through mentoring, networking, education, funding, and incubation. Priyanka Gill describes, "As a board member of the TiE Delhi-NCR chapter, I look forward to working with an amazing team and industry leaders to help turbocharge the Indian startup ecosystem by making it more equitable, diverse, and representative."
Priyanka Gill's Charitable Contributions
Over the years, the owner and founder of MyGlamm has been actively involved with several charitable organizations. She even was the co-chair of the Pratham Gala in 2009 & 2010, raising over GBP 3 million for the charity. In 2011, as co-chairs of the Hare Ball, Michael Van Clarke and I raised GBP 3,00,000 for Great Ormond Street Hospital. Gill was the co-chair for the Akshaya Patra Gala in 2014. From 2017 – 2019, she served as an advisory board member for the Savitri Waney Trust. She has also been the patron of the British Asian Trust. She has hosted several events at Missoni and Fendi to raise funds for charitable causes. 
Meet Vivek Gambhir, CEO of Boat
Priyanka Gill's Investments in Crypto, Angel & Modern Indian Art
With blockchain, she and her team are at a new frontier in technology that is having an immeasurable impact on our digital lives.
Priyanka Gill said, "As an advisor to ground-breaking companies like Polkarare and a seed investor in Kalamint, I am learning so much. A parallel world is in the making – exciting times!"
As an angel investor, she has advised and supported several young companies in the hospitality, technology, and media sectors including Bea's of Bloomsbury (food and hospitality, acquired by an American buyer), Raptor (industrial supplies marketplace, ongoing), Sound-out (audio-branding, on-going), Lluster (home goods marketplace, acquired by FAB). She continues to mentor and advise founders with a special interest in supporting female entrepreneurs.
There is something special about seminal works of modern Indian artists like Tyeb Mehta, S.H Raza, MF Hussein, and F.N Souza. She built a collection that at first was overlooked by mainstream collectors but ultimately was profitably sold at Christie's first auction in India.
Get to know Viswanadh Kandula, the Co-Founder and CEO of MiVi
Priyanka Gill's Awards and Recognitions
"No matter how big the dream, you only fail when you stop trying." – Priyanka Gill, Owner and Founder of MyGlamm and PopXo:
2015: FICCI Flo – Power to Empower Award
2016: Nominee – Women Ahead Award, The Economic Times Startups Award
2017: ET Now Leaders of Tomorrow, Young Woman Entrepreneur of the Year
2018: CNBC Young Turks Conclave – Young Business Women Awards
2019: BW Businessworld 40 under 40 award
2020: 100 Technology Leaders, Impact
Building POPxo: A Business of Content
"If you have an idea, just take a shot! Just having a plan doesn't make anything happen ever. The key is to take the first step, then the next, and the next. If you don't stop, then you'll actually succeed!"

Priyanka Gill
Building a Healthy India with Rohan Mirchandani, founder of Epigamia!
Priyanka Gill's journey to start digital media company POPxo all stemmed from her passion to create content that women enjoyed reading. Her advice to budding entrepreneurs is to follow their passion and keep on simply doing it. For more inspirational write-ups, keep reading Leverage Edu blogs and articles!