From pursuing BBA at The International University, Missouri, USA, to becoming an honourable part of Impact 50 Most Influential Women of 2018, 2019 and 2020, the journey of Pooja Jauhari is truly inspiring. A woman with rock-solid work principles and ambitions in life, Pooja Jauhari is a perfect role model for young entrepreneurs and. Let's find out what went behind the making of Pooja Jauhari from a regular BBA student to a successful entrepreneur!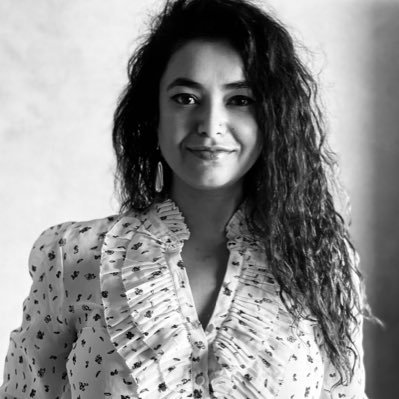 Who is Pooja Jauhari?
Pooja Jauhar is the Chief Executive Officer (CEO) of The Glitch for the past 8 years, which is India's leading digitally-led advertising and creative agency. Previously before becoming the CEO at The Glitch, she was the Vice President- Client Strategy & Engagement. She founded Seat At The Table, an organisation that provides investment and advisory to professionals and companies. Its aim is to widen the scope of opportunities in the most unbiased and inclusive way. In a career spanning over two decades in advertising and marketing, she has worked in Hindustan Unilever Ltd. and Femina among many others. Her expertise and dedication have made her the successful entrepreneur she is today. Pooja has driven Glitch's Vision to work with ambitious organisations like Netflix, Unilever, LinkedIn, and Diageo, to mention a few, and has built a gender blind inclusive organisation with a 50:50 ratio of men and women at all levels, including leadership.
Grab some hot tea and read The Inspiring Story of MBA Chaiwala a.k.a Prafull Billore!
Early Life and Education
Born in a regular household in a town in Maharashtra, Pooja Jauhari received her early education from New Era High School, Panchgani. In 2002, she went to the USA to pursue her career in Business Management. She studied BBA in Advertising from The International University, Missouri, USA. Her hard work and determination towards her career can be witnessed from her professional journey. In 2003, she interned at Wunderman Thompson, which ended in December 2005. Her BBA ended the same year, beginning her career in Marketing and Advertising.
After Pooja returned to India, she started working with Hindustan Unilever Ltd. as a Brand Assistant, in Mumbai. In 2007, she joined Contract Advertising as an Account Supervisor. Her expertise was enhanced in the media industry as well with her later associations. She worked for DNA: Daily News and Analysis and later for Femina India as a Brand and Marketing Manager.
Meet the CEO Captain Raghu Raman Mentoring the World with His Army Lessons
Creating The Glitch
While working at Femina, Pooja Jauhari met Varun Duggirala and Rohit Raj who started The Glitch in 2009. At the time, it was a very small startup in a little shop at Versova. However, the passion of the initiative captured Pooja's attention and she decided to be a part of the company with less than half of her salary at that time. She even declined her job offer from L'Oréal that she got at that time.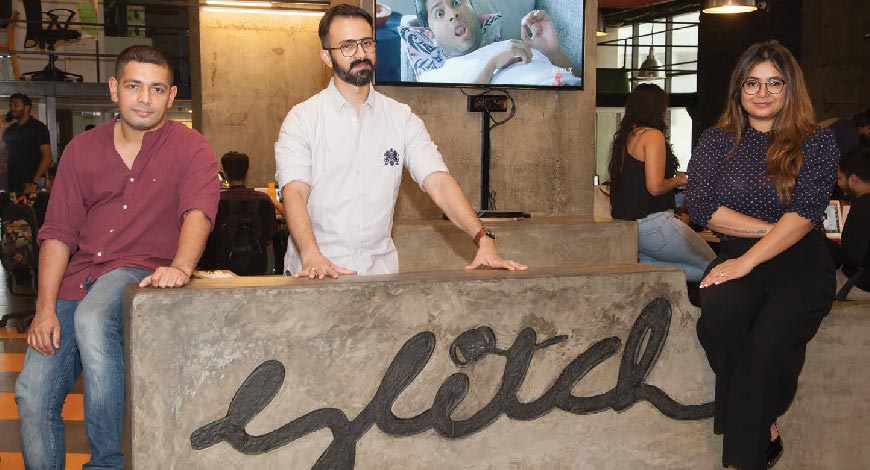 Finally, after all her hard work and sacrifice post her tough decision, in 2013 she became the Vice President at The Glitch. After almost 3 years, in 2016, she became the CEO of the company. The company was acquired by WPP later which boosted the company's growth. Some of the highly famous and renowned clients of the company include Netflix India, LinkedIn, Nokia, Lakme, Ponds, Royal Enfield, Close Up and other big names in the list.
Read our top reads on Vasundhara Patni, Founder of Kiro Beauty
Recent Developments
In 2020, WPP announced the integration of The Glitch and VMLY&R which will make the brand a part of the nearly $1 billion global VMLY&R network, employing over 7,000 people across 75+ offices across the world. These include 3 offices in India, based in Mumbai, Delhi and Chennai. Despite the peaked status, the company continues to strive to create a progressive and inclusive workspace through its hiring and policies. The focus on strategic, GenZ oriented as well as innovative content is central to the company's vision. They have launched the content division.
Other Initiatives
Simultaneously, Pooja founded her own organisation, Seat At The Table, which provides business opportunities to entrepreneurs and professionals through an unbiased, gender blind and inclusive mechanism and workspace.
Meet Pari Choudhary, the Founder of Bunaai
The Success Mantras to Learn from Pooja Jauhari
A CEO always has huge shoes to fill, and the tasks that await Glitch's newly chosen CEO will be nothing short of herculean. Pooja Jauhari, on the other hand, has her own set of mantras that she feels will drive her ahead of any difficulties. Let's have a look at some of her secret success mantras:
1. Always Plan Ahead of Others
Every industry in the economy changes on a daily basis, and Jauhari's business or corporation is no exception. She emphasised that she is constantly on the lookout for ways to ensure that they are ahead of the competition in terms of service innovations, talent acquisitions, technology solutions, and business delivery. Furthermore, she emphasises the need of continuing to innovate and attempt new things, or else progress would stall.
2. A Team that Works Well Together, Tends to Stick Together!
The second success mantra from her treasure was on the subject on which she had spent the most time working. She emphasised the significance of ensuring that the leadership team had a clear path for their own growth as well as the company. The importance of a motivated workforce that operates with crystal clear clarity cannot be overstated.
3. Try Something New Everyday!
Variety is the most important fuel for Pooja Jauhari and her team as a creative group. The joy and excitement of attempting something new – novel methods to operate in e-commerce, a technological innovation that alters the way customers engage with a business, or just generating better content – is vital.
4. Fail Quickly & Move to Larger/Better Things
Pooja Jauhari explained that The Glitch is a fail-fast organisation, which stems from their desire to do things differently. As the company's CEO, this is both a task and a motivator. The need to push her team while also supporting and leading them to develop scalable go-to-market business solutions.
5. The Value of Recognition
Pooja Jauhari mentioned in one of the interviews that they had been horrible at our own public relations. Her firm has collaborated with some of the industry's largest names and companies, including Netflix, ICICI Bank, Lakme, Lays, Cornetto, Kurkure, WWE, and others. Having stated that, despite working with these well-known businesses, they seldom enter their work in prizes. They always put the money back into producing something new, whether it was a new prototype or a new tool. However, as the firm grows, recognition in the form of awards and media interviews only encourages and drives the staff to work harder.

Here are some Golden 10 Leadership Lessons to Learn from Elon Musk
So this was all about the bold and successful entrepreneur- Pooja Jauhari. If you're one such person who believes in going a little extra mile to earn your share of success in life, then we have the right guidance for you. Connect with Leverage Edu today and make your own success story by studying abroad.