A unique combination of art, science and technology, Marketing is an ever-evolving and thriving career field and discipline of study in the digital world. It is one of the hottest areas of study for those inclined towards emerging media platforms and the increasing scope of marketing in the world! Are you studying a degree in this field and want to keep yourself updated with the latest trends in the arena of marketing? Then, listening to podcasts on marketing can help you learn unique tricks as well as emerging trends in this field! Confused about which podcast to choose? Worry not, in this blog we bring you some of the best podcasts for marketing students.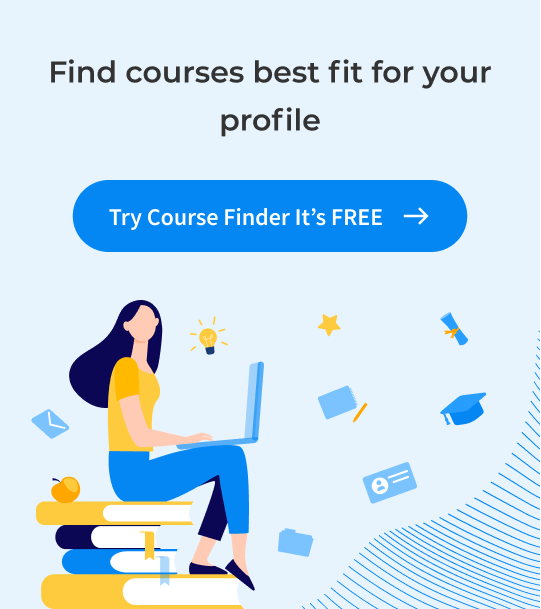 The 20 Best Marketing Podcasts 2023
Here are the most popular 20 best Marketing Podcasts of 2023:
Marketing Over Coffee
Marketing School Podcast
The Search Engine Journal Show
The Gary Vee Audio Experience
This Old Marketing
The Digital Marketing Podcast
Experts on the Wire
The Marketing Scoop by SEMrush
Everyone Hates Marketers
Perpetual Traffic
Online Marketing Made Easy
Call To Action
Social Pros
The Marketing Book
Duct Tape Marketing
The Tim Ferriss Show
Growth Mapping Podcast
Yours in Marketing
Copyblogger FM
Paper Planes Marketing Podcast
Let's get to know more about these popular marketing podcasts and what they aim to explore in the arena of marketing!
Marketing Over Coffee
Marketing Over Coffee is a must to add to your listening list for best podcasts for marketing students. Hosted by John Wall and Christopher Penn, it features detailed discussions of varied aspects of marketing and explores the key trends in Marketing and Technology in the digital world. Each episode encompasses useful marketing tips and strategies which are only discussed outside of the office with brainstorming over the best ideas to utilise to make the most of marketing opportunities!
Marketing School Podcast
One of the most beneficial podcasts for marketing students, the Marketing School Podcast is hosted by world-renowned marketing experts Neil Patel & Eric Siu. The hosts share their top lessons in digital marketing as well as work through the essentials of actionable marketing. It is generally 5-10 minutes long per episode and thoroughly covers a wide range of Marketing concepts from SEO and Content Marketing to Social Media and Conversion Optimization and more!
The Search Engine Journal Show
A specialised SEO podcasts in our list of marketing podcasts, The Search Engine Journal Show is focused on content marketing and social media marketing and talks all about SEO, PPC and various other digital marketing concepts with the best industry experts. It is hosted by Brent Csutoras, Danny Goodwin, and Loren Baker.
The Gary Vee Audio Experience
A renowned entrepreneur and best-selling writer, Gary Vaynerchuk hosts a podcast on business and marketing which has some of the best content on marketing as well as keynote speeches, interviews and interesting conversations. It is one of the best marketing podcasts to keep up with the new trends and learn how to innovate in the digital era!
This Old Marketing
As part of the Content Marketing Institute Podcast Network and hosted by Joe Pulizzi and Robert Rose, This Old Marketing is one of the top podcasts for marketing students. Pulizzi and Rose are amongst the famous content marketing experts in the world and they discuss the latest trends in content and digital marketing in each episode along with providing tips on how businesses can market their content effectively. It is a compelling, entertaining and insightful podcast to add to your listening list and learn the nuances of content marketing in a fun manner.
The Digital Marketing Podcast
Hosted by Daniel Rowles and Ciaran Rodgers, The Digital Marketing Podcast is another key mention in our list of top marketing podcasts of 2020. It explores everything on digital marketing and is one of the best learning resources and advert-free podcasts to listen to in order to understand the latest news, strategies and techniques to adapt in digital marketing.
Experts on the Wire
If you are just learning about SEO and Digital Marketing, Experts on the Wire (An SEO Podcast) is the right one to begin with. It features SEO experts, business, growth stories on content marketing as well as talks about the tools, strategies and tactics for SEO in the ever-evolving digital world!
The Marketing Scoop by SEMRush
Hosted by SEMrush, one of the renowned digital marketing applications, this specialised marketing podcasts digs dip into content and SEO marketing and discusses new trends as well as features conversations with various industry experts. The podcast has its own success story special in which it unravels the marketing strategies and stories of famous brands like IKEA, Vodafone, etc.
Everyone Hates Marketers
For those who are fed up with the same-old marketing tactics, Everyone Hates Marketers brings forward aims to put forward the best practices in marketing as opposed to shady marketing techniques. Hosted by Louis Grenier, this freshly percieved and unique podcast will make you aware of bad marketing practices that can harm your business. It is one of the popular podcasts for marketing students as it emphasises on actionable marketing and effective techniques which can lead to long-term positive results and profits.
Perpetual Traffic
Produced by DigitalMarketer, Perpetual Traffic is a weekly podcast on marketing hosted by Ralph Burns and Amanda Powell. The hosts explore the latest strategies for marketing your business through paid traffic. It features real-life experiences shared by successful businessmen who overcame all challenges by using the best practices for marketing and advertising. It is one of the major podcasts for Marketing students keen about paid marketing and its associated features and latest trends.
Online Marketing Made Easy
Ranking among the top podcasts for marketing students, the Online Marketing Made Easy is the podcast you need to up your level in online marketing. Hosted by one of the leading online marketing experts, Amy Porterfield, each episode of this podcast features step-by-step guides and short master classes on marketing to help you in identifying and using the best strategies to make your business successful using digital marketing.
Call To Action
One of the popular podcasts for marketing students, Call to Action is one of the reliable podcasts for tricks related to marketing and advertising. This weekly podcast features interviews with the top professional experts in digital marketing, who share their own experiences and stories of success with different marketing tactics which you can apply for your own business.
Specifically focused on social media marketing and hosted by Jay Baer and Adam Brown, Social Pros takes listeners through the insightful behind-the-scene analysis of hottest trends and professionals working in the realm of social media marketing! If you are looking for podcasts for marketing students, this is a must to add to your list. You will get to know about the social media marketing tools and techniques used by big brands like Ford, Dell, ESPN and more!
The Marketing Book
One of the top marketing and sales podcasts recognised by Forbes and LinkedIn, The Marketing Book keeps you informed of the gradual changes in the world of marketing. Hosted by Douglas Burdett, the show features interviews with authors of books on marketing and sales, thus providing you with a weekly insight on what's trending in the field of marketing and sales.
Duct Tape Marketing
One of the oldest podcasts for marketing professionals, Duct Tape Marketing has been a popular one since 2009 and is hosted by John Jantsch. It unravels the essential features and techniques of various facets of marketing from SEO to word of mouth and content strategy. Jantsch provides listeners with amazing tips and tricks and delves in deep conversations with experts like Neil Patel, Pat Flynn, John Lee Dumas and more!
The Tim Ferriss Show
Created by the international bestselling author and lifestyle coach, Tim Ferriss, The Tim Ferriss Show is not just about marketing but beyond that as Ferriss loves to experiment on anything and everything around him. He talks about marketing and entrepreneurship in the modern era with this podcast and sets out to discover the success tactics of many renowned performers around the world.
Growth Mapping Podcast
Another classic add in our list of best podcasts for marketing students. the Growth Mapping Podcast is hosted by Aaron Agius and Sujan Patel as they set out to unravel the growth strategies of best marketing minds.
Yours in Marketing
'Yours in Marketing' is a digital marketing podcast that can help you level up your marketing game with the trending tips, best strategies and hacks presented by top digital marketers from around the world.
Copyblogger FM
Want to know all content marketing and copywriting? As one of the best podcasts for marketing students especially in content, Copyblogger FM is brought by Tim Stoddart and Darrell Vesterfelt. It is uploaded weekly as the hosts interview the top marketers in content marketing, copywriting, email marketing, conversion optimization, mindset, and much more
Paper Planes Marketing Podcast
Another entrepreneurship marketing podcast you must check out is the Paper Planes Marketing Podcast. It brings interview sessions with the world's top entrepreneurs and marketers and sets out to unravel the trending marketing strategies of the contemporary times.
FAQs

What role do podcasts play in marketing?
Podcasting enables brands to reach a captive audience. With today's mobile lifestyle, the ability to have podcasting on demand allows companies and brands to tell their story anywhere and at any time, which helps to establish authority in your industry and create brand advocates along the way.
Why are podcasts important in marketing?
Podcasts are an excellent choice for a new marketing strategy. Podcasts are adaptable, powerful, and educational. Furthermore, with multiple hosting platforms at your disposal, you can multiply your brand awareness many times over.
What is the primary goal of a podcast?
A podcast can serve many functions, the most important of which is to entertain its listeners. Podcast listeners may subscribe to a podcast for a variety of reasons, including: Hear current event updates and breakdowns. Discover a new topic or industry.
Thus, we hope that these podcasts for marketing students help you learn the essentials of marketing from global experts and in an entertaining way! Planning to pursue a degree in Marketing? Our experts at Leverage Edu can provide you the best guidance in choosing the course and university of your dreams. Register for a free session today!