There are some actors that are known for their most famous roles, while there are some that make every single role they play memorable. Naseeruddin Shah is one such actor who has proved his mettle over the years by displaying outstanding versatility and impeccable style. As he continues to deliver phenomenal on-screen performances after 54 years in the film industry, let us look back at the top 10 iconic roles of Naseeruddin Shah.

Also Read: Know the Phenomenal Success Story of Rajinikanth!
Sparsh (1980)
The movie stars Naseeruddin Shah and Shabana Azmi as a visually impaired principal and a sighted teacher in a blind school, where they fall in love. This is one of the most iconic roles of Naseeruddin Shah, where he impressed the audience with his subtle acting. He also brilliantly epitomized how to handle relationship issues with the visually handicapped. Sparsh bagged the National Film Award for Best Feature Film in Hindi.
Paap se dharti phati, adharm se aasmaan, atyachaar se kaanpi insaaniyat, raj kar rahe haivaan … jinki hogi taqat apoorv, jinka hoga nishana abhed, joh karenge inka sarvanaash … woh kehlayenge Tridev!

Tridev
Bazaar (1982)
Described as a film that "without bending over backwards to prove its artistic content, makes remarkably good viewing.", the movie was based on the predicament of Muslim women in Hyderabad. These women were forced into 'bride buying' for wealthy men from the Gulf countries. Naseeruddin Shah played the role of Salim, a poet in love with a married woman Najma, a character played by Smitha Patil. Shah played a theatrical character whose job was to crystallise the tugs and pull on the others and put them into words. This is one of the roles of Naseeruddin Shah that proves how he can do wonders without stealing the limelight.
Also Read: Top Acting Colleges in the World
Jaane Bhi Do Yaaro (1983)
This extraordinary satire touched every possible social issue prevailing at the time, from land acquisition, bribing, low-quality product usage to public construction. It centred around the journey of two struggling photographers. This was the first comic role of Naseeruddin Shah that everyone loved. His perfect delivery of satirical dialogues and presentations stole the show. For the most part, he kept it genuine and romantic to compliment his goofier companion, Ravi Baswani. However, his humorous side came out in ripples when asked for secret codes or fancy-dressing to participate in the famous Mahabharat stage scene.
Masoom (1983)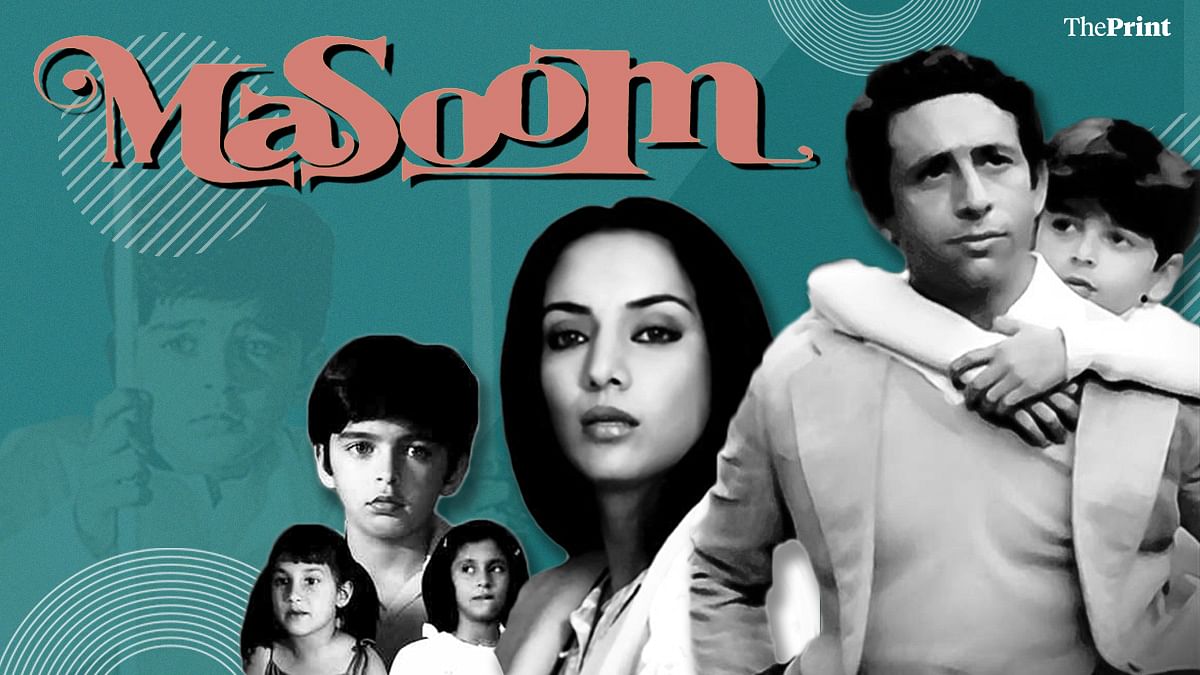 Naseeruddin Shah played the role of a family man. The movie's plot moved from how a family breaks because of an extramarital affair during his early marriage days. While guilt is often portrayed defiantly, in this relationship drama involving a man, wife, and an illegitimate child, an in-your-face approach would not have worked. The excellent, quick-witted Naseeruddin Shah was able to catch on. He brought an honest, good guy quality to a man whose shame and sadness evoked sympathy as he tried to repair the damage and atone for being a guilty husband and unavailable father. Masoom starred Naseeruddin Shah and Shabana Azmi in lead roles with Tanuja, Supriya Pathak, and Saeed Jaffrey.
Also Read: Education of Shahrukh Khan & His Highest Qualifications
Mirch Masala (1987)
This movie intelligently portrayed the oppression faced by women in the rural areas of the pre-independence era. Naseeruddin Shah proved his versatility by performing the role of an arrogant, lewd and evil Subedar (tax collector) who wants to make Sonbai confer to his sexual desires. This is one of the most prominent negative roles of Naseeruddin Shah.
Sarfarosh (1999)
Naseeruddin Shah plays the role of a poet who is secretly an Indo-Pak terrorist, Gulfam Hassan. The movie garnered tremendous popularity and was critically acclaimed. Torn apart between the two countries after partition, he expressed the grief of not being accepted as an insider of the country quite superbly. In this role of Naseeruddin Shah, he built the character with involuntary mystery, charm, and resentment. He successfully played a character that does not deserve sympathy but gets it no matter what. The film's leading actor was Aamir Khan, who played a Supercop, but Shah certainly gave a commendable villain performance.
Kuch hosh nahi rehta, kuch dhayan nahi rehta … insaan mohabbat mein insaan nahi rehta

Sarfarosh
Also Read: How To Become A Film Actor
Iqbal (2005)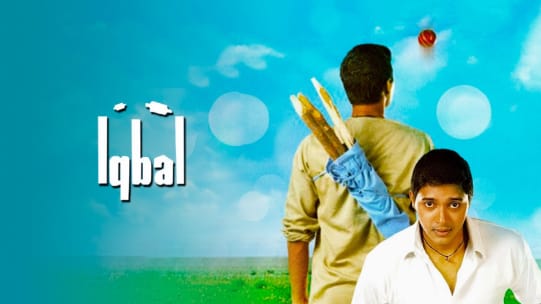 The storyline revolves around a cricket-obsessed deaf and mute boy from a remote Indian village. The boy strives to overcome obstacles by becoming a cricketer and fulfilling his aspiration of playing for the Indian cricket team. Naseeruddin Shah plays a drunk cricketer who surprisingly agrees to train the talented boy and eventually subdues his own alcohol problem. The film secured the National Film Award for Best Film on 'Other Social Issues'.
A Wednesday (2008)
The film portrays an about-to-retire police commissioner describing a sequence of events that unfolded on a particular Wednesday. Naseeruddin played a phenomenal character in this movie. Armed with a cell phone, he was the 'aam aadmi', who decided that terrorism has taken a toll on ordinary lives and takes the law into his own hands. He plays an outraged, anonymous Mumbaikar, beating the system within a few hours with his clever strategy. This is considered one of the most impactful roles of Naseeruddin Shah. His dialogue, "I am just a stupid common man wanting to clean his house," went viral online.
Aapke ghar mein cockroach aata hai toh aap kya karte hai Rathore Sahab? … aap usko paalte nahi maarte hai
Ishqiya (2010)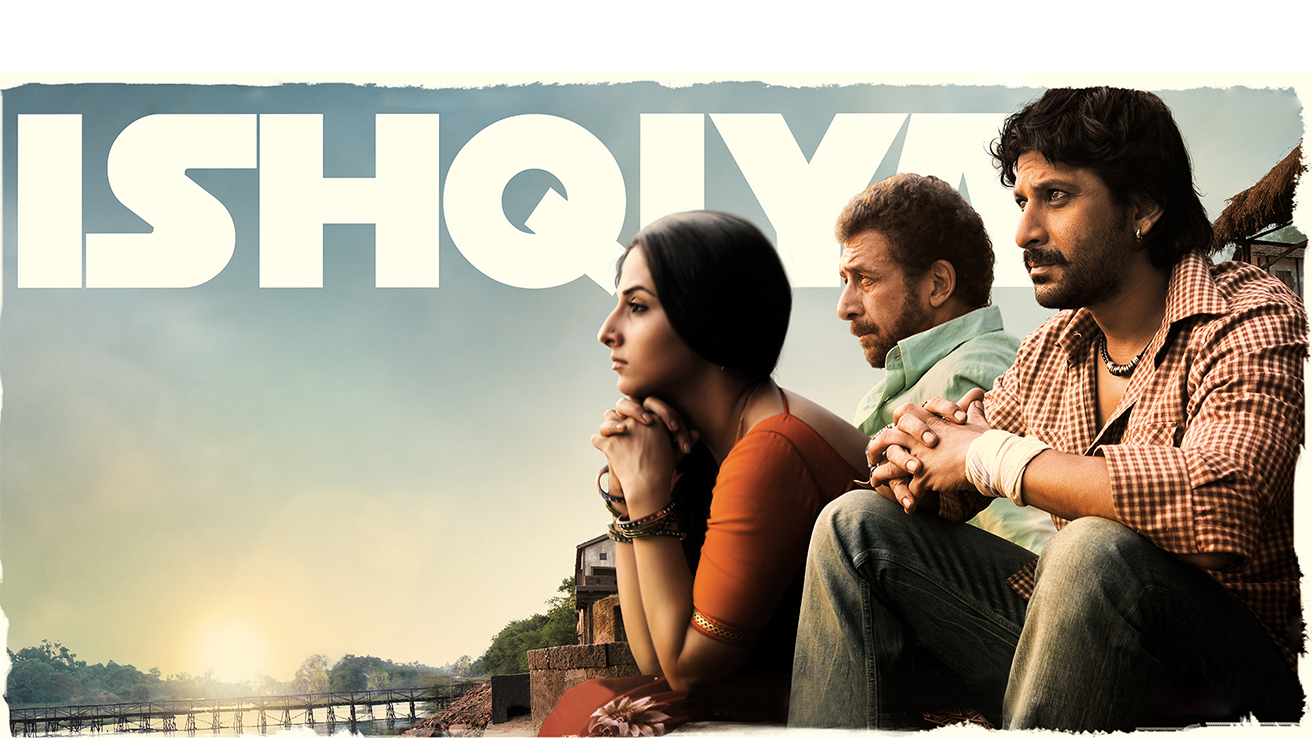 Sharing the screen with the talented Vidya Balan and Arshad Warsi, Naseeruddin Shah embodied Gulzar's beautiful lines to perfection in his nuanced performance as the mild-mannered, old school and lovelorn, Khalu. The seasoned Shah controlled the tone of the scenes of his co-actors.
7 Khoon Maaf (2011)

The role of Naseeruddin Shah was bound to be disliked by the audience. He didn't fail to showcase his brilliance, playing it in a way that portrayed him as equally evil and intriguing. The film was star-studded with Priyanka Chopra, Irrfan Khan, John Abraham, and Neil Nitin Mukesh.
Also Read: 20 Bollywood Stars who Studied Abroad
Which one is your favourite out of these iconic roles of Naseeruddin Shah? Let us know in the comment section below! Stay tuned to Leverage Edu for more exciting content and news updates on Facebook, Instagram, and LinkedIn.