The idea of studying abroad all alone is very scary as well as exciting. The entire process, from imagining to stepping foot on a university campus is actually a long way journey. It is full of hurdles and uninvited circumstances. However, with critical planning and positivity, you can always achieve your dream college. It is also very common to fall for myths when you are an international student. Do not let these fears or myths overtake your dreams. In this blog, we will help you bust a few common myths about international student life.

Myth 1: Overseas Education is Expensive.
The most common thing heard about studying abroad is the heavy cost of admission fees and living expenses. Studying is definitely a costly business to some degree. There are ample scholarships and government aids that help in easing the process of learning. This certainly helps in reducing the financial stress from the students. There are student loans available for meeting the expenses. Therefore it is not a very expensive affair.
Myth 2: Learning the Foreign Language is a Must
It is not necessary to learn the native language of the university you are going to take admission into. Most of the universities invite international students to their courses. Therefore the programs are taught in English only. However, it is beneficial to know a few basic phrases in the native language. This helps in understanding the local culture more and in friendly interaction with the locals.
Check out the Best Foreign Language to Learn
Myth 3: It is Unsafe to Study Abroad
The most talked among the many myths about international student life is the lack of safety abroad. Safety should not be a major concern for students who are trying to get admission abroad. Most of the university campuses have accommodation facilities for international students. The campuses are completely safe and secure with CCTV cameras installed in every nook and corner. A good university always provides details about the safety measures to be adopted by the students. It is always recommended to do your own research about the cities you're going to travel to and understand the culture in advance.
Myth 4: Recruiters Don't Care About International Degrees
Among the many myths about international students' lives is that recruiters do not care about international degrees. With the pace with which the world is moving today, globalisation is the only choice we have. Many employees find it fascinating to hire a candidate with international studies and experience. It is a big highlight on your CV and impressive to the new company you join.
Myth 5: Getting a Part-Time Job Abroad is Tough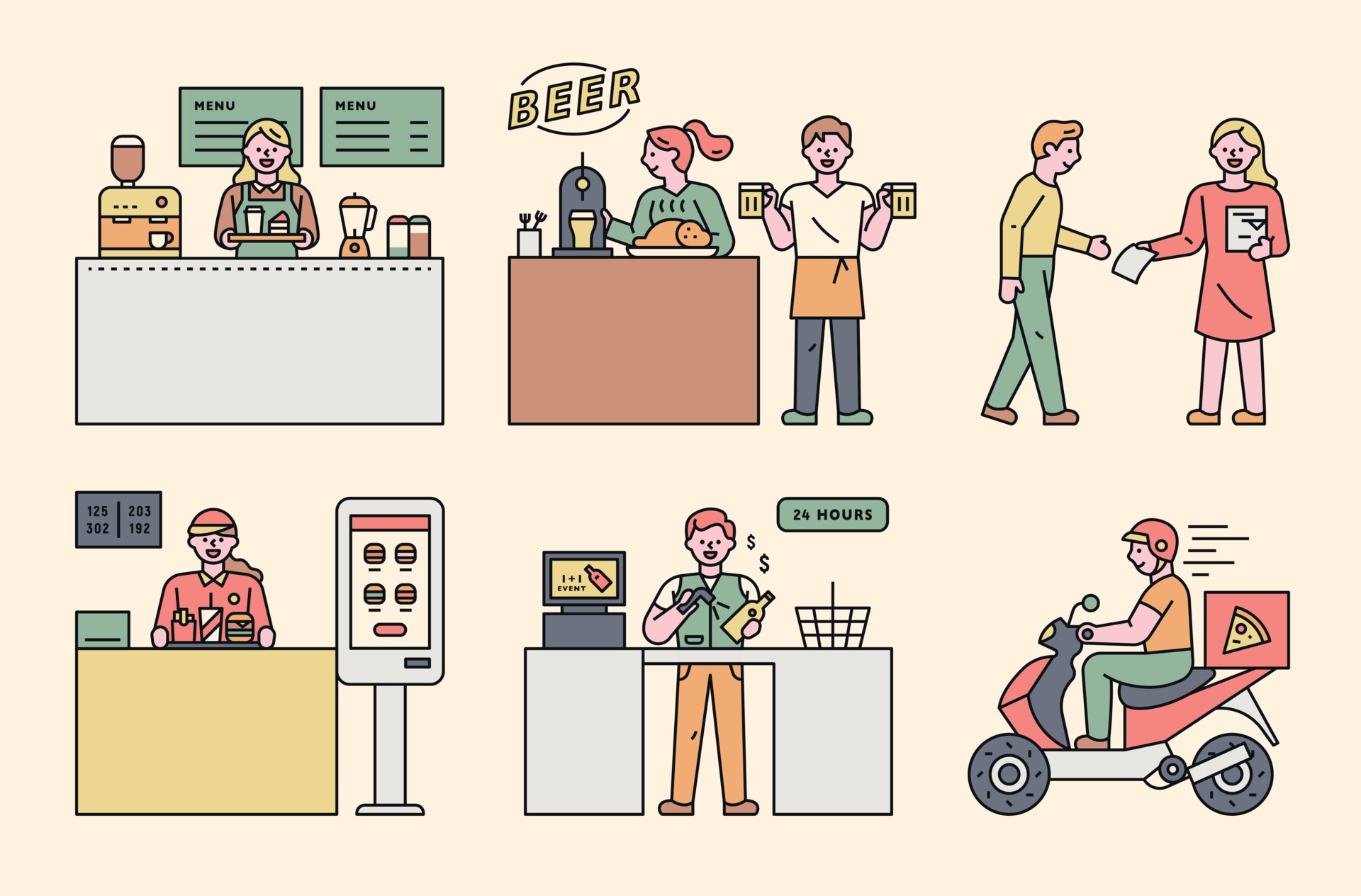 Many international students have this common mindset of heavy expenses abroad. Firstly, the expenses can be met by different financial aids. Secondly, most of the native students and international students easily find part-time jobs to meet their requirements. Students can work as assistants to their professors, or work in restaurants, or give tuitions or do any other volunteering work. There are numerous financial opportunities for young people abroad.
Myth 6: Being Friendly with Classmates is Challenging
This is among the many myths about international student life, that students from dissimilar backgrounds or cultures do not mix well. This is not the case. The truth is that universities conduct several cultural events annually to celebrate the cultural diversity in the university. The students get to know each other better through such functions and make lifelong friendships.
Also Read: How to Overcome Culture Shock while Studying Abroad?

Myth 7: International Students are Always Homesick!
Staying away from family and friends can be tough in the initial days of staying abroad. With passing time, the students also engage in college work and part-time jobs that they hardly have time to sit back and lament. The day to day activities keeps the student so engaged that calling family once a week is more than enough. There are several excursion sites and places to visit in the city to have a good time.
We hope that this blog busted the common myths about international student life. Never fall for lies. Do your own research and findings. Understanding the various aspects associated with studies abroad is very important. For personal and customised guidance on taking admission in foreign universities, you may contact the study abroad consultants of LeverageEdu.