Moot court is one of the most exciting activities for law students. The proceedings in a moot court mirror real-life court proceedings. The purpose of the activity is to help law students understand how real courts work and their proper code of conduct, the importance of dress code and the use of formal language. Mooting is a great way to develop one's confidence, speaking, writing skills and research acumen. Participating in moot courts is not just great for budding advocates but also for future Judges and arbitrators! Most universities hold inter-college or intra college mooting sessions which gives students a chance to network and work with their future competition! Keep reading to learn more about moot courts and how they work!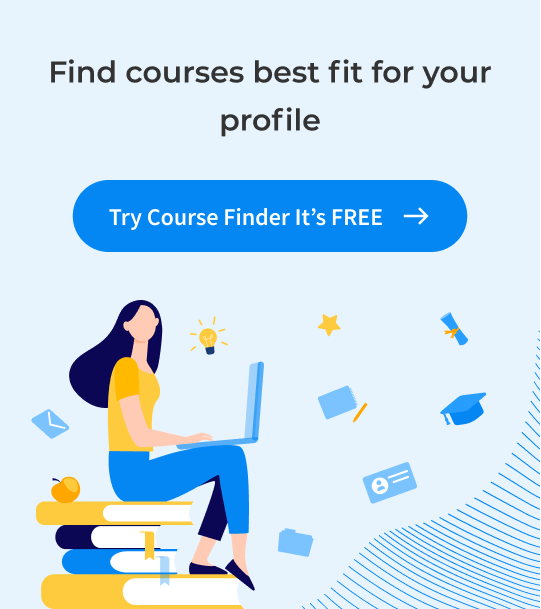 Must Read: What are MUNs?
What is a Moot Court?
A moot court is a replica of real court proceedings. The purpose of moot court competitions is to make students aware of the court proceedings related to disputes between parties. These competitions are organised mostly in law schools for students who wish to pursue their careers as Lawyers, Judges and Arbitrators. This practice helps in the development of legal skills, research acumen and speaking skills. The process of mooting is not the same as public speaking or debating, moot courts are more interactive in nature and there is cross-questioning.
Moot courts have two teams: Defendants and Respondents. The mooting presents a hypothetical case and both teams are required to research it and represent their arguments. The mooting culture began in India in 1981 and since then has been used as a tool of persuasive advocacy to train the future generation of lawyers.
Importance of Moot Courts
The practice of having moot courts is considered necessary because of multiple reasons. We have listed some of which below
It helps students to engage and understand legal issues.
It helps students analyse legal topics and work on its research.
Students learn to work in teams and learn from their teammates.
Students can demonstrate their advocacy skills and legal skills.
Students can improve their confidence and speaking skills.
Students can learn from your peers and develop your debating skills.
Mooting is intellectually rewarding and stimulating for budding lawyers.
Relevance of Moot Courts
Moot Courts are organised in law schools to intellectually stimulate students to develop skills that will be of great importance in the future. The legal areas covered under moot courts are – Public International Law, Human Rights, Arbitration, International Criminal Law, Law of the Sea Convention etc. A moot court competition provides the students with a foundational platform so that students can be prepared to face the professional rivalry qualifying which requires a few steps.
Key Facts About Moot Courts
Those prepared for moot court competitions must keep in mind the following things –
The candidate must know the facts of the case
The candidate cannot manipulate the facts of the case
The candidates should emphasise on the relevant facts of the case
The candidates should know how to exclude the irrelevant facts
20 mins is given to each participant for preparing the case
The questioning period by the judges is 3-4mins
Candidates must narrate the facts in 2-3mins
The candidate's opening statement must be well thought of
The issues must be carefully framed by the candidate.
Basic Tips: How to Moot
We have listed certain essential tips on how to carry out a moot efficiently –
Students must actively engage with the bench. Students must speak at an appropriate volume, respond actively and accurately based on the judge's interests.
Students must be aware that mooting is not just about presentation of facts but applying those facts to argue in favour of what they are standing for.
Students must know what a principle stands for and if it is binding on the court.
Students must know how to manage time to deliver their best.
Must Read: Highest Paid Lawyers in India
Famous Moots
Some of the worldwide famous moot competitions organised every year on the international level are-
Phillip C. Jessup
Nuremberg
Asia Cup
Jean Pictet
Red Cross International Humanitarian Law
Henry Dunant Moot Court Competitions.
These competitions are mostly sponsored by their conducting organizations to encourage the students to actively participate.
Check out the Best Online Internships for Law Students During the Pandemic
What are Written Memorials and Oral Pleadings?
Two of the most commonly used terms in moot court are written memorials and oral pleadings. Before participating, students must be aware of what these terms stand for –
Written Memorial
The teams are required to prepare memorials for both sides of the case. This is done for students to develop their thinking process. For a good quality memorial, sessions of collective discussions and research work is done by the teams.
Oral Pleadings
Once the written memorials are submitted, preparation for the oral pleadings begins. For oral pleadings, the teams follow the mooting videos that are available. They also gain knowledge related to a presentation of arguments, gestures they need to make before the judges along with their overall body language and ways of communicating etc.
Must Read: Best Law Colleges
FAQs
What do you mean by moot court?
Law students practice hypothetical cases in a setting similar of that of a court. This scenario is called as a moot court.
What is difference between moot court and real court?
When a moot court is conducted, students argue based on the law only. And in a real court, arguments and fillings are done based on law and procedural laws.
Is moot court hard?
Moot courts can be nerve-wrecking but are also enjoyable.
So, this was all about the basics of Moot Court. We hope you're now familiarized with the moot court proceedings. For more such content, follow Leverage Edu on Facebook, Youtube, Instagram and LinkedIn!