The TV series F.R.I.E.N.D.S is undoubtedly one of the most iconic TV shows of all time. Owing to its engaging storyline and perfect cast, after 18 years since its finale episode was aired, it is still thoroughly followed, remembered, loved, and cherished by people and fans across the world. All the 6 actors who played the role of being 'friends' in this TV show gained momentous popularity and love. Matthew Perry or Chandler Bing is loved for his exceptional comic timing, incredible personality, and sarcasm. While we might still not know what Chandler's job was in F.R.I.E.N.D.S, this blog will help you learn more about Matthew Perry's movies, life, and career. 

From Handwritten to Wonder: The Starry Success of Shawn Mendes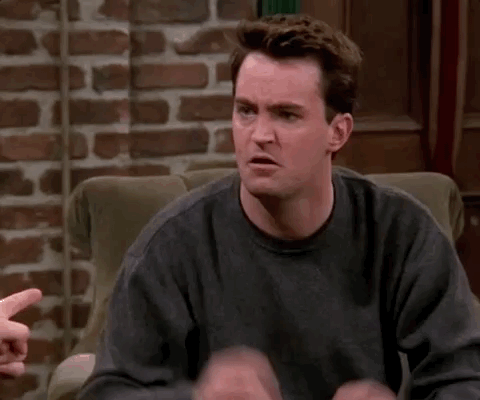 Who is Matthew Perry?
Matthew Perry, also known as Matthew Langford Perry is a Canadian-American actor, executive producer, and of course a great comedian. He grew up in Ottawa and Los Angeles, United States. His early career was marked by shirt gigs and failed pilots, but Matthew Perry skyrocketed to fame with the role of Chandler Bing on the all-time hit sitcom FRIENDS, which ran from 1994 to 2004. Matthew Perry movies include Fools Rush In and The Whole Nine Yards.  He tried to continue his sitcom success with Studio 60 on the Sunset Strip and Go On, ultimately finding a rating hit with a revival of The Odd Couple, where he played the role of Oscar Madison from 2015 to 2017.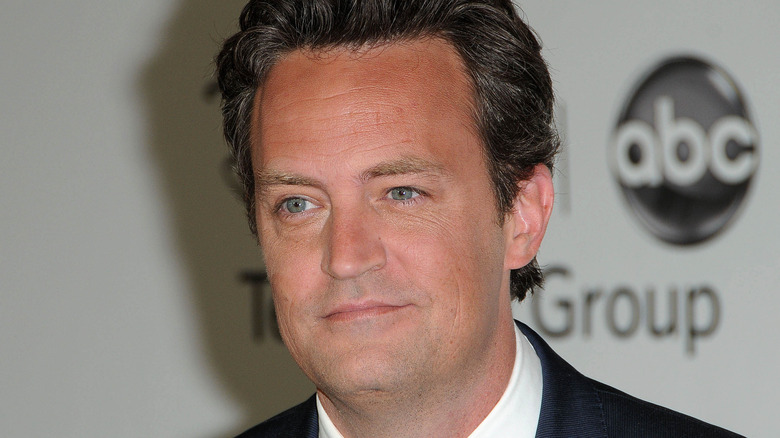 Grab a snack and read about The Rise of M. Night Shyamalan and his Movies
Matthew's Life Before F.R.I.E.N.D.S
On August 19, 1969, Matthew Perry was born in Williamstown, Massachusetts. His mother, Suzanne Marie Morrison, is a Canadian journalist and former press secretary to the 15th Prime Minister of Canada, Pierre Trudeau. Matthew Perry's father, John Bennett Perry, is an American actor and used to be a model. His parents divorced when he was still an infant. He lived with his mother in Ottawa, Canada, and completed his education at Ashbury College. His mother later married Canadian broadcast journalist Keith Morrison. Growing up, Matthew Perry developed two interests, playing tennis and acting. He was good at lawn tennis and became a top-ranked junior player. At the age of 15, he moved to Los Angeles to live with his father. Here, he pursued acting and enrolled in the Buckley School in Sherman Oaks (class of 1987). He tried his hand at improv comedy at the LA Connection in Sherman Oaks, in high school.
Decoding James Cameron's Visionary Storytelling
Matthew Perry's Career
Early Roles: Jimmy Reardon, Second Chance, Home Free
Matthew Perry landed his first role while he was in high school. He played a supporting role opposite River Phoenix in A Night in the Life of Jimmy Reardon (1988). Unfortunately, the film did not receive a noteworthy response.
In 1987, Matthew Perry appeared in his first sitcom, Second Chance. It revolved around Kiel Martin, a man who dies and gets a chance to mentor a younger version of himself (played by Perry). The show was later changed, dropping the older character and focusing on the teenage adventures of Matthew Perry's character with the new title, Boys Will Be Boys.
After the series, Matthew Perry landed small parts and guest appearances on Empty Nest and Growing Pains, along with a supporting role on Valerie Bertinelli's Sydney in 1990. Matthew Perry delivered a commendable performance as Desi Arnaz Jr. in the television biopic Call Me Anna, about the actress Patty Duke, in 1990.
In 1993, Matthew Perry attempted sitcom success with Home Free. He played the role of a young reporter who stays at home with his mother, sister, and two kids. The series was canceled after a few months, and he was cast in the pilot for LAX 2194, a futuristic look at an airport that never aired.
Know about Top 35 Educated Hollywood Stars
Rise to Fame as Chandler Bing in F.R.I.E.N.D.S
Matthew Perry soon found a leading role in a new sitcom about a group of young men and women in New York City, Friends, which became one of the most popular television sitcoms of all time.
With its pilot in September 1994, Matthew Perry played the sarcastic and witty Chandler Bing. The character shared an apartment with an aspiring actor named Joey Tribbiani, played by Matt LeBlanc, and was a lifelong friend of Dr. Ross Geller, played by David Schwimmer. Courteney Cox played Monica Geller who later on became his lover and eventually wife, Jennifer Aniston played Rachel Green, and Lisa Kudrow played Phoebe Buffay. The actors became a tight group both on- and off-screen. The series ended in May 2004 after running for over a decade.
Career of Matthew Perry after F.R.I.E.N.D.S
Matthew Perry tackled numerous film projects during his years on FRIENDS, including Fools Rush In (1997), Almost Heroes (1998), and Three to Tango (1999). He found a commercial breakthrough with The Whole Nine Yards (2000), which earned more than $57 million and generated the 2004 sequel, The Whole Ten Yards.
Along with this, Matthew has carved out a career in drama, especially with his portrayal of Associate White House Counsel Joe Quincy in The West Wing. His three appearances in that series bagged him two Emmy nominations for Outstanding Guest Actor in a Drama Series in 2003 and 2004.
Matthew Perry movie, The Ron Clark Story, was focused on a Southern teacher who moves to New York City to work with disadvantaged students. In 2007, in the independent film Numb, Matthew Perry played the role of a screenwriter who struggles to cure his depression to be with the woman he loves. The actor played the lead in Birds of America, which aired at the Sundance Film Festival 2008. In 2009, he also appeared in a role in the comedy 17 Again. In 2010, he tried video games and voice-over work. He voiced Benny in the video game Fallout: New Vegas.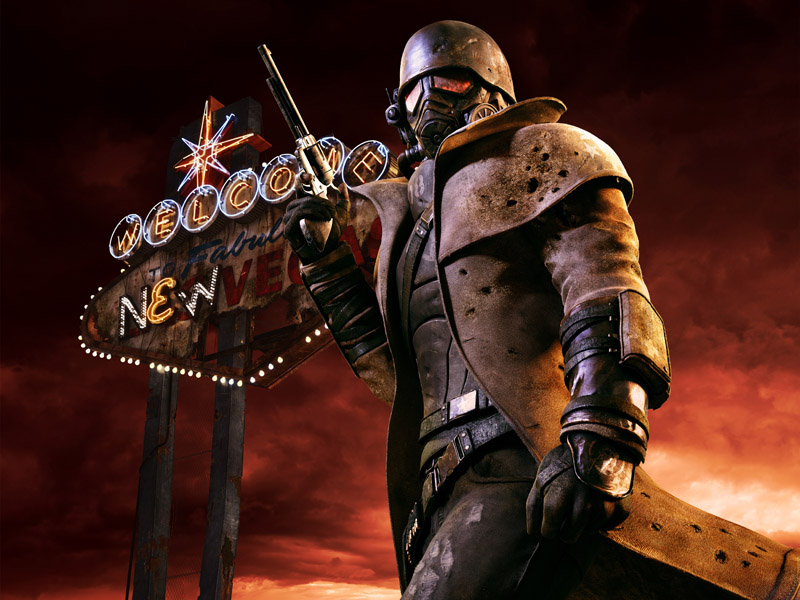 In 2006, Matthew Perry returned to television for Studio 60 on the Sunset Strip. In 2011, Perry starred in the short-lived Mr. Sunshine. In 2012, he was in Go On as a sports talk show host who enters an oddball support group after his wife's death. Matthew also appeared in a recurring role on The Good Wife and The Good Fight.
Roll Sound Camera Action: Best of Taapsee Pannu
Awards and Honours for Matthew Perry Movies and TV Shows 
How could the king of sarcasm and comedy not be honored and recognized across the world? As a result, Matthew Perry has been nominated for numerous awards during his career. Here is a list of some of the accolades he has received:
2013: Huading Award for Best Global Actor in a Television Series, Go On
2012: Gold Derby TV Award for Drama Guest Actor in The Good Wife
2007: Gold Derby TV Award for TV Movie/Mini Lead Actor, The Ron Clark Story
1997: OFTA Television Award for Best Ensemble in a Comedy Series for FRIENDS
1996: Screen Actors Guild Award for Outstanding Performance by an Ensemble in a Comedy Series
2000: TV Guide Award for Editor's Choice
Demi Lovato: Outside the World of Music!

FAQs
What is the age of Matthew Perry?
52 years
Is Matthew Perry a Billionaire?
Matthew Perry's net worth is believed to be $120 million. The majority of his wealth has come from his acting profession.
Is Mathew Perry married?
No, Matthew Perry is not married. Matthew Perry and Molly Hurwitz started dating in 2018 and were engaged in November 2020, however, Matthew Perry called off the engagement.
What are some Matthew Perry movies?
1. The whole nine yards
2. 17 Again
3. Fools rush in
4. Numb
5. Three to tango
6. The kid
7. Almost heroes
8. Birds of America
9. The whole ten yeards
10. A night in the life of Jimmy Reardon
Here's all you need to know about the royal highness and king of sarcasm and comedy, Matthew Perry, the face of one of television's most loved characters, Chandler Bing! Stay tuned with Leverage Edu for more such awesome content!